A Woman's Life review - simple but affecting |

reviews, news & interviews
A Woman's Life review - simple but affecting
A Woman's Life review - simple but affecting
Mesmeric French drama offers love and heartbreak in 19th-century Normandy
Judith Chelma shines in period French-Belgian production
A Woman's Life first premiered at the 2016 Venice International Film Festival, alongside the likes of La La Land, Arrival and Jackie. Though it's taken longer to get to our shores than its contemporaries, the film feels fresh and relevant.
This immensely personal character study is at times dense, but subtly effective.
Jeanne is the pleasant and idealistic daughter of Baron Perthuis de Vauds. She lives with her father and mother at a serene chateau in 19th century Normandy, passing the days gardening, drawing and playing games. She is introduced to the newly arrived Viscount Julien, and love soon blossoms between the two aristocrats.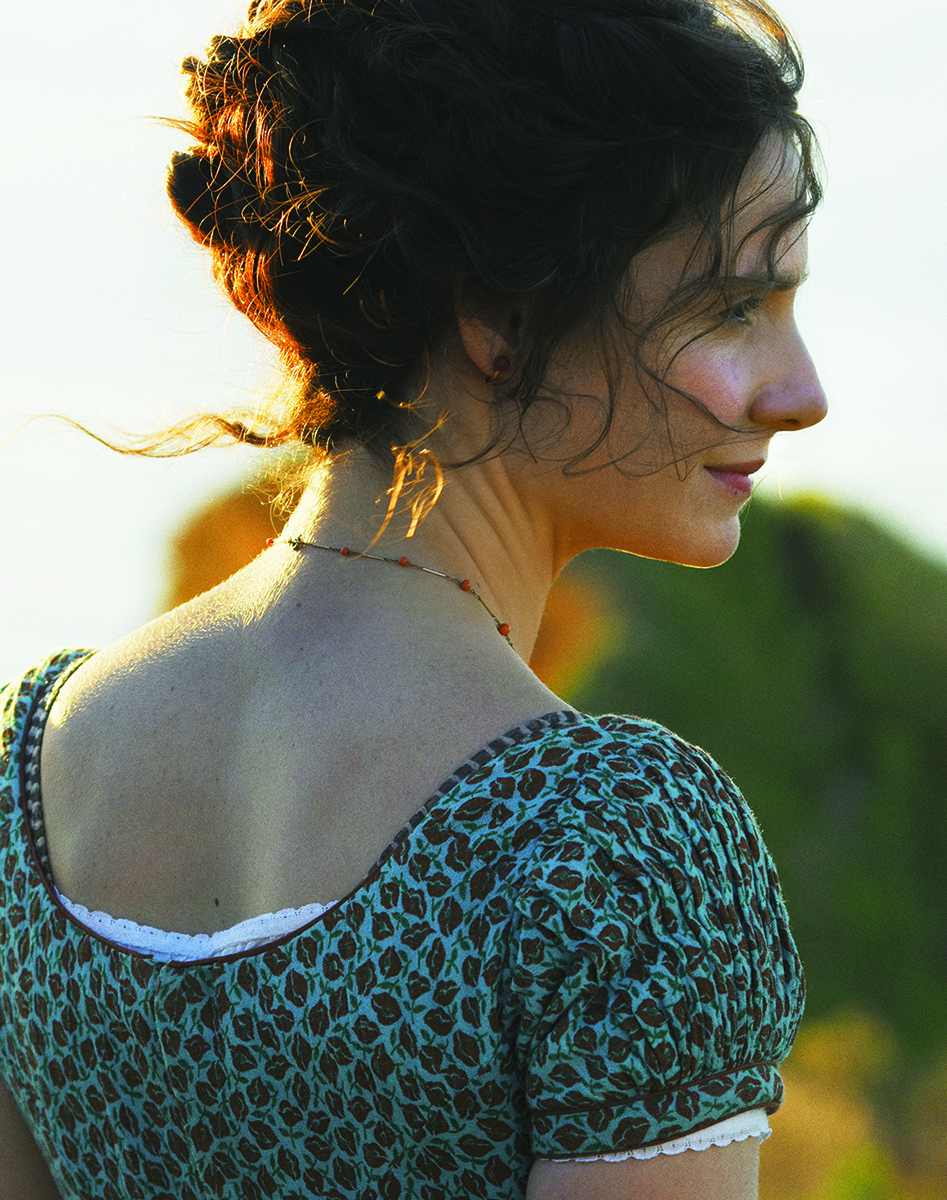 So far, so period romance. But this tale is more Victor Hugo than Jane Austen – life is not so easy, and even the most innocent souls can be turned black by happenstance. Adapted from Guy de Maupassant's novel Une Vie, A Woman's Life charts Jeanne's journey through existence, emphasizing how each betrayal, each heartbreak, leaves her a little colder.
Judith Chemla is astonishing as Jeanne. Her body visibly buckles from the weight of the world, and her voice forgets the tones of joy. We witness her age 30 years with minimal aesthetic changes. The person we're left with is unrecognisable from the one we first met, but her journey is seamless.
A Woman's Life is a very human story, told in a stylistically surprising way. Director Stéphane Brizé presents everything in 4:3 aspect ratio, equivalent to pre-widescreen TV productions. This focuses the view onto Jeanne alone. All landscapes and extraneous characters fall out of significance, existing merely by the mark they leave on our lead.
Future events and memories fade into the narrative, adding a dreamlike quality to the viewing experience. At times, it's difficult to follow the chronology of events: one moment Jeanne and Julien are unhappily married, the next they're courting. The brightness of former summers will cut through monochrome winters. In the end however, the sequence of events does not matter; this is a record of how events felt, not how they happened. Jeanne is left still experiencing every one of them.
Interestingly, the direct translation of Une Vie is "A Life". The addition of "Woman's" to the English title gives the film a contemporary relevance. Jeanne's father, husband, son and vicars all force her decisions upon her. She refuses, she concedes, but in the end she's merely a passenger of her own life. It turns a series of unfortunate events into a fable of the exhausting effects of persistence in a patriarchal society. At times it's a difficult watch, but it's a rewarding one.
A fable on the exhausting effects of persistence in a patriarchal society
rating
Share this article