Loveless review - from Russia, without love |

reviews, news & interviews
Loveless review - from Russia, without love
Loveless review - from Russia, without love
Andrey Zvyagintsev's visceral new film casts an unforgiving eye over his homeland today
Home alone: Matvey Novikov plays Alyosha
After the anger, the emptiness… Russian director Andrey Zvyagintsev's Loveless is his fifth film, and harks back to the world of complicated, somehow unelucidated family relationships that characterised his debut, The Return, the work that brought Zvyagintsev immediate acclaim back in 2003. His previous film, the tempestuous Leviathan from four years ago, was defined by a degree of social involvement that was new in his filmmaking, and engaged with contemporary Russia through the prism of politics. Its story of a lone individual's clash with the corrupt society that surrounded him could not but provoke strong emotion.
Loveless sets out to do something different. It's a film of wintry emotional withdrawal – a perfect pairing of season and subject – about the absence of almost any natural human core in the world it depicts. It's as critical of its society as its predecessor was, but on a more oblique level, and arguably bleaker for that remove. There's something of a loss in translation, too: the Russian title Nelyubov means, literally, "not-love" – almost "anti-love", closer even to "hate", but not quite that extreme. "Loveless" lacks the necessary muscle, as well as that particular Slavic antonymic essence that can assert absence as something far more visceral than simply a lack of presence. (The film's French-language title, Faute d'amour, perhaps comes closer to the sense of the original.)
Zvyagintsev makes us view these proceedings almost as if we are observing animals
It is not a film defined by over-complexity. There's a luminous clarity to the world that Zvyagintsev and his co-writer Oleg Negin (the director's collaborator since his second film, 2007's The Banishment) have created, which hints at the simplicity of parable. And "clarity" is as good a word as any to describe the particularly composed, poised cinematography of Mikhail Krichman, who has worked with Zvyagintsev from the very beginning. The sense that a style has evolved between them is strong.
The spare script drops us in medias res into the painful throes of divorce. Any love between Zhenya (Maryana Spivak, pictured below) and Boris (Alexey Rozin, lower picture) has eviscerated itself long ago; the final, symbolic dissolution of their marriage awaits the sale of their flat, which is one of those typical Russian living spaces where middle-class comfort within belies a coldly imposing, anonymous exterior. Desperate to leave their old lives behind, both have new partners, and the only remaining impediment to their assumed (separate) future happiness – one to which they have clearly not paid overmuch attention – is their 12-year-old son, Alyosha (Matvey Novikov, main picture). The only thing they still spar about is what to do with him, each wishing to offload responsibility onto the other.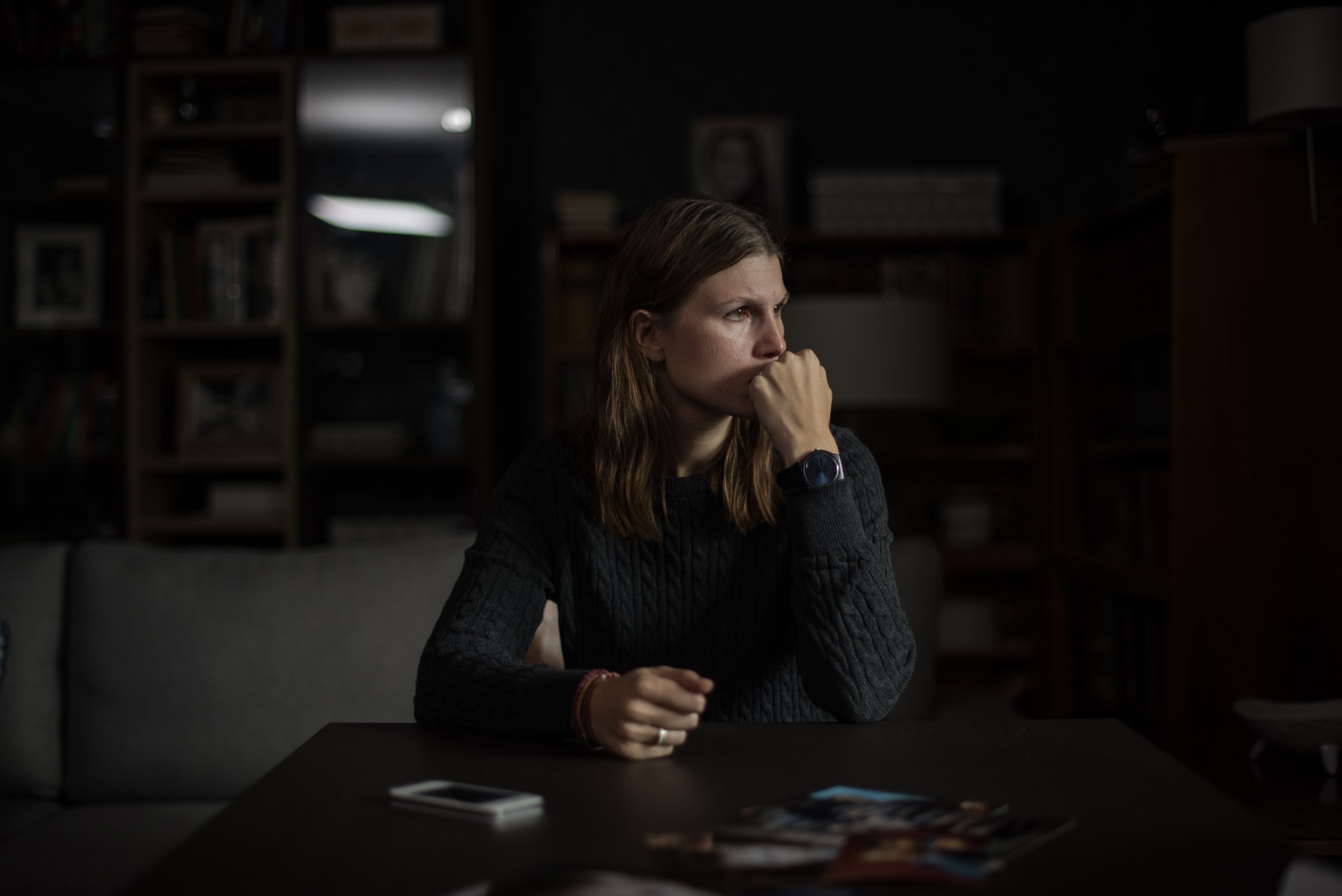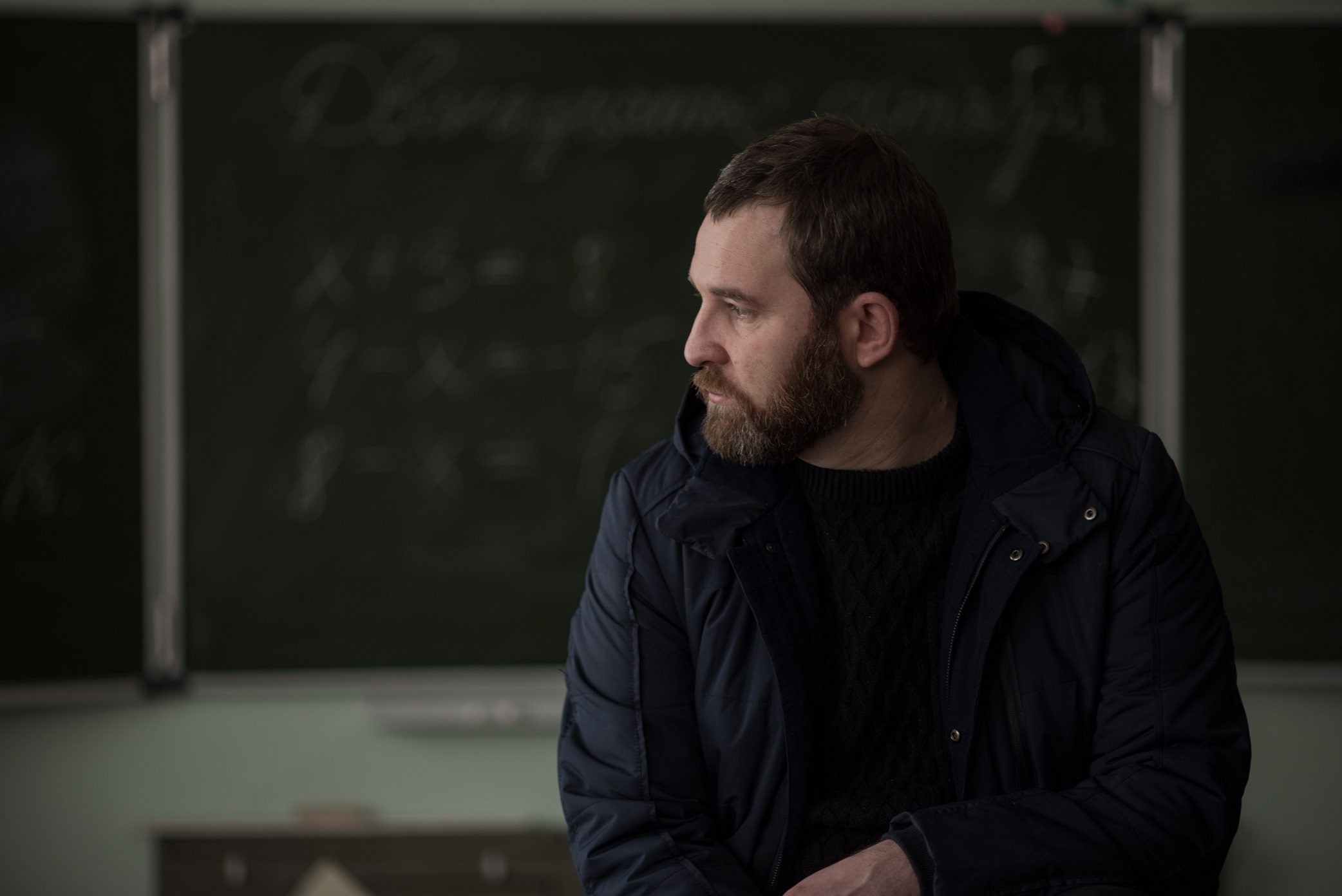 Our sense of the boy's alienation is conveyed practically without words, but speaks so powerfully: Zvyagintsev builds towards an unforgettable scene that defines the extreme of his agony, all the more shocking for its being set against the banality of his parents' ongoing lives. We see them in their separate professional environments – Zhenya runs a beauty salon, Boris is a middle-management salaryman – as well as with their new partners. Boris fears that his divorce will be unacceptable to his ultra-religious employer, which is almost more of a worry than that he and his heavily pregnant girlfriend, the younger Masha (Marina Vasilyeva), are going be living with her mother. Zhenya has found new security with the older Anton (Andris Keishs), drawn as much by the attractive way of life that the prosperous single businessman offers her as by any attraction of the heart.
The director is engaging again with the differences of social class (which in Russia is defined as much as anything else by economic status) that were at the centre of his 2011 film Elena: it's clearest in early scenes in which the couples are eating, one in an exaggeratedly posh restaurant, the other bringing their supermarket purchases back to the kitchen table. Then we watch them as they make love. The way that Zvyagintsev presents all this is characteristic: somehow he makes us view these proceedings almost as if we are observing animals, subjects engaged first with appetite, then recreation (sex-ercise?). The alienation is double, not only in the world of the director's characters, but in his perspective, too.
This 'lovelessness', we come to understand, extends far beyond the present divorce
When Alyosha disappears – he's reported missing from school before his distracted parents even notice his absence – the couple is forced to reengage, while the plot takes on an element of ongoing urgency and some rather welcome procedural tension. The police won't take action immediately, recommending instead a volunteer search-and-rescue group (it's based on real-life Moscow precedents) to take over the investigation; it initiates increasingly large-scale searches of the area (the anonymous suburb in which the family lives borders on woodland). But there's surely something ambiguous in how we perceive this citizen group action: it's all impressively efficient and coordinated, especially when set against the lethargic reluctance of the police – yet do we wonder, in the wider context of Russian history, about the ramifications of such collective energy?
If Zvyagintsev leaves us to make up our minds on that one, he pulls no punches in the night scene in which the couple drive together to check whether their son has run away to his grandmother. Natalya Potapova plays Zhenya's mother as a harridan haunted by history – her son-in-law describes her as "Stalin in a skirt" – and we begin to appreciate how her daughter has become who she is. The reception the old woman gives them is matched for acidity only by the bile they throw at one another along the way.
It's a revelation that proves as terrifying as anything brought in the film's resolution, which develops incrementally towards a conclusion that has all the inexorability of the territory (it comes with some exterior locations that match even Tarkovsky's Stalker for wondrous dereliction). The dimensions of terror widen, becoming somehow ontological: this "lovelessness", we come to understand, extends far beyond the present divorce, right "back to the beginning". Is it fanciful to think of those moments of birth (rebirth) in Russian history of the last century, to go back to 1991, the collapse of the certainties and seeming securities of the Soviet world, even to 1917? It's for the viewer to decide.
Of course, there's another context behind Loveless too, the cinematic one that Zvyagintsev has alluded to not least in his acclaim of Ingmar Bergman, whose Scenes from a Marriage is, not surprisingly, a film he has referenced directly. But what is most potent in the way that the Russian director depicts his homeland is the sense that no alternative outcome could finally be possible, so rotten is this world in which the concept of empathy seems to have been entirely lost. Zvyagintsev may have altered his register – where Leviathan was painted with a broad brush, Loveless is a scalpel dissection – but his message remains constant.
Overleaf: watch the trailer for Loveless
Zvyagintsev may have altered his register - where 'Leviathan' was painted with a broad brush, 'Loveless' is a scalpel dissection - but his message remains constant
rating
Share this article
Subscribe to theartsdesk.com
Thank you for continuing to read our work on theartsdesk.com. For unlimited access to every article in its entirety, including our archive of more than 10,000 pieces, we're asking for £3.95 per month or £30 per year. We feel it's a very good deal, and hope you do too.
To take an annual subscription now simply click here.
And if you're looking for that extra gift for a friend or family member, why not treat them to a theartsdesk.com gift subscription?