Rachel Heng: Suicide Club review - skin-deep dystopia |

reviews, news & interviews
Rachel Heng: Suicide Club review - skin-deep dystopia
Rachel Heng: Suicide Club review - skin-deep dystopia
In New York's near future, two women strive against the system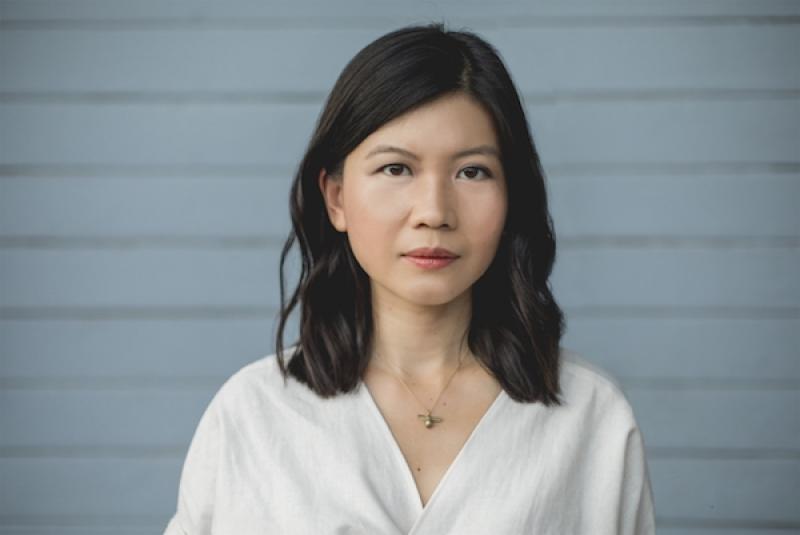 Rachel Heng
When Lea is nervous she picks at the skin near the nail of her thumb. When she draws blood the wound repairs instantly because she is a member of the Second Wave endowed with SmartBlood™ and DiamondSkin™. Aside from this tic she is an otherwise apparently perfect lifer in a future New York divided into those who may live up to three hundred and those who can merely hope to attain a hundred at most.
To be perfect is a matter of both appearance and being. Her genes predispose her towards longevity but to be eligible for the optimised life-enhancement benefits is a matter of behaviour: drink your virtuous cordial and enjoy your Nutripak meals, don't prepare trad food too often, do your stretches, look out for wrinkles, and never, never eat meat. The appearance of happiness is happiness itself. Taking her mother's counsel, when you smile, "make sure to use your eyes, or it looks like you don't mean it."
No cracks must be shown but the Third Wave is coming: immortality is in sight and to not love life is to be a person worthy of deep suspicion. While Lea has chosen a lifestyle which inures her to the presence of death, Anja is living right up close to it. With the integrational zeal of a new immigrant, her Swedish mother was one of the first to take up the early medical enhancements and now is the victim of misalignment. Her brain has died, and so has her skin which has become stickily transparent, but her heart still pumps. Until it stops, her artificial corporeal adjustments keep her alive. Anja visits every day, servicing her own life to her mother's life-in-death, but as a member of a group of hedonistic rebels she is kicking back, circulating viral videos of lifers committing the ultimate taboo: suicide.
Things begin changing for Lea when her estranged father suddenly appears on the street. Chasing him down she is knocked unconscious by a vehicle, and when she comes to, realises with shock that she is under suspicion of having tried to kill herself. All parts of her life are now surveilled by two clunky men who penetrate her office and drip suspicions into her tedious boyfriend's ear. Lea herself cannot believe it. "Examining her straight spine, the well-calibrated gap between the tops of her thighs and the subtle hollows of her hips, it was hard to believe she, of all people, was under Observation". Her privileges, both natural and hard-won, are suddenly imperilled, and a downward spiral brings her hard up against truths buried in her past and knits her fate with Anja's.
As a successful employee eligible to become a member of the Third Wave, Lea traded organs and organ derivatives; in social free-fall her perfect skin wrinkles, her supplements are no longer premium and she reconnects with her father. Her nightmarish difficulties trying to prove her innocence derive from the tyrannical self-interest of petty bureaucrats striving (like her) within a vast, disinterested morally bankrupted system. Suicide Club brings us pore-close to the platitudinous existence of thriving lifers in a damning takedown of contemporary health inequalities (national and global) and the specious conflation of lifestyle with health, yet for its scathing descriptions of a society obsessed with surface, Suicide Club shallowly resolves not so much into societal critique as a flimsy bilgungsroman.
Our bodies, brains and all, are our only uncontested endowment and even before birth have become indexes of our unequal, uneven and variously lived lives. Environment and opportunity condition our capabilities: increased life expectancy and cognitive ability correlate to levels of deprivation, and our world is the prototype of Lea's, differing merely in technological advancement, levels of remunerated self-absorption, and the degree to which systemic inequality is formalised. But dystopias only work when what they allegorise is understood newly and the book's unsubtle message that life is fleeting and for living and loving is merely the narcissistic flip side of the ultra-capitalist system it aims to take down.
Suicide Club is pacy but the urbanity of its world doesn't bear the slightness of its drama, and though the opportunity for profound comment and dramatic tension is vast, it is vacuously squandered in an Insta-ready ending. Certainly it's an enjoyable read, but as literary purgatives for social ills go, this is mere homeopathy – skin-deep at best.
Suicide Club by Rachel Heng i(Hodder & Stoughton, £12.99 hardback)