CD: PP Arnold - The New Adventures Of… |

reviews, news & interviews
CD: PP Arnold - The New Adventures Of…
CD: PP Arnold - The New Adventures Of…
Impressive though belated comeback from the ever-distinctive soul stylist
Wednesday, 07 August 2019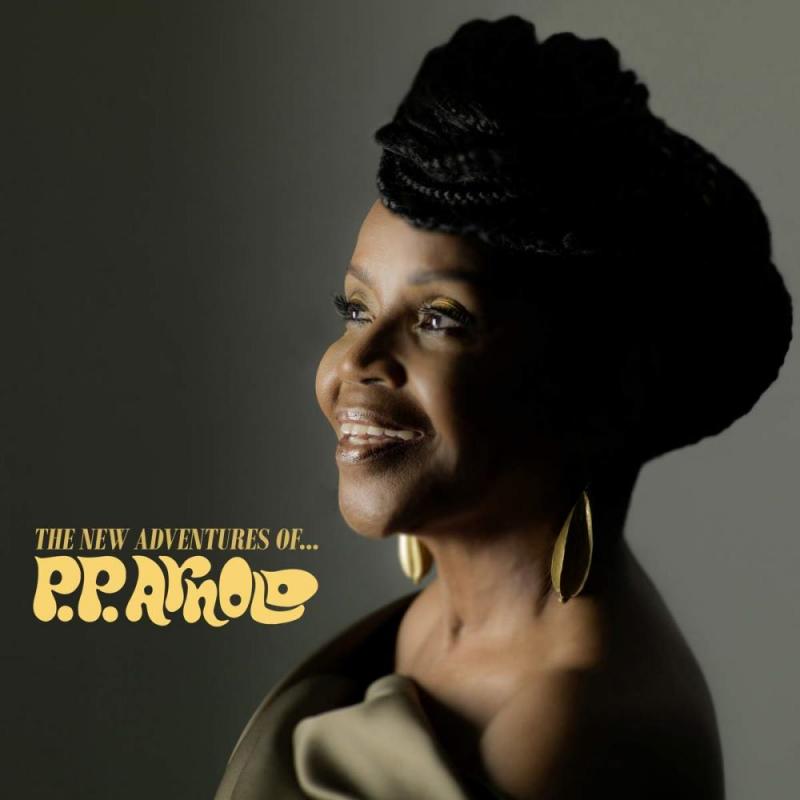 PP Arnold's 'The New Adventures Of…': wonderful
After 15 seconds, it's obvious who The New Adventures Of… is by. PP Arnold's instantly recognisable, slightly cracked yet melodic, gospel-informed voice weaves through "Baby Blue" like a bird navigating thermal air currents. The song itself is no slouch too.
Moody
soul
-
pop
with a baroque arrangement, rolling rhythm and swirling strings in keeping with her first two albums, the opener of her third is lovely. It's followed by the similarly arresting, equally swoon-some "Though it Hurts me Badly".
While The New Adventures Of… is Arnold's third album, both its predecessors were issued in 1968. Since then, there's been the odd single, an OK 2007 joint album with former Blow Monkey Dr. Robert, appearances in theatre, and innumerable backing or guest vocalist spots with (most recently) Paul Weller, Roger Waters, Oasis, Ocean Colour Scene, The KLF, French popsters Niagara and more. But a solo path seemed to be off the menu.
The New Adventures Of… comes on the back of 2017's archive collection The Turning Tide which was issued on a label run by Ocean Colour Scene's Steve Cradock, Arnold's prime collaborator here. The new album was recorded at his Devon studio, features his songs and a pair by his regular fellow musical traveller Paul Weller. There are also covers of Mike Nesmith's/The Stone Poneys' "Different Drum" (way better than her lumpy 1998 single version), Sandy Denny's "I'm a Dreamer" and Dylan's "The Last Thoughts on Woody Guthrie".
Arnold and Cradock boldly draw from what made her Sixties recordings distinctive without mimicking them. The album's penultimate track is an extraordinary Dr John-esque reshaping of "The Last Thoughts on Woody Guthrie". However, "Hold on to Your Dreams" is sore-thumb early Nineties-style house pop nodding towards the club-oriented singles she was on around then, and the oversinging on "I'm a Dreamer" derails its flow. Nonetheless, the wonderfulness of The New Adventures Of… isn't undermined.
'The New Adventures Of…' draws from what made Arnold's Sixties recordings distinctive without mimicking them
rating
Explore topics
Share this article