Wonderland, Hampstead Theatre online review - a major play about the miners |

reviews, news & interviews
Wonderland, Hampstead Theatre online review - a major play about the miners
Wonderland, Hampstead Theatre online review - a major play about the miners
Beth Steel award-winner makes for muscular, eerily apposite fare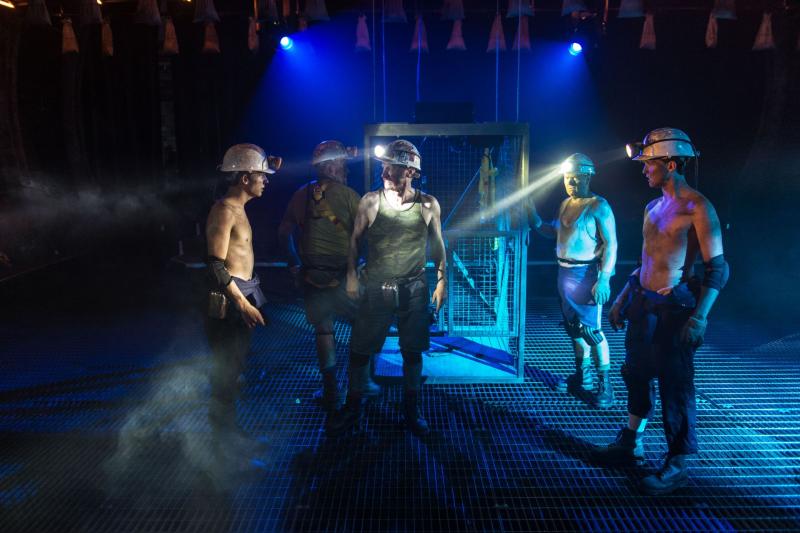 History boys: the cast of 'Wonderland'
The talk is of an "economy in ruin [with] unemployment through the roof": a précis of Britain in lockdown?
In fact, this is one of the many eerily apposite remarks to be found in
Wonderland,
the Beth Steel drama set in the early
1980s
that marks the second in the Hampstead Theatre's sequence of three productions streamed across as many weeks: Howard Brenton's
Drawing the Line
comes next, and last.
And what a pleasure it is to be reacquainted with the muscular drama – the author's second-ever play – that brought Steel a 2014 Evening Standard Theatre Award for Most Promising Playwright. The daughter of a Nottinghamshire miner, Steel has written an all-male "work play" that couples a vivid look at life in the waning days of the pits with the machinations above ground – political, economic, journalistic – that fuelled the miners' strike as viewed as filtered through Steel's own perspective 30 years on. We hear but never see Margaret Thatcher or Arthur Scargill: the emphasis here rests with those people who didn't command the headlines. Herself an infant during the period during which the play is set, Steel throughout couples a vivid embrace of history with a deep empathy for a community facing down its own extinction. (Steel's latest play, The House of Shades, had been announced for a May opening at the Almeida.)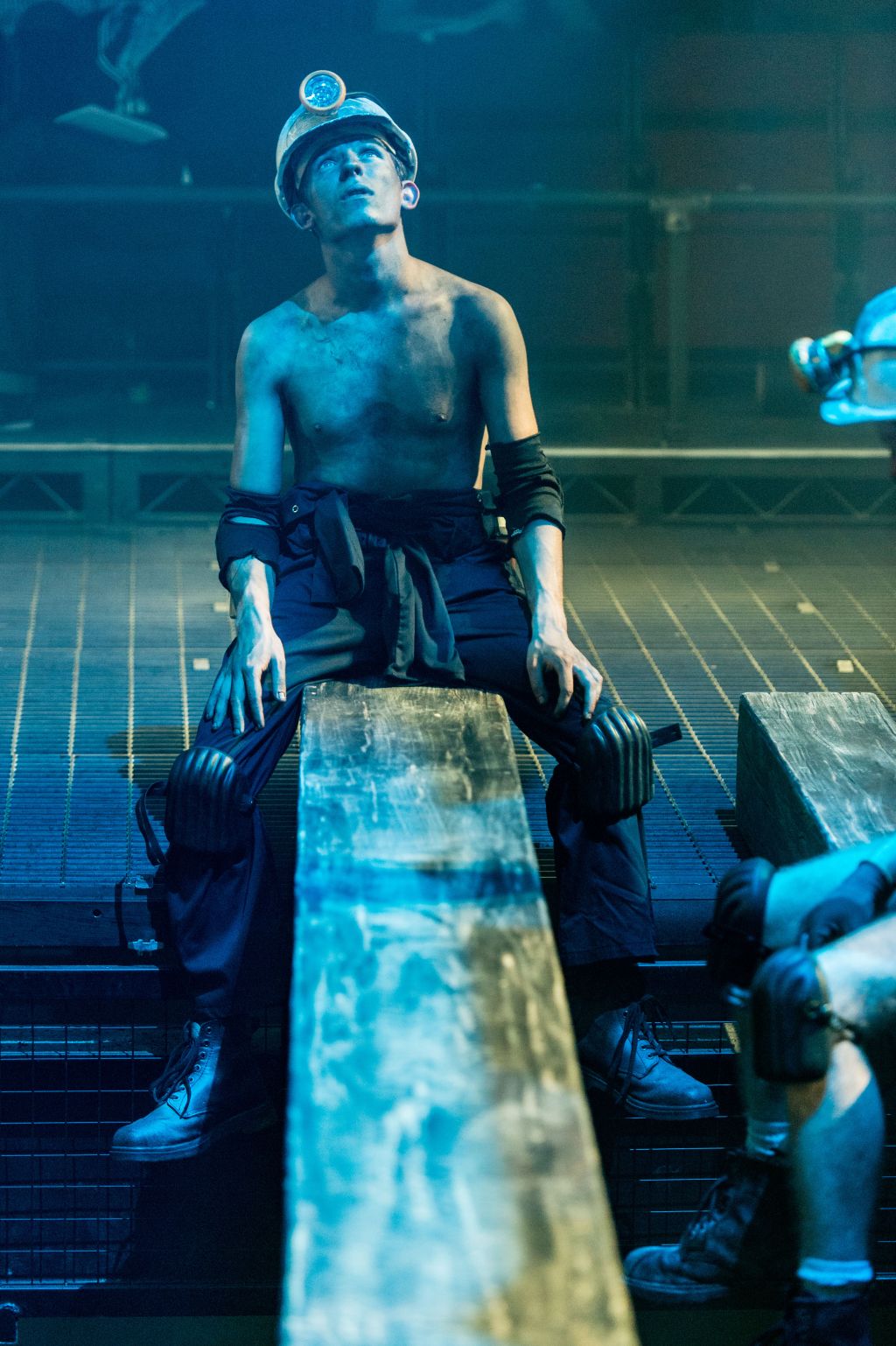 Last week's archival offering from this same address, the Mike Bartlett play Wild, featured a career-defining set from Miriam Buether. Wonderland, too, is inseparable in this iteration from a triple-tiered design by Ashley Martin Davis that, as with Wild, surely pushed the boundaries of the Hampstead's technical expertise, not to mention its budget. Edward Hall, the director, cut his teeth on many a testosterone-charged Shakespeare for his much-missed Propeller Theatre, and Hall locates in Steel's layering of class and social tensions a similar ability to pivot on a dime from ribald comedy to spasms of violence that leave physical and psychic carnage in their wake. Music and movement are interwoven into the bustling fabric of a production that finds everyone working at full tilt: how moving, too, to be reminded of the work of Scott Ambler, the dancer-turned-choreographer who died in 2018.
An able and agile cast includes some, like the astonishing David Moorst (pictured above), who graduated to prizes of their own: Moorst received his own Evening Standard Award the year after Steel and here plays an open-faced, begrimed 16-year-old making his embryonic way in the mines only to come up against a landscape of strikes and scabs. Those above ground, as it were, include onetime Propeller regular Dugald Bruce-Lockhart as David Hart, the fey Claridge's-dwelling Thatcherite, and Andrew Readman as the American economist Milton Friedman, who plunges us from the start into an anxiety-laden rhetoric sure to resonate today in different ways.
Sure, there are moments where some of the place-setting lands with a thud, especially amongst the overlords, as it were, who busily explain to one another who they are. But such cavils are quickly swept aside by the propulsion of a play – since revived in Nottingham and Newcastle – that is poised to endure as a "portrait of a country in crisis" when that phrase, amazingly, wasn't a daily reference to where we are at right now.