Berlinale 2021: Bad Luck Banging or Loony Porn review – cheeky, timely and very provocative |

reviews, news & interviews
Berlinale 2021: Bad Luck Banging or Loony Porn review – cheeky, timely and very provocative
Berlinale 2021: Bad Luck Banging or Loony Porn review – cheeky, timely and very provocative
Spicy Romanian satire, plus French drama 'Drift Away' and US indie 'Language Lessons'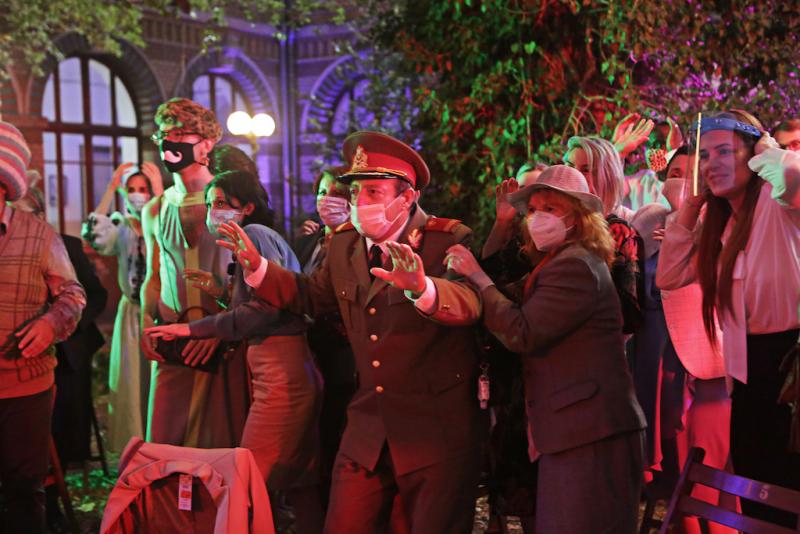 Parents out for blood, but why are their kids watching porn in the first place? Radu Jude's 'Bad Luck Banging or Loony Porn'
The Romanian director Radu Jude invariably serves spicy satire that challenges his compatriots to face historical crimes and present failings. The latest is an erudite and daft, raunchy and knockabout, endlessly provocative film that, for sake of brevity, we'll call Loony Porn.
The film has not only been made during the pandemic but fulsomely features the life of a city outdoors – namely Bucharest – as its citizens routinely engaged in social distancing, face covering and the rest. Accompanied by a plot that touches on parenting, the worse aspects of social media and cancel culture, the result is at once pointedly local and universal.
One of the more flavoursome films in competition at this year's online Berlinale, it opens with a bang – pun intended – as a married couple engage in energetic, role-playing sex. They're effectively pretending to be porn stars, with racy commentary and S&M, all of which they're filming.
For Jude's audience, it's a disarmingly hardcore opening, which hopefully won't affect the film's chances of being released; for the female character, the private moment becomes career-threatening, as the private video is leaked online. Embarrassing for anyone, but Emilia (Katia Pascariu, pictured below) happens to be a teacher at a posh school. Oops. She is duly summoned before the parents.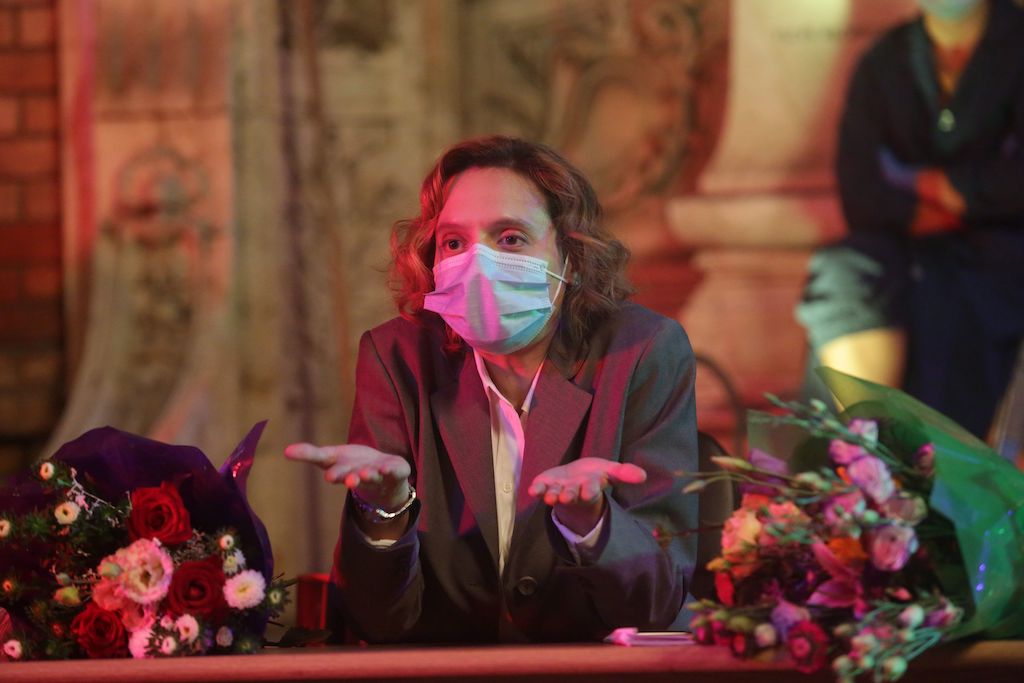 Jude's films (Aferim!, I Do Not Care If We Go Down in History as Barbarians) invariably involve a novel structural conceit. This one is presented in three parts, each very different, the whole dressed in a thin coat of whimsy that only sharpens the barbs beneath.
The top and tail deal with the fall-out for Emilia. The first is where we get a walking tour of Bucharest, the camera following the beleaguered teacher as she runs errands, shops and prepares for the parents meeting that will determine her fate. It's an intriguing snapshot of a city living with COVID, a volatile place in which every foul-mouthed argument comes with the threat of a mask slipping in anger, while Jude's camera hungrily scours for incidental detail.
The third part, the meeting cum kangaroo court, is played as farce. Emilia puts up a doughty defence before a pack of baying hypocrites, who first delight in re-watching the video in front of her, each revealing their assorted prejudices. In this highly charged, two-faced, point-scoring context, the very idea of a "mask" becomes metaphorical.
Jude's middle section, not as wilfully incongruous as it may seem, is titled "a short dictionary of anecdotes, signs and wonders" and is an A-Z of pithy items charting Romania's less salubrious side, from WWII atrocity to Ceausescu, church corruption and the appalling treatment of women. I particularly like Jude's reference to children as the "political prisoners of their parents" and his application of the Medusa myth to his notion of the value of cinema.
"We do not and cannot see actual horrors, because they paralyze us with blinding fear," his caption reads. "Cinema is Athena's polished shield."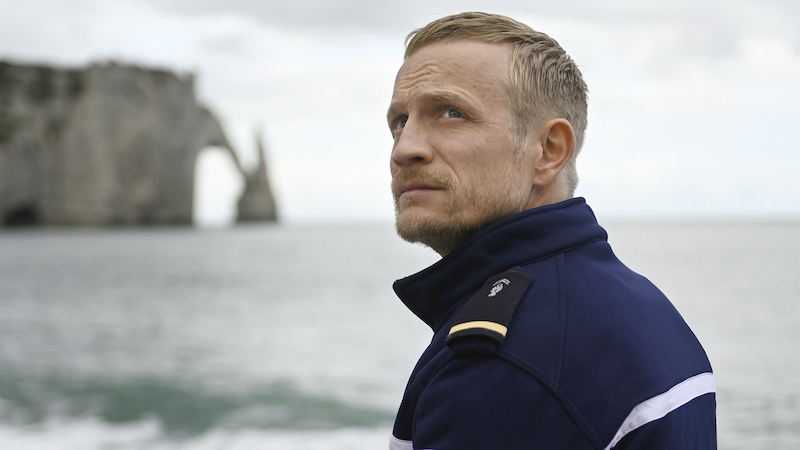 Drift Away ★★★

Laurent (Jérémie Renier) has a pretty great life. The police chief of a picturesque seaside town in Normandy, he is a calm and confident leader of a good team; he and his partner Marie (Marie-Julie Maille) have just decided to marry after a decade together, much to the pleasure of their delightful daughter Poulette. What can go wrong?
Given that this isn't a Broadchurch style murder mystery, or an intense Parisian policier, there will be no terrible crime to shake Laurent's world. But writer/director Xavier Beauvois is certainly interested in the relative ease with which someone's life can fall apart.
There's a naturalism and a police procedural air to the opening, as Laurent and his team tackle a variety of incidents: a suicide from the cliffs (with a blackly comic effect on a couple's photoshoot), an ugly drunk (played by Beauvois himself), a bomb disposal squad on the beach, a suspected case of child abuse.
Laurent's reproach to a young joyrider – the single time he loses his temper – hints at the seriousness with which this laidback man takes his role as a guardian of the community. And it is this dedication that informs his reaction to the event that sends his career, possibly his family life into a tailspin.
Beauvois is a fine director, whose work – notably Of Gods and Men and The Guardians – usually deals with people whose daily lives are threatened by dramatic events and difficult decisions. Drift Away has these elements, along with an interest in the tension between society's rules and procedures and actual human need and reaction. The story's context includes the constant battle that farmers have with the authorities (in this case the EU) and a maritime theme that comes strongly into play in the film's second half. It's both a gripping and touching film, informed by a lovely depiction of family life, and superbly led by Dardennes regular Renier.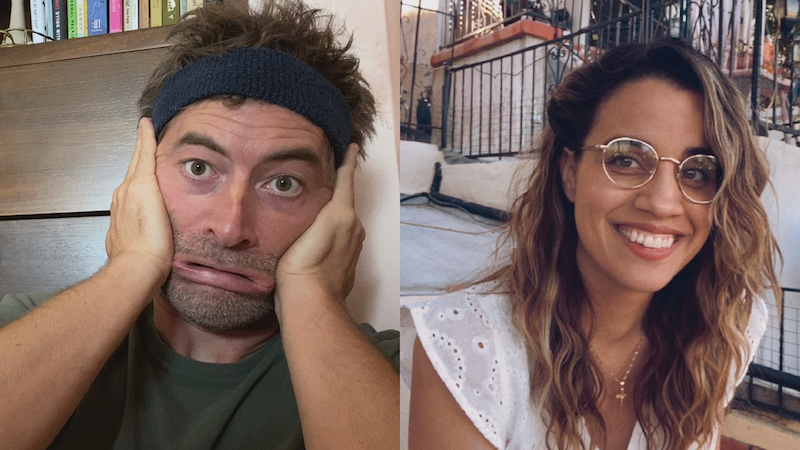 Language Lessons ★★★

There are two notable reasons why this comedy drama feels quite rare: it's one of the few films to restrict its action (with a little licence) to what can be seen on a computer or cell phone screen, and it focusses on a burgeoning friendship between a man and a woman that remains wholly platonic. The first gives it a formal edge; the second, aided by two lovely performances, some genuine heart.
It's the first feature behind the camera by the US-based Cuban actress Natalie Morales, who has co-written and co-stars with indie stalwart Mark Duplass. He plays Adam, a wealthy, gay American in Oakland, California, who is gifted online Spanish lessons by his boyfriend. Morales is Cariño, Adam's new language teacher, dialling in from Costa Rica.
Their first lesson finds him far better at Spanish than he claims (even when speaking between hot and cold dips of his plunge pool) and establishes an immediate rapport. But the following week – a necessary plot spoiler here – Cariño finds Adam in a newly-minted mess, his boyfriend having just been killed in an accident. She puts her declensions to one side to offers much-needed comfort.
Hereon, the language lessons serve as their excuse for a burgeoning friendship, albeit one that is seriously complicated by his grief, her demons, a social divide and some dodgy internet connections. Morales adroitly moves the story through online conversation and video messaging, mixing up the background courtesy of his lavish home and her exotic surroundings, with the script adroitly introducing a darker uncurrent as the more circumspect Cariño mysteriously turns ugly.
Duplass surprises with a wonderful comic poem on the difference between ser and estar, Morales plays an excellent drunk and has a dramatic heft that makes one wonder why we don't see more of her; together they offer an entertaining, touching, highly apt advertisement for reaching out – whether you speak the same language or not.