The Beast Must Die, Britbox review - a crime story which plumbs psychological depths |

reviews, news & interviews
The Beast Must Die, Britbox review - a crime story which plumbs psychological depths
The Beast Must Die, Britbox review - a crime story which plumbs psychological depths
Jared Harris seizes centre stage in Isle of Wight-based mystery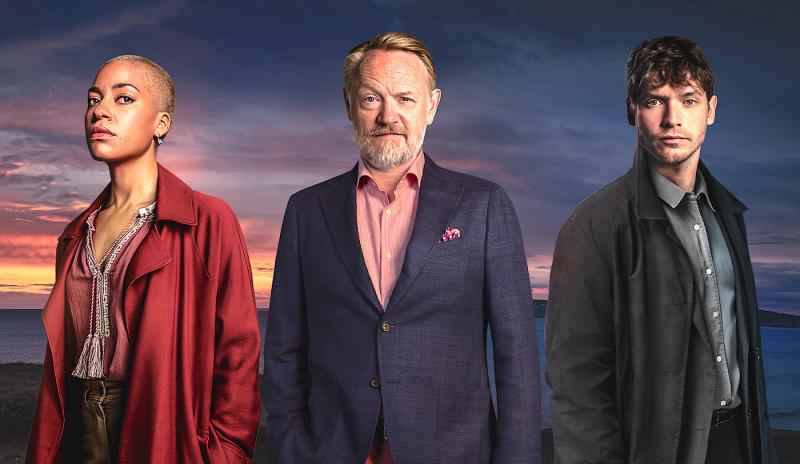 Dark waters: Cush Jumbo as Frances, Jared Harris as George and Billy Howle as DI Strangeways
They all laughed when the streaming service Britbox declared that it wanted to become a sort of UK-orientated Netflix, because so far it's been mostly a back catalogue operation which plunders the BBC and ITV archives. You really want to pay a subscription to watch Are You Being Served? and Rosemary and Thyme?
However, Britbox has produced, or co-produced, series including The Pembrokeshire Murders and the forthcoming A Spy Among Friends, and The Beast Must Die is the first drama to be shot for Britbox UK. It's been adapted from the 1938 novel by Nicholas Blake (the pseudonym of Cecil Day-Lewis), and factoid-fans may be fascinated to learn that it was previously filmed by Claude Chabrol in 1969. This new version, with a screenplay by Gaby Chiappe and directed by Dome Karukoski, takes plenty of liberties with the original book, but nonetheless is intensely atmospheric and carries a touch of class.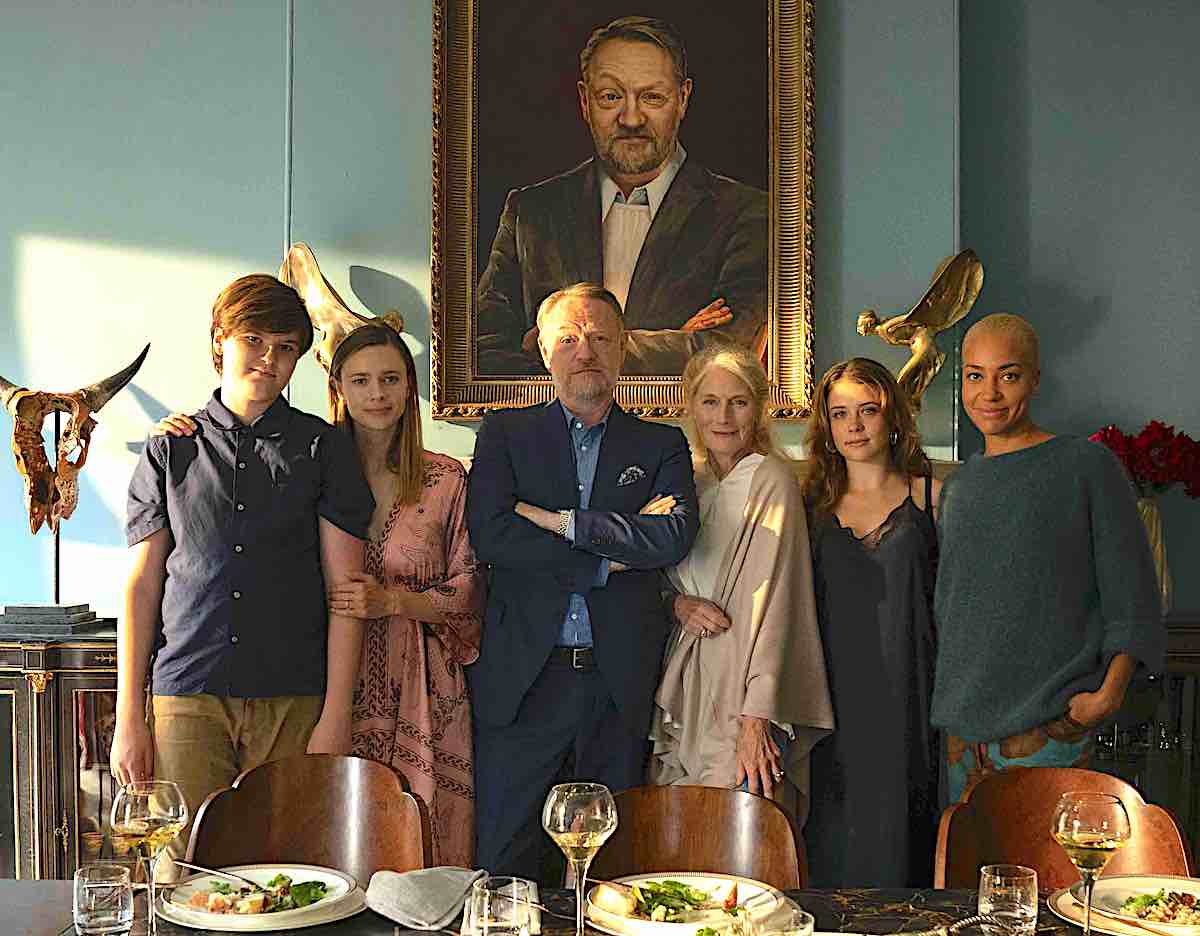 For a start, there's an excellent cast. Cush Jumbo (The Good Fight, Vera) plays Frances Cairnes, a widowed mother trying to track down the hit-and-run driver who killed her six-year-old son on the Isle of Wight. She's hell-bent on vengeance. The local police have been about as much use as a cocktail umbrella in a hurricane, until they get a new boss in the shape of DI Nigel Strangeways (Billy Howle, from Dunkirk and The Serpent). But Strangeways has serious emotional problems of his own following the violent death of his patrol partner in London, and sessions with a rather condescending therapist (Nathaniel Parker) don't seem to be helping him at all. Then only thing that makes any sense to him is getting stuck into some police work (because time off is "a bit like being dead"), and the more he learns about the Cairnes case, the more his antennae start to twitch.
As Strangeways begins to untangle the sloppiness and inertia of the original investigation, Frances pursues her own route to finding her son's killer. In the guise of a Road Safety official, she gets on the trail of Lena (Mia Tomlinson), a young woman who'd been seen in the street arguing with a boyfriend who'd apparently been in a collision. Frances persuades Lena, an Event Hostess, that she's writing a crime novel, and wants to follow her around as research for her book. Their growing friendship allows her to infiltrate Lena's wealthy but completely screwed-up family (pictured above).
The prime suspect is George Rattery (Jared Harris), a property developer married to Lena's sister Violet (Maeve Dermody), but exploring the family's relationships and psychological issues is almost as important as the whodunnit story. Played with a chilling aura of command by Harris, George is an arrogant, controlling bully who has reduced Violet to a zombified shell of her former self. He ridicules his son Philip (Barney Sayburn) for his apparent weakness, while George's sister Joy (Geraldine James) is brimming over with sourness and resentment. This isn't a happy family, not least because George has had an affair with Lena, and the atmosphere of distrust and conflict is wincingly conveyed in some intense ensemble scenes.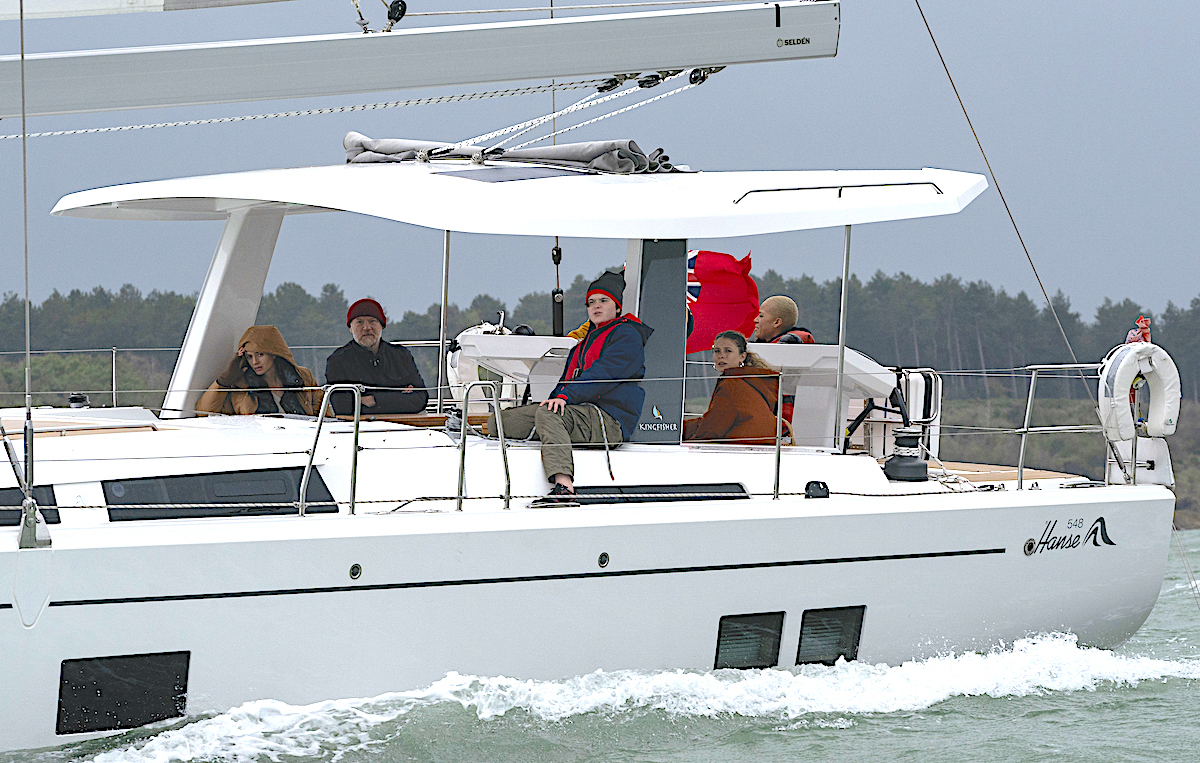 There are a few pitfalls. Frances's novel-writing cover story becomes increasingly absurd, since she never takes any notes, asks any questions or makes any pretence of getting anything on paper. When she moves into the Rattery home semi-permanently, only sister Joy seems to suspect she may not be who she claims to be. As for Strangeways, his habit of collapsing in spasms of panic in stressful situations suggests he should be in a clinic rather than running a homicide investigation.
Still, The Beast… steadily exerts a hypnotic effect. Shots of crashing waves and brooding expanses of ocean, and panoramas of the Isle of Wight's remote cliffs and headlands, brew up a sense of foreboding, intensified by eerie minimalist music. George's impressive 50 ft sailing yacht (pictured above) gets enough screen time to become a character in itself, with Jumbo's Frances doing a convincing impersonation of an accomplished mariner. The recurring visions of her son Martie (William Llande), who haunts her both in dreams and in daylight hours, lend the story a quasi-supernatural aura.
A second series has already been commissioned, which will star DI Strangeways in a completely new story. Britbox doubtless hopes it has found its own Poirot or Foyle.