Album: Emma-Jean Thackray - Yellow |

reviews, news & interviews
Album: Emma-Jean Thackray - Yellow
Album: Emma-Jean Thackray - Yellow
Leeds via London jazz of the most audaciously cosmic kind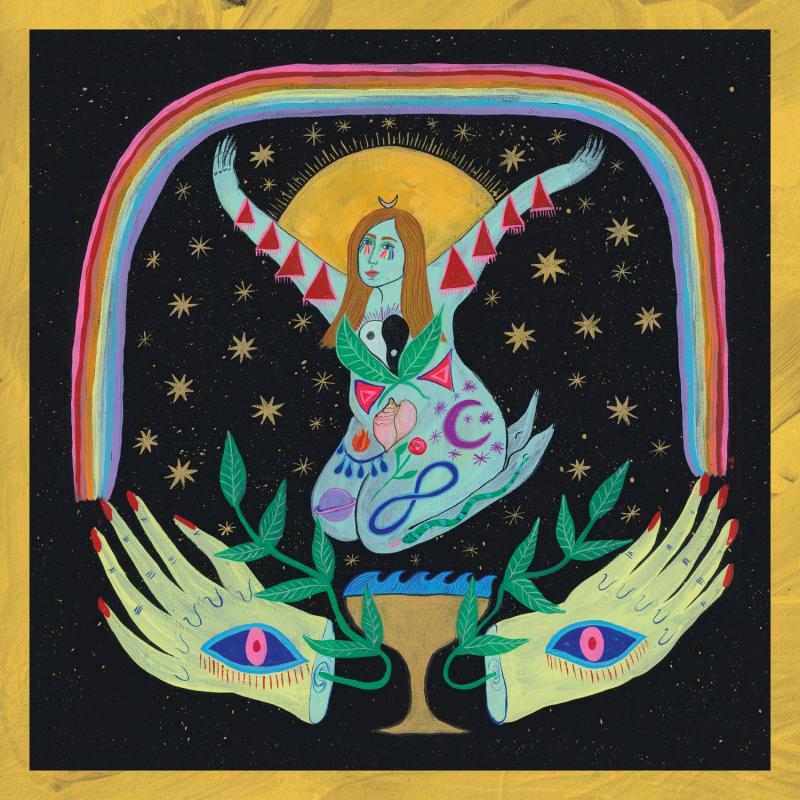 Emma-Jean Thackray is not lacking in audaciousness.
This is, after all, a white woman from Leeds barely into her thirties, raised on bassline
house
and indie rock, making music whose most obvious comparisons are with some of the most revered (in the most literal sense)
black musicians
in modern history: Fela Kuti, Sun Ra, Alice Coltrane, Stevie Wonder, J Dilla and more. And what's more, she suggests this
album
will "simulate a life-changing psychedelic experience, an hour where we see behind the curtain to a hidden dimension", packs it full of full-bore, third-eye-open omnitheistic spirituality, and chants a hymn to the goddess Venus over 5/4 funk, immediately followed by an ode to "the smell of biscuits and weed".
It all has so much potential to go catastrophically wrong, one couldn't be blamed for being nervous even putting it on. Yet she carries it off, and then some. Partly that's down to talent: as a multi-instrumentalist, as a producer, and as a songwriter of devilishly memorable hooks that even the most jazz averse will find themselves humming after one listen, Thackray is phenomenal. But even more important than that is her unselfconsciouness. However complex and ambitious the tracks, her voice and words are at the centre of them, unaffected and direct. So whether it's the goofy, loping funk ode to stoned appetites ("Green Funk"), a Rotary Connection style disco celebration ("Sun"), or a b-movie inflected ode to being haunted by your own mental states ("Spectre"), it feels like a singer-songwriter record: someone using the means at their disposal to sing their reality.
Even when the spirituality is full on – a repetition of "may there be peace and love and perfection throughout all creation", or "to listen is to know and to know is to love", say – there's an odd blend of unabashed sincerity and giggling fun about it that makes it feel like a personal gnosis. So rather than imitating the black spiritual jazz of the Sixties and Seventies that is unquestionably an influence throughout, it starts to feel more like the way out recitations of prog-funkers Gong (who spring to mind more than once throughout this record). That is, for all the preposterousness, and preposterous ambition, there's an authenticity that comes from someone reflecting themselves with total conviction, that makes it hard not to love. OK, anyone allergic to songs with more than five chords in is going to have trouble here, but if you can handle the noodle, this is a truly magical work.
Watch "Say Something":
However complex and ambitious the tracks, her voice and words are at the centre of them, unaffected and direct
rating
Share this article