Music Reissues Weekly: All Turned On! Motown Instrumentals 1960-1972 |

reviews, news & interviews
Music Reissues Weekly: All Turned On! Motown Instrumentals 1960-1972
Music Reissues Weekly: All Turned On! Motown Instrumentals 1960-1972
Surprising confirmation that there are new things to say about the legendary soul label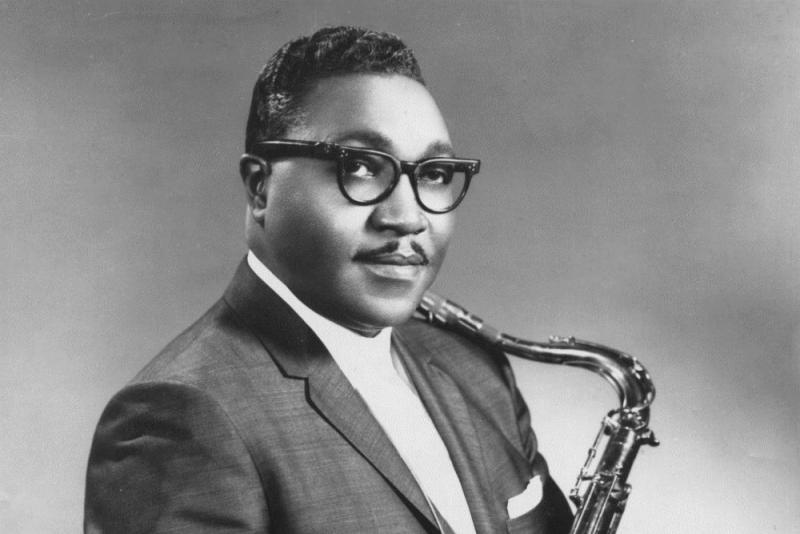 Choker Campbell, one of the stars of 'All Turned On!'
Motown and its related labels have been heavily collected and meticulously scrutinised since the early Sixties. There ought to be nothing left to say. Yet here this is, a smart, 24-track collection of Motown instros which includes five previously unreleased tracks.
It'd be reasonable to assume that there was nothing more to give, that every tape vault everywhere had already been scoured. The download-only tracks which appeared last decade under the banner "Motown Unreleased" ought to have been it. Nonetheless, an unreleased quintet from 1961, 1963 and 1964 have surfaced. OK, three are by lesser lights Frank Morelli, Morrocco Muzik Makers and The Mysterions but the other two are by the hot names Choker Campbell's Big Band and Earl Van Dyke & The Soul Brothers.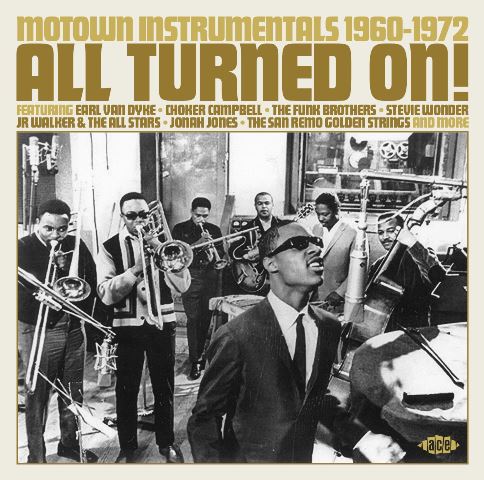 All Turned On! Motown Instrumentals 1960-1972 is exactly what it says it is. It could be a regular trawl through Motown's back pages but – obviously – isn't. The unreleased cuts are supplemented by six tracks which previously escaped into the world as barely registered digital-only downloads – one of which is Stevie Wonder's "Let me Loose," a "Fingertips" retread recorded in June 1963.
So that's 11 out 24 getting their first physical release. Moreover, All Turned On! seems to be the first compilation to look at Motown's instrumentals. But it's about more than the meticulousness – it's a great listen too. As the strapline on the back puts it, "A stellar cast of musicians take the spotlight on this collection of soul, jazz, funk and other groovy Motown instrumentals."
The opener is The San Remo Golden Strings' ever-groovy "Festival Time." Initially issued in 1966, it charted (low) in the UK in late 1971 after being picked up by northern soul DJs and fans. Next is the Choker Campbell's Big Band's version of "Come See About me," originally released in 1964 on the presumptively titled Hits Of The Sixties LP. As Campbell and his band were Motown's touring band, this version offers the chance to hear how The Supremes would have been backed-up live rather than as they were on radio and on record.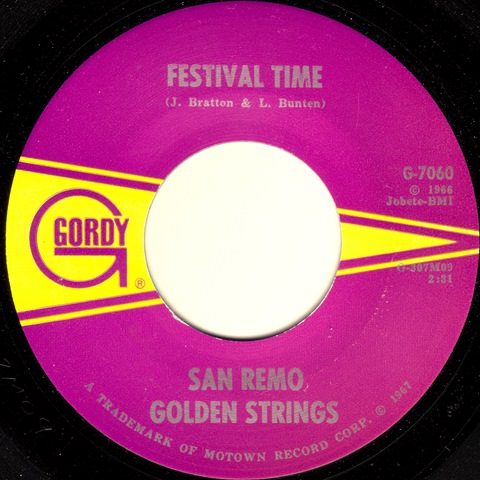 Similarly, much of what's heard offers alternate takes on the Motown narrative. "True Fine Boy" by The Funk Brothers is a February 1965 backing track for a potential single which was never completed. The lyrics are lost. Stevie Wonder's "Let me Loose" was recorded on 13 June 1963 but shelved, seemingly as by the time it was taped he had developed artistically and it would have been an anachronism if it was released: the late 1963 album With A Song In My Heart showed how much he had moved on.
One of wildest of the previously unreleased tracks is the Choker Campbell's Big Band's "The Break Down," recorded 8 January 1964. Basically, it's big-band jazz refashioned in a Motown style. Campbell's sax roars ahead like a downhill car with no brakes. It would have made a great TV cop-show theme. Equally fascinating is The Mysterions' "Great Google Mook," recorded 5 December 1961. Members of the band would go on to The Flaming Embers but this doesn't neatly fit into the soul bag as it's a rewrite of Dick Dale's "Let's Go Trippin'," and even has the reverb surf guitar. How would it have gone down if Motown had issued it? Equally atypical to what's thought of as Motown is the slinky, solo guitar-dominated jazz instrumental "Little Mack's Shuffle" by Dayton, Ohio's Morrocco Muzik Makers, recorded 12 February 1963 but consigned to a shelf until now. It's a contrast to the brass- or organ-dominated jazz-slanted fare typically associated with Motown.
All Turned On! Motown Instrumentals 1960-1972 is doubtless aimed at the committed, those who need a constant and fresh supply of Sixties soul with some jazz and blues on the side. For everyone else, this still hits home – the background and detail don't matter. However it's looked at, this is a terrific release.
Next week: off to the Midlands with Un-Scene! Post Punk Birmingham 1978–1982 and The Prefects' Live At The Festival Suite 1978

Much of what's heard offers alternate takes on the Motown narrative
Explore topics
Share this article