Elvis review - Austin Butler shines in patchy biopic |

reviews, news & interviews
Elvis review - Austin Butler shines in patchy biopic
Elvis review - Austin Butler shines in patchy biopic
Baz Luhrmann's portrait of the King doesn't cut below the surface
Elvis (Austin Butler) invents rock'n'roll
Strictly Ballroom aside, I've never been entirely persuaded by Baz Luhrmann. Once you rip open the plush packaging of his films, you often just find satin and tissue paper inside. Elvis isn't his worst movie (they can't take that accolade away from Moulin Rouge!) but it isn't the monumental ode to a great American legend that one hoped it might have been.
Hats off to Luhrmann's leading man Austin Butler, at least, who makes a heroic stab at stepping into Elvis's blue suede shoes and Las Vegas jumpsuits. He doesn't really resemble the King, but with help from lighting, makeup and some jittery, rubbery shimmers and wiggles, there are several occasions where, just for an instant, you're convinced you're looking at the real thing in living, breathing motion. It's his voice you hear singing some of Elvis's early songs too, quite convincingly.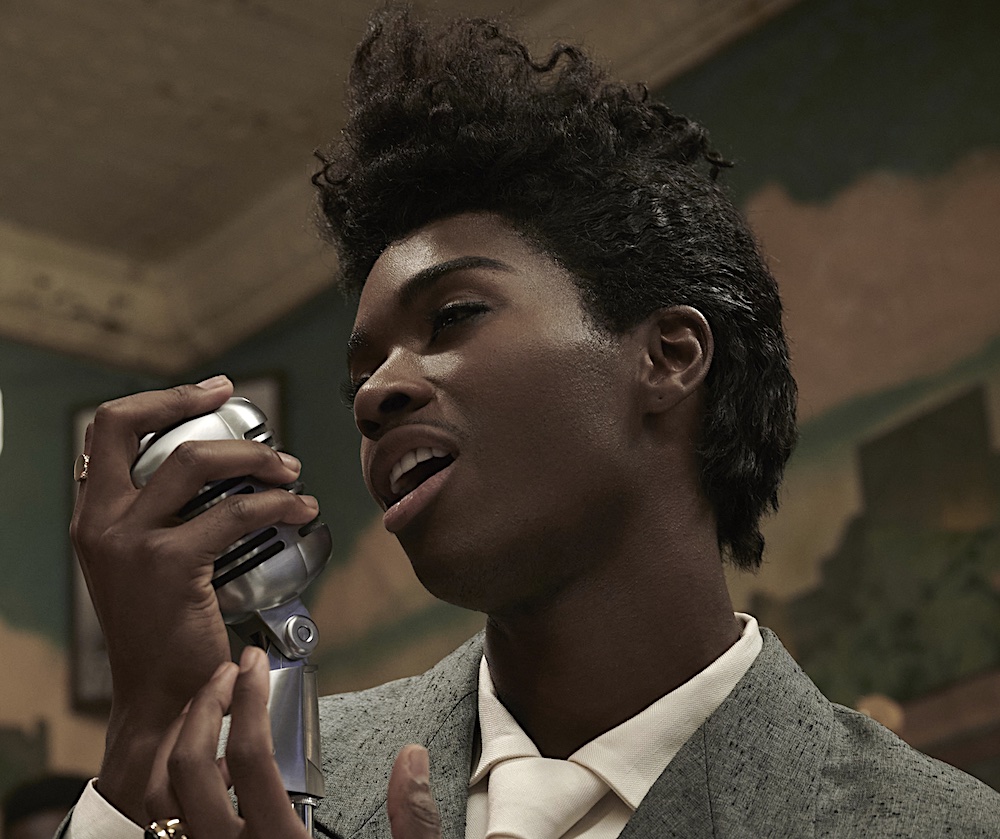 Among the snags with making a film about Presley must be trying to decide where you're going to draw your boundaries, since his story encompasses so many aspects of post-World War II American history and culture. They may have called him the King of Rock'n' Roll, but eventually he became his own unique species, an inspiration to many an aspiring performer but in the end nothing really to do with rock 'n' roll at all, even if everyone from Tom Jones to Bob Dylan to Led Zeppelin trooped dutifully up to his hotel suite to pay homage.
Luhrmann has opted to try to cram everything from cradle to grave into his film, but even with a running time of 159 minutes it's not possible to keep all the moving parts in balance. Elvis's early years in primitive Tupelo, Mississippi are rendered like a sepia-tinted reverie, as we see the young country boy finding early inspiration from a rapturous revival meeting in a big tent. His roots in black music are affirmed by encounters with a young BB King, Big Mama Thornton, and Little Richard – the latter brilliantly impersonated by Alton Mason, pictured above, who deserved more screen time – while his a-reelin' and a-rockin' stage movements provoke shrieking hysteria and impure thoughts among the sheltered womenfolk of the mid-Fifties.
However, while his stint in the US Army is covered, as well as his post-Army career in movies, there's a sudden leap to 1968 and the famous TV "Comeback Special", starring a black-leathered Elvis. But since the extent of Elvis's decline hasn't been spelled out, it isn't clear what he's supposed to be coming back from. What is evident, though, is that he wants to make his own choices and not pad his TV special out with crass Yuletide shlock, as his manager Colonel Tom Parker wants him to.
Parker (a puffy-faced Tom Hanks, pictured right in a role which jars uncomfortably with his Mr Agreeable persona), was the fairground hustler and con artist who indubitably helped to make his boy Elvis the "greatest show on earth". Unfortunately, he also killed the golden goose by stuffing him into a list of gruesomely mediocre films – even if he did make Elvis Hollywood's best paid actor for a time – and chaining him to the tacky Vegas treadmill until the King became a tragic parody of his former glories.
It looks for a while as if Luhrmann intends to show the whole Elvis story through Parker's eyes, which wouldn't have been a bad idea if it was Martin Scorsese shooting it like Casino 2, but Luhrmann's approach is more of a tabloidy scenes-from-a-life than a bare-knuckle drama. It never cuts below the surface, and remains frustratingly vague about Elvis's "Memphis Mafia" buddies and his musical partners, who are little more than ciphers.
Parker is relegated to a lingering irritant who somehow Elvis can never shake off. Quite how he managed to maintain such complete control of his client, while he systematically creamed off a vast percentage of the profits and used Elvis as a bargaining chip against which to write off his obscene gambling debts, is not explained. However, the stuff about how Parker wouldn't allow Elvis to tour outside the USA because he was an illegal immigrant from Holland without a US passport is true enough.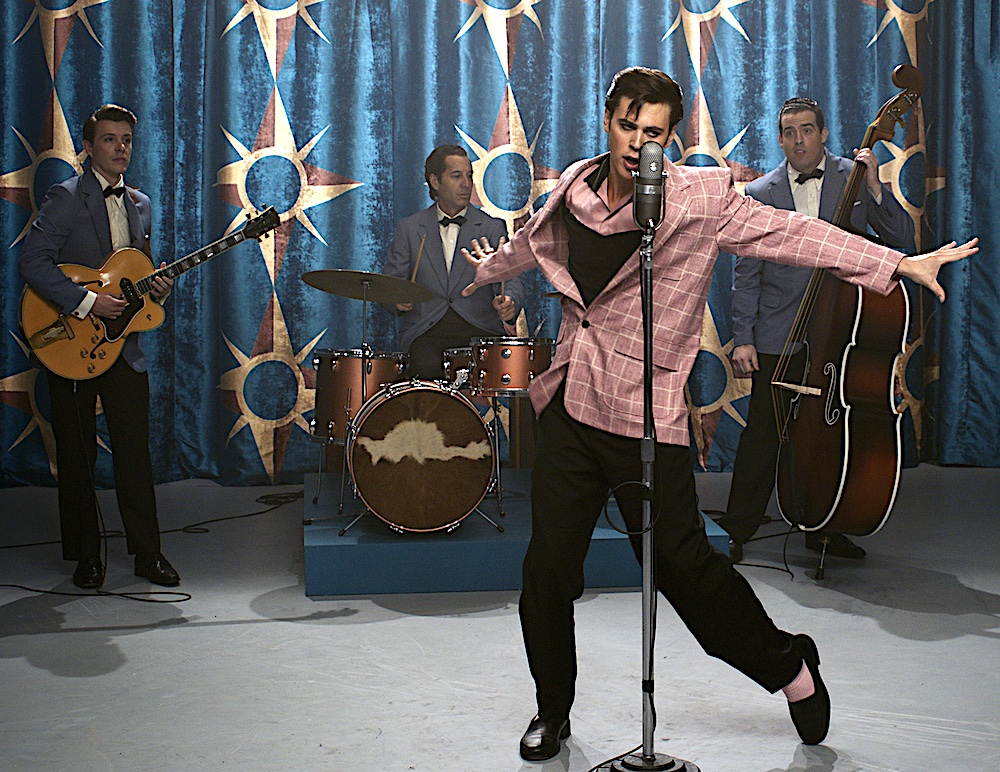 There's still enough of a fascinating story here to paper over some of the film's shortcomings, and it conveys something of Presley's musical and personal magnetism, but it should have been more than this. It won't do Austin Butler any harm, though.