First Person: conductor Leo Hussain on why we still need English National Opera in London |

reviews, news & interviews
First Person: conductor Leo Hussain on why we still need English National Opera in London
First Person: conductor Leo Hussain on why we still need English National Opera in London
Arts Council England's evisceration of ENO has provoked outrage. A regular explains why
Wednesday, 16 November 2022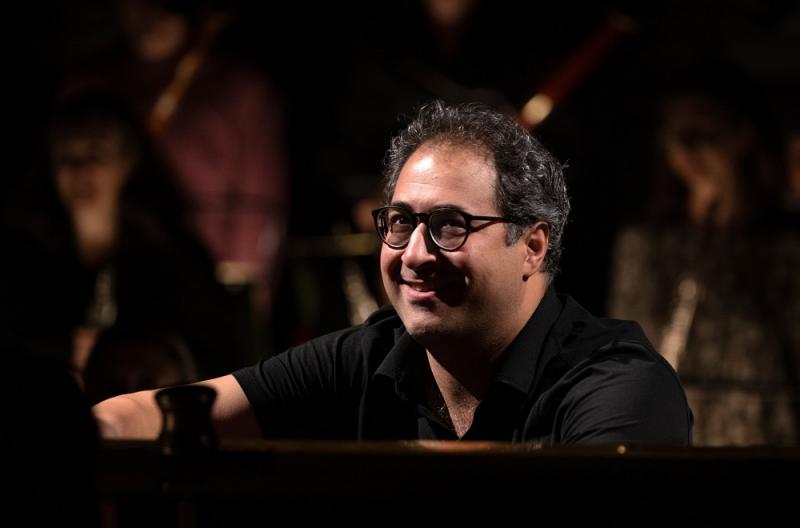 Leo Hussain in the pit at the final rehearsal of the latest ENO 'Tosca'
I still remember vividly my first encounter with ENO. I was taken, as a nine-year-old boy, on a school trip to see a performance of Peter Grimes. And I was hooked. I pestered my parents to take me back several times to that same production. I can still hear the ringing of the "Storm" Interlude, and see the waves projected outside the door as the characters entered the pub (and I still remember sniggering with my classmates at the line "that's a bitch of a gale out there").
Over the following few years, many more school trips to ENO followed. Xerxes, Love for Three Oranges with its scratch'n'sniff cards, and other, now legendary, productions. We were always welcomed, never intimidated, never talked down to, and always felt totally at home. I remember the anticipation on the minibus on the way down to London from Cambridge, and the over-excited discussion of whatever wonders we had just seen and heard on the way back to school. It planted in me a love of opera and theatre which have grown over the more than 30 years since.
I returned to the Coliseum many times as a teenager, and as a music student in London, and in fact I didn't see an opera in any other theatre until I was in my twenties. It felt like home then, and it feels like home now. The people who work there are warm, funny, welcoming and familiar in the best possible way. My experience of it has, of course, changed from being a regular visitor to the balcony seats, to a rather irregular visitor to the conductor's podium in the orchestra pit, but the sense of family and welcome has stayed exactly the same. It is baked into the bricks of the Coliseum, and the shared traditions and passed-down wisdom of the wonderful people who work there. (Pictured below by Alastair Muir: Christopher Alden's radical and stunning 2011 production of Britten's A Midsummer Night's Dream, conducted by Leo Hussain).
They have been through many traumas over the past 20 years, and the people who stand on, sit under, or work beside the stage have become expert at dealing with crises and still producing art of the highest quality. They are the ones who have kept the company alive, compensating for any failings, either of their own management teams or beyond. And yes, they are the ones who have continued to fly the flag for accessible opera in London.
I was sadly not there to witness the performance they gave the other Friday night after they had learnt that their core funding had been withdrawn by Arts Council England, but I can confidently say that it will have been as committed and world-class as any other performance they give. To go on stage and sing or play your heart out a few hours after your entire life has potentially (and without warning) been turned upside down? That's just what they do.
Yes, back in the 80s, we were privileged choirboys from a boarding school in Cambridge. Mine was the only non-white face and non-British name, and the school had a minibus which they could afford to drive down to London. But I have seen this first exposure to opera being repeated at performances over and over in the last months, with far less "privileged" groups than we were. It is an invaluable thing for society to expose children to high culture, to allow them access to it and welcome them to it. In fact, one of the choirboys who was sitting near me during some of my first visits to the Coliseum was sitting on my left the last time I was there, as the concert master of the orchestra. Without exposure to music and opera at an early age, we would not be doing what we are doing now, and the same goes for countless other British musicians, singers, directors, stage managers, technicians and so on. (Pictured below by Bill Knight: Christof Loy's recent ENO production of Tosca, conducted by Leo Hussain, with Sinéad Campbell-Wallace as Tosca, Noel Bouley as Scarpia and Adam Smith as Cavaradossi).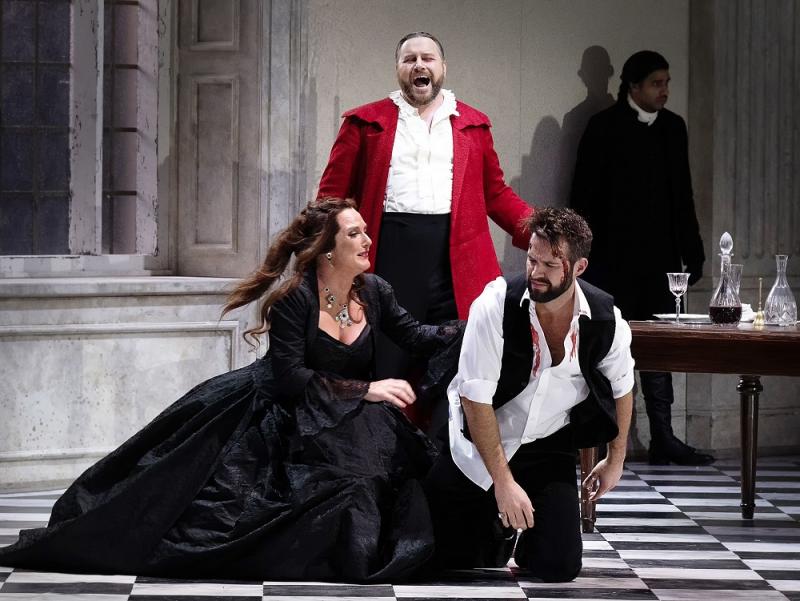 The arts are one of the few sectors where the UK can still justifiably claim to be world-leading, and the economic value goes hand-in-hand with the societal value. But with extraordinary committed arts educators being forced to do more with less and less, a lot of the responsibility of providing access to culture has fallen to arts organisations themselves. And none has done that as well, and with as much commitment, as ENO. It is part of the reason why I don't believe ACE's smokescreen about "London-centric" funding, or "levelling up" (to say nothing of the £17 million figure which as far as I can tell is just designed to distract from the withdrawal of essential funding). With opera especially, without strong national organisations, regional organisations will struggle. Cultural provision in the UK does not just need to be better distributed, it needs to be better, and better distributed. But removing a link in the chain harms the entire chain.
The Royal Opera House is (rightly) focused on being an international organisation, and it needs to continue doing that if London wants to be taken seriously as a world city (all the more important in the brave new "global Britain"). By removing the "national" company, the link between regional and international is broken, and the system will stratify itself out of existence.
Of course none of this is easy – there are undoubtedly issues with the Coliseum as a home for a big national opera company – the lack of space backstage being only one of them – and some structural change is clearly necessary. But, in my personal opinion, too often in the past, people have tried to solve these problems by trying to focus on "non-opera" things, and have sometimes given the impression (hopefully falsely) that opera is an indulgence for ENO, to be subsidised by musicals and other "commercial activities." It is in no way a criticism of the people who have tried to ensure the survival of ENO by finding other revenue streams, and quite possibly, without them, the company would long ago have ceased to exist. But ENO is an Opera Company, and should be proud of it. It doesn't exist to manage the London Coliseum as a commercial venue, it exists (for now) as a body of people, with learned and lived experience of creating fantastic music theatre night after night, to provide accessible culture to the people of the United Kingdom, and that is something it has done brilliantly for decades. (Pictured below by PIa Clodi: Leo Hussain in rehearsal).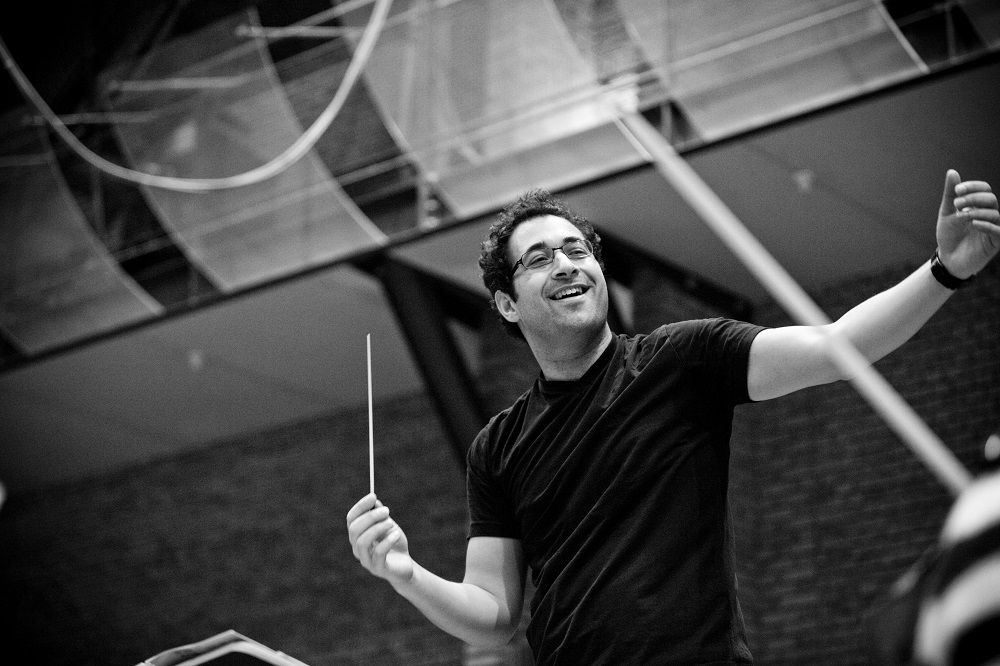 It is difficult to see the latest attack on it by ACE as anything other than an attempt to break the ecosystem of serious culture in the UK. If they were serious about "levelling up", they wouldn't have walloped the touring regional companies (other than the worthy but small-scale English Touring Opera) with massive cuts – and let's not forget, it was the Arts Council itself that historically forbade ENO to tour outside London, and recently told them not to suggest a move outside London. And if they were serious about having a functioning and sustainable arts scene in the country as a whole, there would have been proper and meaningful consultation with the whole industry on how it could be done. And I firmly believe it can be done, efficiently and without sacrificing quality or jobs. But it needs proper, knowledgeable and experienced oversight, a quality of leadership to match the quality of the art itself, and a joined-up plan to make sure the regions don't get short-changed. And above all, expert and professional boards of companies who are committed to the provision of serious, meaningful, life-enhancing music theatre – for everyone.
I am lucky enough to be able to cherish my memories of ENO while I work elsewhere, but many of my friends and colleagues who have given decades of their lives (in many cases their entire professional lives) to creating world-class, accessible culture won't have that privilege. I doubt there are even enough jobs in cyber for them all to re-train. And, even more importantly for the long-term, future generations of British children and young people (or at least, those who either can't afford to go to the Royal Opera, or feel like they won't belong there) will lose access to something which can – and does – hugely enrich their lives, and enable them to enrich the lives of those around them. "The People's Opera" may sound like just a glib label, but it also has real meaning, and ENO has worked tirelessly to live up to it. If they and we are to aspire to carry on that work, the fight starts now.
The people who stand on, sit under, or work beside the stage have become expert at dealing with crises and still producing art of the highest quality
Explore topics
Share this article