Le nozze di Figaro, Royal Opera review - New Year champagne |

reviews, news & interviews
Le nozze di Figaro, Royal Opera review - New Year champagne
Le nozze di Figaro, Royal Opera review - New Year champagne
Perfect ensembles and recits with Antonio Pappano's return as conductor and fortepianist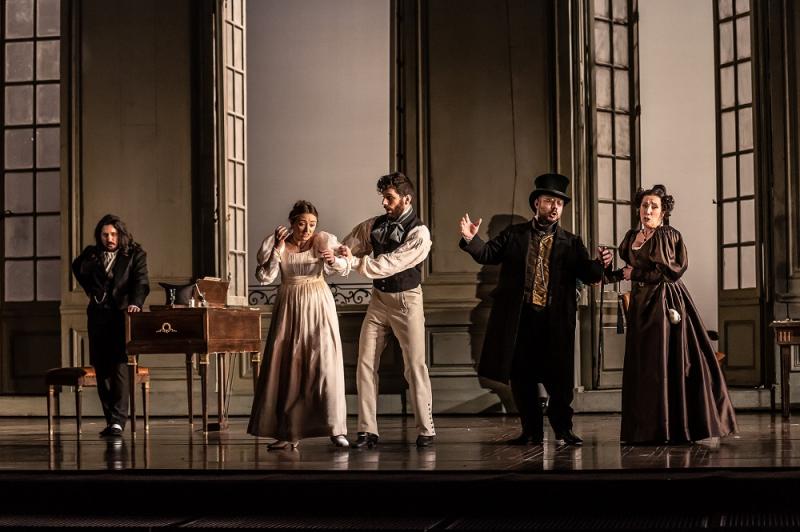 Temporary perplexity: Count Almaviva (Germán E. Alcántara) foiled, Susanna (Giulia Semenzato) dismayed by the new alliance of Figaro (Riccardo Fassi), Bartolo (Gianluca Buratto) and Marzelline (Monica Bacelli)
One of the galvanizing wonders of the operatic world happened when David McVicar's production of Mozart's The Marriage of Figaro was new, back in 2006: the sight and sound of Royal Opera music director Antonio Pappano in seamless dual role as conductor and recitative fortepianist.
Now he's back, and better than ever, with more than a gimmick to offer in this latest revival: there are no big names in the cast, but six out of the eight principals are Italian – this Figaro is, of course, sung to Lorenzo Da Ponte's original, dazzling adaptation of Beaumarchais' play – and young when the characters so require.
The pace has an absolute rightness, keeping company with the Mozartian perfections of the late, great Mackerras and Haitink. String figurations are superbly articulated and, when necessary, biting (there's a lot of anger in this drama); oboe and bassoon especially add perfection to play-acting serenades. Riccardo Muti once told me in interview that Mozart/Da Ponte recitatives sung by Italians flow like "rivers without rocks in the middle". As they do from the off here, enriched by Pappano's judicious eddies and the space he gives to his soloists.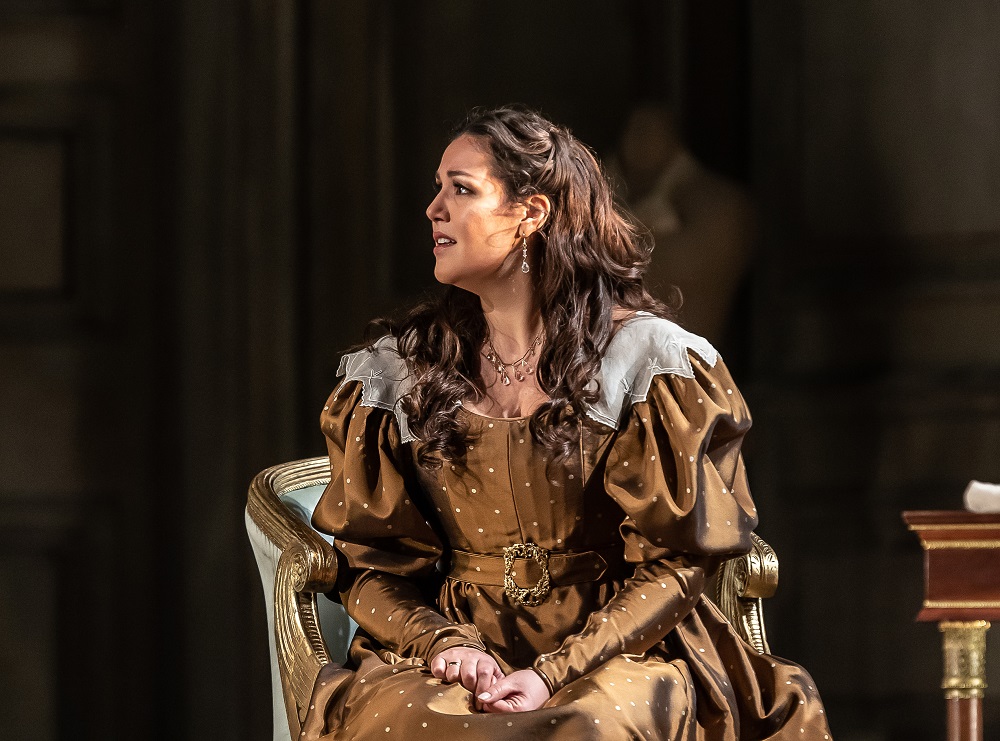 Perhaps, then, it's not surprising that arguably the loveliest moment of the performance comes when Giulia Semenzato's Susanna asks, in the rapturous aftermath of the Act Three Sextet revealing her Figaro as the long-lost son of erstwhile opponents Marzelline and Bartolo, "who could be as happy as I am?," and finds a threefold echo of "I am" from husband- and in-laws-to-be. Pappano allows her an exquisite ornamentation here, and in the ineffably lovely "Deh, vieni non tardar", ostensibly (faked) to her lecherous master but actually to the eavesdropping Figaro.
It's the highlight of the solo set-pieces; the others are good, perhaps not great, but the young Figaro (handsome, musically very sharp-witted Riccardo Fassi), Count (Germán E. Alcántara, velvet-toned Argentinian graduate of the Royal Opera's Jette Parker Young Artists Programme, replacing an Italian at the last minute) and Countess (the tall, poised Federica Lombardi, pictured above, who's recorded Verdi's Desdemona for Pappano) wax in confidence as the "mad day" in the Almaviva household unfolds. Better still, we get to know who they, and Hanna Hipp's Cherubino, who begins rather cloudy-toned but offers ideal acting aplomb (pictured below with,Gregory Bonfatti's Don Basilio, Alcántara and Semenzato), are as people.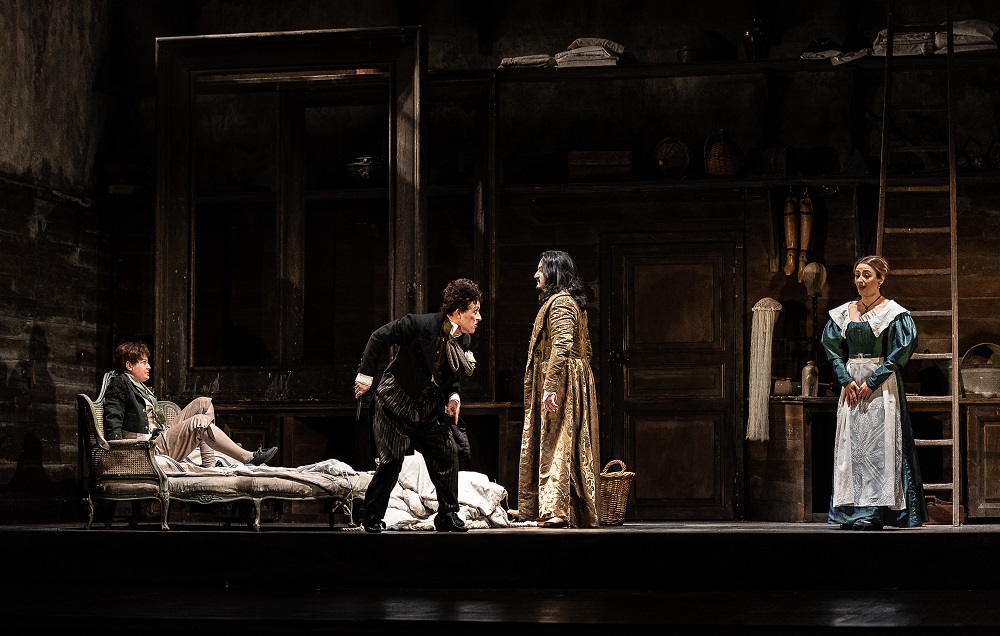 Gianluca Buratto's Bartolo ups the volume level in his impressive "revenge" aria, and Monica Bacelli – once a graceful Cherubino – finds more interest than ever as the testy Marcellina, so much so that we really want to hear her Act Four aria (as usual, that and Basilio's number are casualties – probably right for the pacing of the evening). McVicar's update from the 1780s to the 19th century still has too much group serving-staff business and though Tanya McCallin's stage pictures look handsome, the side-lighting too often leaves faces in shadow. But everything works where it matters. We hit comic-sensuous heaven above all in the Act Two trio and the two big finales; the one in the Countess's apartment has that authentic stamp of treading air on Cloud Nine from the start. No greater pleasure to dispel the cares of an ominous-looking 2022 could possibly be imagined.
The Act Two finale has the authentic stamp of treading air on Cloud Nine from the start
rating
Explore topics
Share this article