Equus, Trafalgar Studios review - passionate intensity |

reviews, news & interviews
Equus, Trafalgar Studios review - passionate intensity
Equus, Trafalgar Studios review - passionate intensity
Lean and hungry brilliance in Ned Bennett's production of Peter Shaffer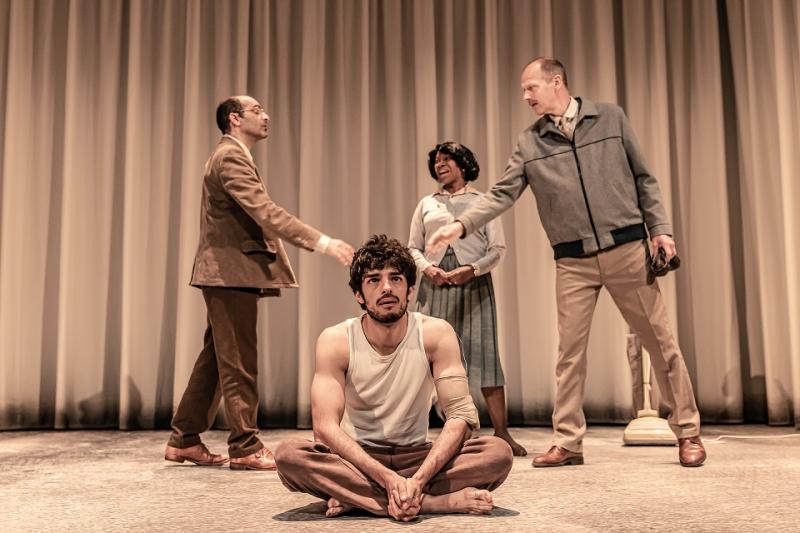 Family damage: from left, Zubin Varla as Dysart, Ethan Kai as Alan, with Doreene Blackstock, Robert Fitch
When he gave Martin Dysart, the troubled psychiatrist protagonist of Equus, a line in which he speaks about "moments of experience" being "magnetised", Peter Shaffer might almost have been talking about theatre itself.
It's a phrase that comes close to catching what we feel when we're transfixed by the hard-to-predict coming-together of play, performance and production that marks the highpoints of drama. And "magnetic" is as good a word as any to describe the impact of Ned Bennett's remarkable revival of Shaffer's 1973 play for Theatre Royal Stratford East and English Touring Theatre, which opened at the former's London base back in February and now reaches
Trafalgar Studios
, after touring.
There's nothing surplus to Bennett's production, epitomised by the spareness of designer Georgia Lowe's grey-curtained set that allows the searing performances that he has drawn from his cast of eight to resound to the full. It's a collaboration across the board, the work of movement director Shelley Maxwell profoundly infusing that intensity of playing, just as the lighting design of Jessica Hung Han Yun, with its nervous shifts and shafts of colour, and especially the soundscape work of Giles Thomas, who's effectively composed a near-continuous string quartet accompaniment to the piece, are no less crucial to the overall effect.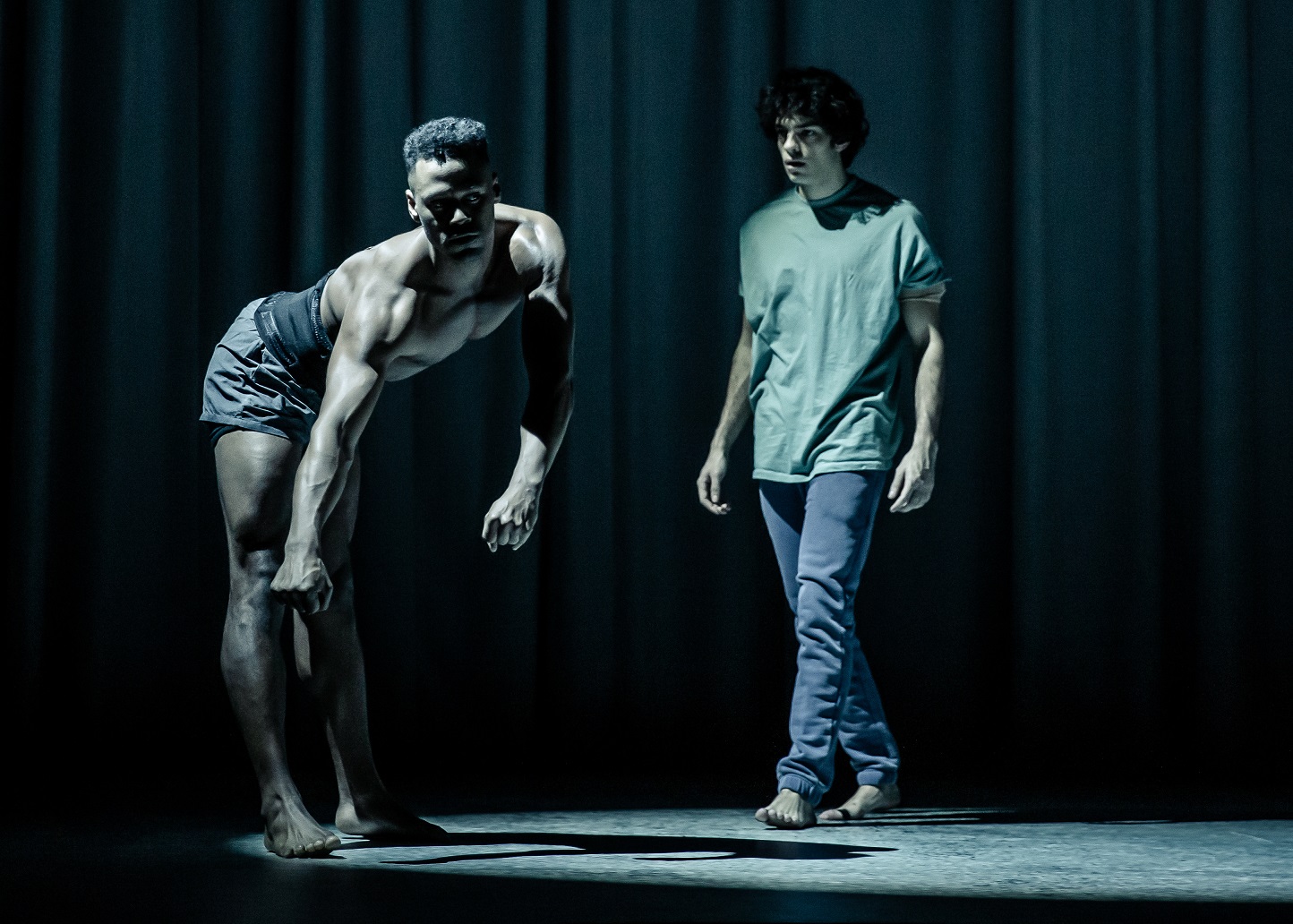 It's a style of total theatre that feels an ideal fit for Equus, a work whose fever pitch, particularly in the psychodrama of its second half, can be close to relentless. Bennett has avoided the stylisation of earlier productions to foreground a supple agility of stagecraft in which movement plays a paramount role – no ritual horse masks here, instead a sense, there right from the beginning, of an absolutely integral bond between boy (Ethan Kai, powerfully primal as Alan Strang) and horse (Ira Mandela Siobhan, the lithe, rippling Nugget, the animal to whom Alan is closest) that comes with a strong suggestion of the homoerotic. (Pictured above: Ira Mandela Siobhan, Ethan Kai )
Shaffer's treatment of his story, based as it was on a real-life incident of a disturbed young man who blinded horses, is laconic, concentrating attention on the increasingly thriller-like investigation that seeks to understand the motivations for that savage act. When Dysart takes Alan on as a patient, his journey into the adolescent's past begins, rippling out across the wider world of his parents and not-quite girlfriend Jill.
T
he balance of control – actually the unexpected disbalance that develops – between the two main characters is acutely caught by Shaffer, Dysart's consideration of his personal situation increasingly making him doubt that what he can offer Alan, a return to "normal", will be worth its cost, the resulting loss of passion, of ecstasy. Zubin Varla's portrayal of Dysart reveals his character's inner demons, his agonising loss of his own convictions, more powerfully than most; he may be notionally controlling the process, but his weaknesses become painfully evident. A chain smoker, his physical bearing can be as weak as his diction becomes distracted. (Pictured above right: Ethan Kai, Zubin Varla).
It's a performance that achieves that rare thing, attracting our attention even as it displays no apparent interest in doing so, to the extent that we hang on Varla's smallest gesture and intonation. That sense of almost throwaway uncertainty helps to bring out the humour that's there in Shaffer's writing (the "Ha! Ha!" of Equus is both that of Alan's exultation and of Martin's self-deprecation). Dysart's cruel self-knowledge especially permeates his portrait of his own marriage, his wife's world limited to the "drizzly kirk" of her Scottish ancestry, while he aspires to the "Doric temple" of his dreams, and nightmares of Ancient Greece (the transference onto the Mediterranean feels distinctly Forsterian, even as Alan plays in the register of DH Lawrence). He's surely part of Shaffer's wider arc of desolation confronting inspiration, stretching back to Pizarro from The Royal Hunt of the Sun and surely foreshadowing Salieri in Amadeus.
Bennett paces the danse macabre that sets in as the conclusion approaches beautifully, while supporting performances are strong, particularly Robert Fitch as Alan's stiff father and Doreene Blackstock, who wasn't in the Stratford run, as his mother (her religious zeal would belong no less in Jeanette Winterson's Oranges Are Not the Only Fruit). Only the almost fresh-as-a-daisy poise of Natalie Radmall-Quirke as the magistrate doesn't seem quite at home in a piece where damage is diffused right across the board.
Maxwell's impressive movement work means that all concerned double as horses in agile ensemble combinations, in tandem with Thomas's ambitious score, a Beethovian soundscape that's beautiful and anxious in equal measure, helps to take Bennett's production to rare heights. Its passionate closing intensity is awesome in every sense, lodging this Equus deep in the consciousness.
The balance of control - actually the unexpected disbalance that develops - between the two main characters is acutely caught by Shaffer
rating
Explore topics
Share this article