Playing Sandwiches & A Lady of Letters, Bridge Theatre review - the darkness dazzles, twice over |

reviews, news & interviews
Playing Sandwiches & A Lady of Letters, Bridge Theatre review - the darkness dazzles, twice over
Playing Sandwiches & A Lady of Letters, Bridge Theatre review - the darkness dazzles, twice over
Masterclasses make up a mighty hour of theatre
Thursday, 01 October 2020
Surprise filling: Lucian Msamati in "Playing Sandwiches" at the Bridge Theatre
"Getting dark," or so comments Irene Ruddock (a pitch-perfect Imelda Staunton) in passing midway through A Lady of Letters, and, boy, ain't that the truth? Both this monologue, and the one that precedes it (Playing Sandwiches, featuring the mighty Lucian Msamati), find Alan Bennett in fearlessly penetrating, ever-darkening mode.
The
Bridge Theatre
's invaluable series of
Talking Heads
double bills enters its final phase of openings this week (the closing pair with Tamsin Greig and Maxine Peake has its press night this evening), and no praise is too high for the astonishing array of actors who chose not to rest on their celluloid laurels but to give these BBC-birthed characters a further go on stage.
That the results performed live often land in somewhat differing ways than they did on the box speaks to the very quality that we love (and, at the moment, miss) about the theatre: its ability to connect up in the moment, transporting performer and spectator alike to a place that neither might have expected. As Staunton (pictured below) utters an ostensibly glancing remark such as the one above, you can feel the thinned-out Covid-era audience all but shuddering as one. It helps that no one holds a pause better than Staunton, who plays Bennett's see-sawing story of psychosis like the virtuoso that she is. (In a non-pandemic version of events, she would have been deployed at this precise moment as Dolly Levi at the Adelphi Theatre but let's not dwell on what is not happening.)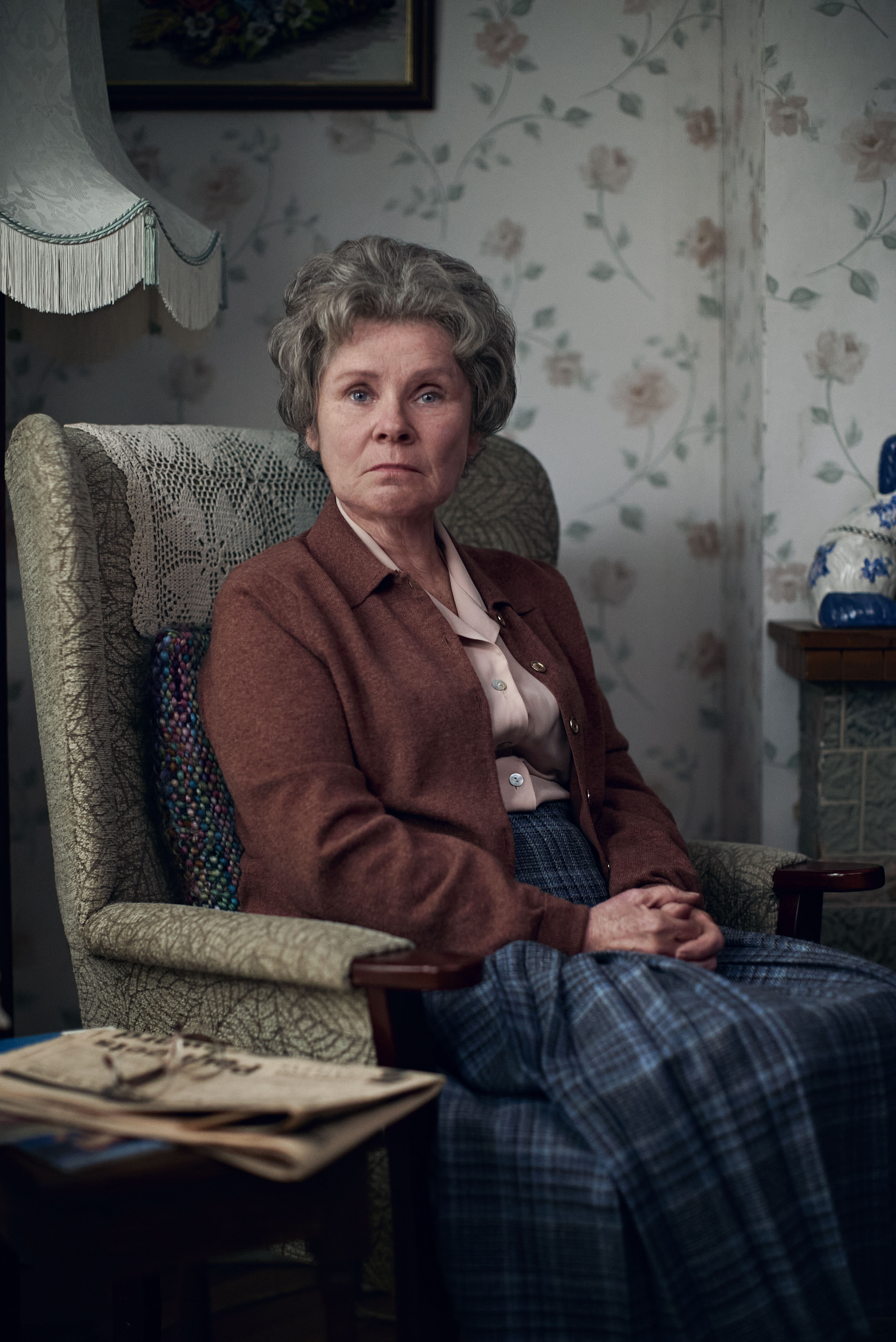 Before she plonks down in one of several chairs, we are treated to Msamati's unerring occupancy of David Haig's original 1988 TV role as Wilfred Paterson, a groundskeeper with a strangely opaque history who turns out to exist in an all-too-malign present. As always with Bennett, the specifics of the writing prompt laughter: an early reference to Liquorice Allsorts suggests the cosily familiar world which Wilfred, who is revealed to be a paedophile, cannot help but upend.
Whilst any records detailing his past seem mysteriously to have disappeared, that is of no import to Debbie, a sympathetic-seeming woman who frequents the park where Wilfred works and who one day entrusts her young daughter, Samantha, to this man's care - to grim results. Jeremy Herrin's acute rendering of the piece makes clear that very little is resolved by an ending suggesting that the cycle of abuse may well begin again. And Msamati brings to the part a gently defensive posture that suits the description made of Wilfred as someone "a bit too nice for this job": sweeping up leaves, Wilfred could just as well be trying to brush away desires that won't be kept at bay, and Msamati brings this character's contradictory impulses chillingly to the fore.
A Lady of Letters shares with Playing Sandwiches the frequent use of the word "kiddy", not to mention a spoken distaste for people with tattoos and passing references to the sort of anti-Asian racism that Susan, in the Bennett monologue Bed Among the Lentils, refutes by her very actions. As Irene sniffs the world around her for things to prompt a gathering mania for taking up the pen, Staunton makes you feel this woman's appetite for the psychic victory accompanying every missive that gets sent. (Lo and behold the respondent who replies once too often, though, lest such politesse itself prompt a letter of rebuke by return.)
I wrote about this same piece over the summer, but it's intriguing to note onstage the degree to which Irene shares a capacity for self-delusion that Staunton's various musical theatre roles of late (Mrs Lovett, Sally in Follies, Momma Rose) might well understand. Irene's comeuppance strikes to the core even if you know what's coming, and the performer charts even more memorably here the transformation that follows once Irene finds within prison a community unavailable to her when she was at home peering out the window busily passing judgment on others and gently mourning her late mum. It's a tad obvious that Irene, having spoken aloud about the slippery nature of happiness, should end her narrative embracing full-on that very word. But for all the blighted lives on view, this evening, like the others in the series, induces a happiness all its own: Bennett's portraits of loneliness turn out to love nothing better than company, which is what the theatre, during these times especially, is all about.
Alan Bennett's portraits of loneliness turn out to love nothing better than company
rating
Explore topics
Share this article