Theatre Lockdown Special 4: Little-known Lloyd Webber, prize-winning Shakespeare, and starry David Mamet |

reviews, news & interviews
Theatre Lockdown Special 4: Little-known Lloyd Webber, prize-winning Shakespeare, and starry David Mamet
Theatre Lockdown Special 4: Little-known Lloyd Webber, prize-winning Shakespeare, and starry David Mamet
In an ever-busy week, the Donmar and Finborough join the online bustle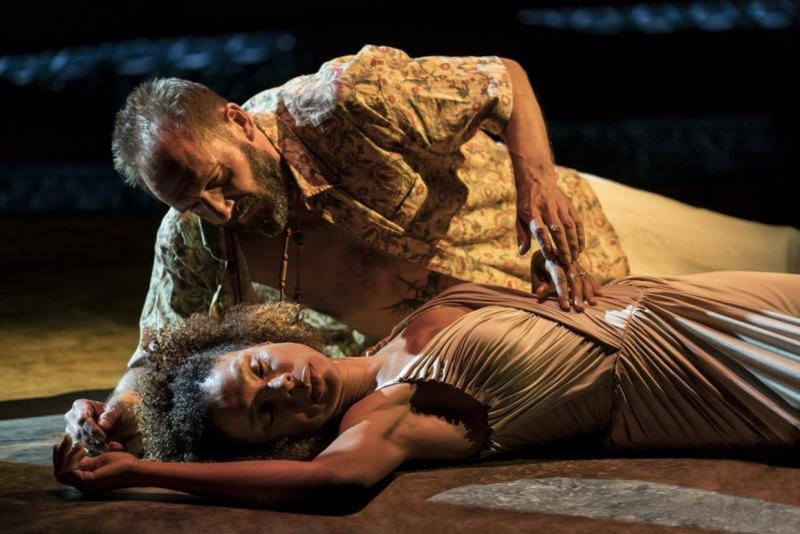 Plaudits: Sophie Okonedo and Ralph Fiennes as Cleopatra and Antony at the National Theatre
Has anyone else noticed how fulltime this streaming thing has become? Those who were of a mind to (and who never slept) could find enough cultural output to satisfy 24/7, especially if one adds to the free offerings that crop up by the week the ongoing back catalogue made available on sites such as Marquee TV or Digital Theatre, and the like.
While those platforms continue to roam freely across productions and even art forms, each week brings with it a fresh supply of intriguing fare. This week's lineup includes curiosities from the very different minds of
Andrew Lloyd Webber
and David Mamet; a Shakespeare epic done up to the max; and the arrival of several
smaller if hardly less seminal
venues into the online sweepstakes. For more on this disparate array of offerings, read on.
Antony and Cleopatra, National Theatre at Home
It's customary in Shakespeare's epic tragedy to have Cleopatra outshine her Antony, just as Juliet often tends to leave Romeo in the dust. But the National's sweeping 2018 account of Antony and Cleopatra is that rare iteration of this beautiful if challenging play to do joint justice to the outsized rulers who give the director Simon Godwin's 3-1/2 hour production its title.
A seasoned master of classical verse, Ralph Fiennes lends Antony a brooding eloquence opposite a lissome, often bitchily funny Cleopatra from a comparative Shakespearean newbie in Sophie Okonedo. Both performers won Evening Standard Theatre Awards for their performances and within an instant you can see why. Airing 7-14 May inclusive.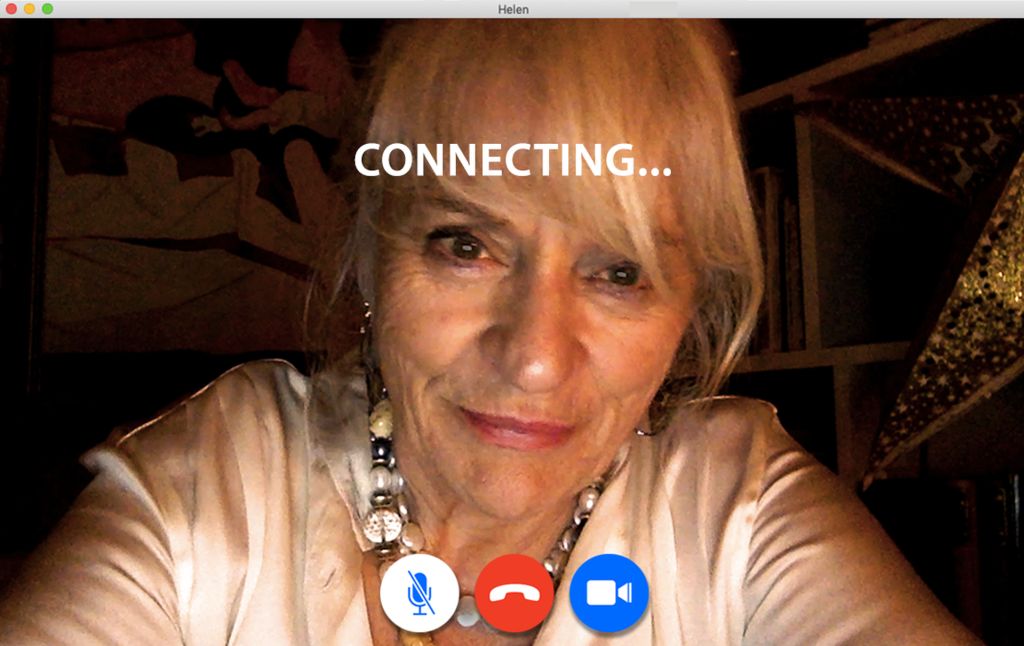 November, various digital channels
This politically themed comedy was deemed minor-league Mamet when it opened on Broadway early in 2008. Here it is again for one night only, directed by the author and boasting a major cast headed by John Malkovich, presumably having recovered from last year's Mamet-penned misfire in the West End, Bitter Wheat, and Mamet semi-regular Patti LuPone, who is everywhere, it seems, these days, for which much joy.
The production kicks off a weekly Stateside sequence of "Spotlight on Plays" to benefit the Actors Fund of America but you'll need to be an insomniac to catch them in the UK, since air time is 1 AM Friday May 8 in Britain (which is 8 pm, i.e. show time, on May 7 back in Manhattan).
By Jeeves, The Shows Must Go On
Andrew Lloyd Webber has been making his seismically successful output available for free every Friday for 48 hours, having so far stuck (mostly) to the big guns, like Joseph, Jesus Christ Superstar, and The Phantom of the Opera, as seen in various iterations.
Now, for 48 hours from May 8 at 7 pm, comes a rare chance to catch up with the composer's lesser-known By Jeeves. Based on the PG Wodehouse characters, this collaboration with Alan Ayckbourn was known simply as Jeeves when it opened (and closed) on the West End in 1975; it later was retooled for London and, then, Broadway, where it opened not long after 9/11 under the title By Jeeves, directed by Ayckbourn: a run that went on to prompt an entertaining memoir from co-star Martin Jarvis, who played the eponymous butler. Here's one for Lloyd Webber completists and connoisseurs alike.
Midnight Your Time, Donmar Online
Diana Quick (pictured above, screengrab c. Thomas Bailey) played the retired Islington lawyer, Judy, at the Edinburgh Festival in 2011, and here Adam Brace's solo play is again, this time as the first online premiere from the Donmar Warehouse. The director now, as then, is Michael Longhurst, who in the 9 years since this collaboration has gone on to direct extensively across the London and New York scene and had the Broadway transfer of Caroline, or Change all set to happen until Covid-19 struck. (That production is promised instead for the coming New York season.)
Quick, meanwhile, remains known to many as Julia Flyte from Brideshead Revisited, the iconic TV series that aired 40 years ago next year: how time does fly! Brace's play takes what was a then-prophetic look at the notion of digital discourse, telling of a mother's weekly communication via webcam with a daughter in Palestine. The production will air from May 13 at 7 30 pm for 7 days.
It Is Easy To Be Dead, Finborough Theatre online
While big guns like the National, the Globe and the RSC trawl their extant repertoire, spare a thought for the small but crucial Finborough Theatre. The enterprising 50-seater in Earls Court is streaming through July 7 their 2016 play, It Is Easy To Be Dead, that relates the too-brief life of Charles Hamilton Sorley, the Scottish World War 1 poet who died from a sniper's bullet in 1915 at the age of 20. Alexander Knox (pictured right, photo c. Scott Rylander) received one of 7 Offie, or offwestend.com, nominations for his portrayal of this contemporary of Rupert Brooke and Wilfred Owen.
The play's author, Neil McPherson, also happens to run the Finborough, which had a real hit with this production at the time: it transferred to the Trafalgar, toured Scotland, and was nominated for an Olivier Award for Outstanding Achievement in an Affiliate Theatre. On the occasion this year of the theatre's 40th anniversary, here's a chance to make a donation while you watch, since social distancing in a playhouse of this size would, if required, leave most of the audence on the street.
Adam Brace's play from 2011 takes what was a then-prophetic look at the notion of digital communication
Share this article