Louise Bourgeois: The Woven Child, Hayward Gallery review - the wife, the mistress, the daughter and the art that came out of it |

reviews, news & interviews
Louise Bourgeois: The Woven Child, Hayward Gallery review - the wife, the mistress, the daughter and the art that came out of it
Louise Bourgeois: The Woven Child, Hayward Gallery review - the wife, the mistress, the daughter and the art that came out of it
Reclaiming the past through old clothes and other memorabilia
Saturday, 12 February 2022
Spider, 1997 by Louise Bourgeois
Louise Bourgeois didn't throw anything away and, during the last 20 years of her life, she used her own and her mother's old clothes to create theatrical tableaux which revisit painful childhood memories. "These garments have a history," she explained. "They have touched my body and they hold memories of people and places. They are chapters from the story of my life."
Cell XXV (The View of the World of the Jealous Wife), 2001 (pictured below, right) is like a scene from an Ibsen play with dresses standing in for people. Three female characters are trapped inside a wire cage, caught in the emotional hell of a love triangle. A stand off between a turquoise cocktail dress and a white cotton frock is witnessed by a pale blue blouse hovering overhead like a puffy cloud.
The man of the house is present via a visual joke. Suspended above two marble balls, the frock stands like an erection, while sizzling jealousy infuses the scene. Cell XXV is based on childhood recollections; under the nose of his wife, the artist's father conducted a ten-year affair with the English girl who lived en famille as tutor to Louise and her brother. "I was betrayed not only by my father, dammit, but by her too," Bourgeois told me. "Competition with the mother is one thing, but competition with a chosen favourite is unthinkable, intolerable… I'm sorry to get so excited about it," she added, "but I still react to it."
In Couple IV (pictured bottom of page, detail) she got her revenge on the copulating pair by amputating their heads, hands and feet and stitching the black fabric bodies together in a misshapen lump of lust. As if crippled by the relationship, the woman has a prosthetic leg attached to her bloated body. As a final insult, Bourgeois put the lovers on display in a vitrine, as if they were specimens – of depravity.
Those reactions have created some of the most memorable sculptures of the 20th and 21st centuries. You may remember Maman, 1999, the huge steel spider that attracted so much attention at the opening of Tate Modern. Another giant arachnid now dominates the Hayward's upstairs gallery (main picture). She straddles her domain – a cage adorned with fragments of antique tapestries and furnished with a solitary chair. This imposing creature pays tribute to the artist's mother who was a tapestry restorer and weaver.
Despite their fearsome reputation, Bourgeois saw spiders in a positive light, as metaphors for childbirth and human creativity. A witty set of prints shows spider legs growing like extended dreadlocks from startled heads or being worn like grass skirts round the necks of pregnant women. She also saw spiders as restorers who, like her mother, patiently spin, weave and repair.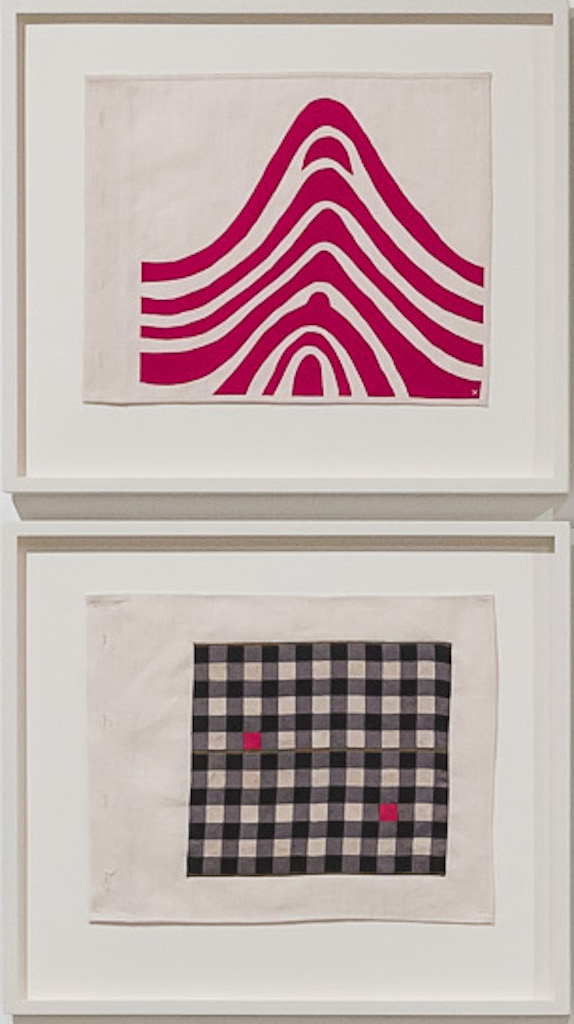 The Good Mother, 2003, shows a female figure spooling out thread from her nipples to a set of bobbins, like a spider spinning gossamer. More often in her work, though, the transfer of energy goes the other way. In Respite, 1992, features a heavy sack – part limb, part internal organ – hanging from a spool stand replete with bobbins. The sack is pierced by needles threaded with yarn from the reels. To my eyes it looks as if the organ is being bled dry, but Bourgeois saw the threads as a life support system, providers of nourishment and dignity.
She is brilliant at creating physical equivalents of emotional states. Spiralling Woman, 2003, dangles from the ceiling like a corpse twirling in the wind. She is so wound up that her whole upper body has spiralled in on itself like a taut spring. If she were to unwind, the poor woman would probably unravel altogether.
Bourgeois drew parallels between her mother's restoration work and her own processes of cutting, ripping, sewing, joining and collaging. If repairing tapestries gave her mother a degree of equilibrium, making sculptures enabled the artist to confront her traumatic past.
Ode a la Bièvre, 2007, even suggests reconciliation. This sublime series of prints is dedicated to the river that flowed through the garden of her childhood home in Choisy-le-Roi, outside Paris. Abstracted landscapes and repetitive patterns, sometimes annotated with the days of the week and months of the year, evoke time passing calmly amid the soothing rituals of daily life.
There's humour, too. The vibrant patterns of Ode to Forgetting, 2004 (pictured above left, detail) are stitched together from snippets of old scarves, hankies, napkins and the like into a joyous celebration of life. One panel reads "I had a flashback of something that never existed", a comment on the unreliability of memory that cheerfully lobs a spanner into the works of the artist's own project.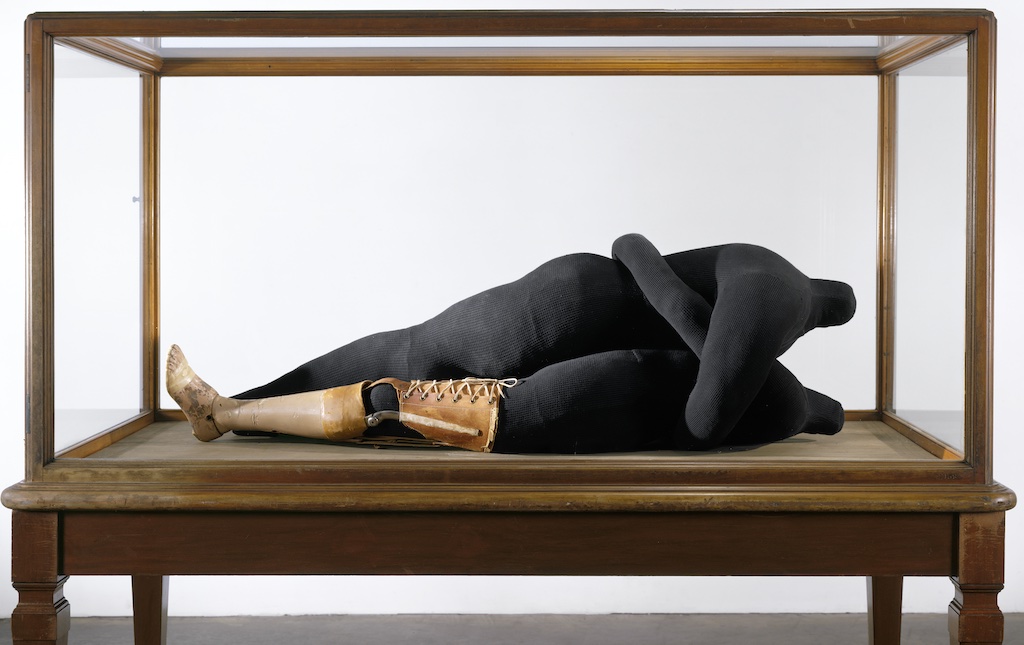 Bourgeois' art is far more than one woman's efforts to come to terms with a fraught childhood. Having married, moved to New York and had children of her own, she was able to address the paradoxes, absurdities, joys and humiliations of being a woman. She died in 2010 aged 98, leaving behind a vast array of work that is like a theatre of the mind, an embodiment of the humour, love, cruelty, compassion and despair that people are capable of.
Bourgeois is brilliant at creating physical equivalents of emotional states
rating
Explore topics
Share this article