BBC Proms 2022 preview - big is beautiful again |

reviews, news & interviews
BBC Proms 2022 preview - big is beautiful again
BBC Proms 2022 preview - big is beautiful again
Our classical music writers choose from the large-scale Royal Albert Hall Proms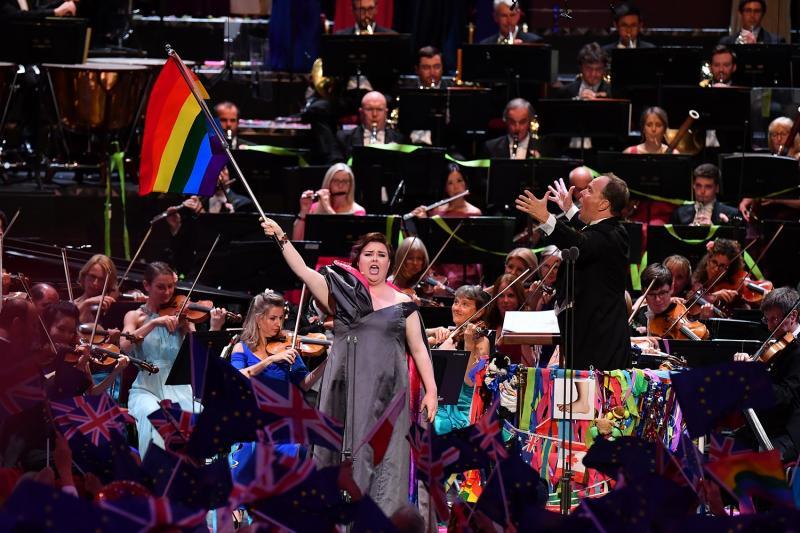 Mezzo Jamie Barton, this year singing Elgar's Angel in 'The Dream of Gerontius', at the 2019 Last Night of the Proms with Sakari Oramo and the BBC Symphony Orchestra
Remember how, back in the summer of 2020, we all wondered if large-scale symphonies would be back in the repertoire any time soon? I pessimistically predicted a decade of slow orchestral reconstruction.
Yet right at the beginning of the 2021-2 season, the Philharmonia kicked off with two Strauss blockbusters. The Proms, having made last-minute readjustments to the 2021 programme, had inserted Sibelius's Second Symphony into a magnificent first night from the BBC Symphony Orchestra under Dalia Stasevska. But only this year are the great visiting orchestras back - and how.
You may question whether the touring schedule is ever going to change now: the responsibility of flying less seems quickly forgotten. Yet orchestras can take the train within Europe – and I mean Europe, not just the EU, though the complications and expenses post-Brexit disastrously remain. Anyway, this is the summer to celebrate not so much a welter of novelties – though Proms Director David Pickard has programmed more widely than the begrudgers want to admit – as the lustre of some of the world's great orchestras under the most exciting conductors.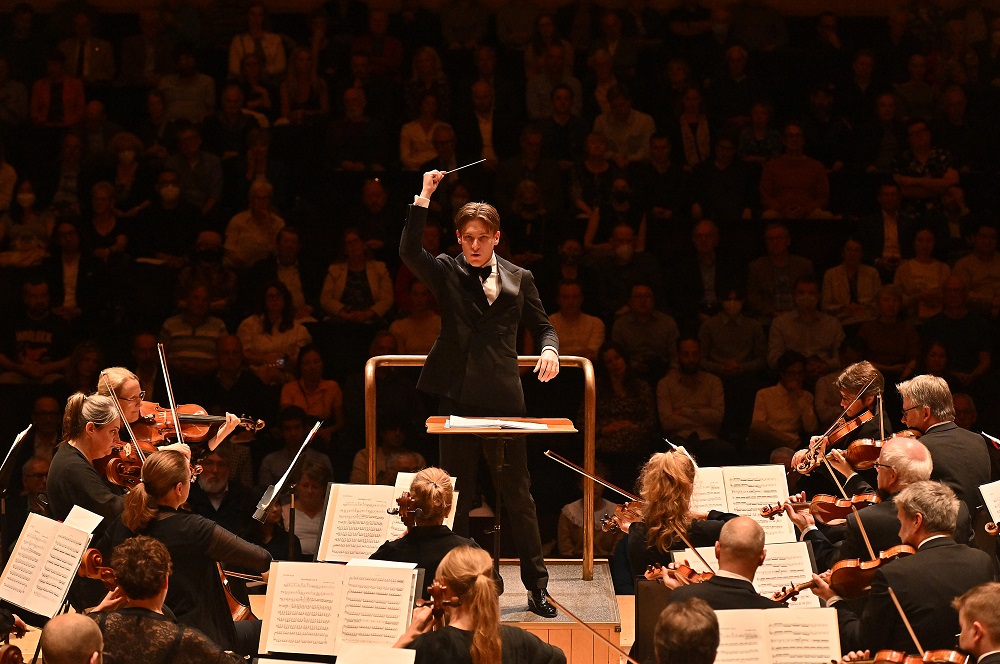 That's'why I've played relatively safe and gone for two spectaculars which should make us see stars. On 12 August the Oslo Philharmonic and its galvanizing young principal conductor Klaus Mäkelä return, not so long after their hardly packed-out Barbican triumph (pictured above by Mark Allan), and kick off with Tapiola, a dark masterpiece by Makela's compatriot Sibelius which we already know, from the stupendous Decca set of symphonies plus, they interpret to terrifying perfection. Yuja Wang should make Liszt's bog-standard First Piano Concerto rather more special than usual, and I look forward to hearing Mäkelä and the Norwegians let rip in Strauss's Ein Heldenleben – a work fit for youthful exuberance and mock-heroic exaggeration. The Berlin Philharmonic's inspirational conductor supreme, Kirill Petrenko, is what Mäkelä seems already destined to become. His Mahler Seven with the Bavarian State (Opera) Orchestra at the Barbican proved a radical rethink of this fascinating hybrid as a kind of dance-symphony so the Berlin version on 3 September should be even more fascinating.
I'm handing over to some of my colleagues now for their choices, though since she's Covid-stricken, Alexandra Coghlan valiantly gave us simply the Proms in question: John Wilson on Saturday conducting his stupendous super-orchestra the Sinfonia of London in an all-British programme which Richard Bratby details in his choice below – I'm personally delighted that it includes top player Adam Walker in Huw Watkin's Flute Concerto and culminates in Elgar's 'Enigma' Variations; and more Elgar, The Dream of Gerontius, on 31 August – a masterpiece which benefits from the hallowing of the Albert Hall; Edward Gardner conducts his London Philharmonic Orchestra with Allan Clayton as a Gerontius so many of us have been waiting for and out-and-proud Jamie Barton as the Angel.
Crucial notes before I go: it's still only £6 to stand in the Arena (best acoustics in a tricky hall) or Gallery - you can queue for these (get there early for the more star-studded events) or book up to two tickets online on the day. And though the choices here happen to be from the big Royal Albert Hall events, the venues range widely and regionally for 84 Proms in all David Nice
You can try and overthink these things, but why make this difficult? John Wilson's handpicked super-orchestra is quite simply the most exciting thing currently happening on the British orchestral scene. You already know that anything they play - however familiar - is going to sound more vivid, more meaningful and more thrillingly alive than ever when it's played by Wilson and the Sinfonia of London (16 July). Walton's Partita, Huw Watkins's Flute Concerto...this is mouthwatering stuff, and if you're one of the indomitable souls still holding out for a major Bax revival, Wilson is probably your last (and certainly your best) hope.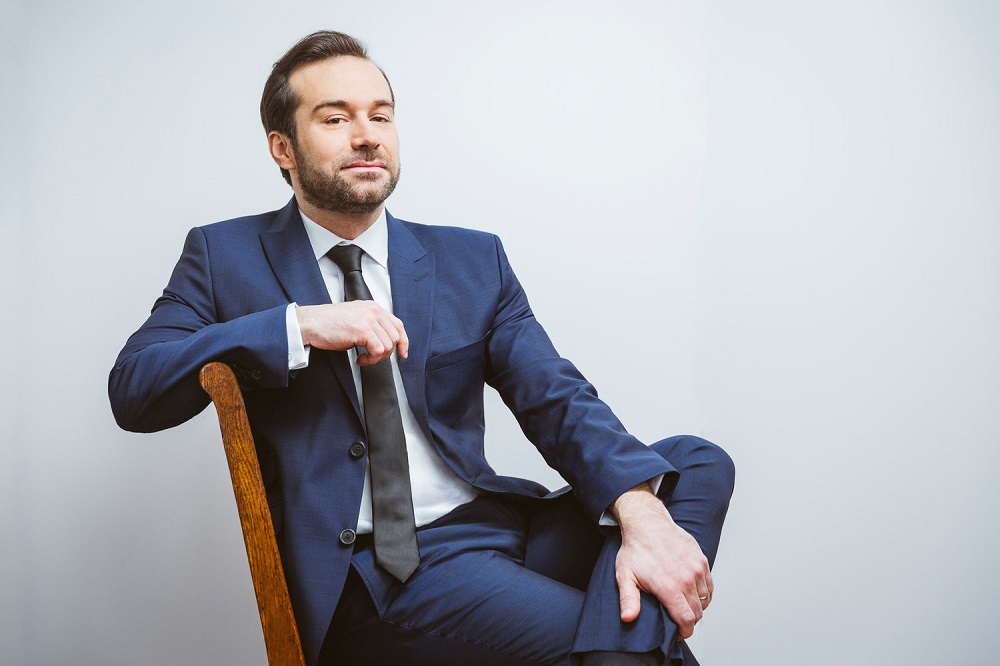 "There are too many composer anniversaries" proclaim the bores, to which - as an unashamed latter-day disciple of César Franck - I'm inclined to mutter that chance would be a fine thing. It's the bicentenary of everyone's favourite Famous Belgian and while we haven't exactly been chin-deep in performances of Les Éolides or the Symphonic Variations, Fabien Gabel (pictured above by Stephane Bourgeois), conducting the BBC Symphony Orchestra on 25 August, is precisely the maestro we need to put Franck's rip-roaring gothic thriller of a Symphony in D minor right back where it belongs: namely, raising the roof of a packed and cheering Royal Albert Hall. Aut César aut nihil! Richard Bratby
A James MacMillan premiere (his Viola Concerto) is always an event, and Lawrence Power is an impressive advocate for anything viola-wise. Juanjo Mena has made a speciality of Bruckner's Sixth Symphony, and recently recorded it with these forces. Live with the BBC Philharmonic on 18 July, it promises to be very special.
More viola-playing to the fore, and another superb soloist, Tabea Zimmermann, in Schnittke's Viola Concerto on 4 September. Schnittke is the perfect Proms composer, but little of his music has been performed there in recent years. Shostakovich's Tenth Symphony should play to Kirill Petrenko's considerable strengths, and give a good indication of how his relationship with the Berlin Philharmonic is developing (pictured below by Chris Christodoulou at the 2018 Proms) . Gavin Dixon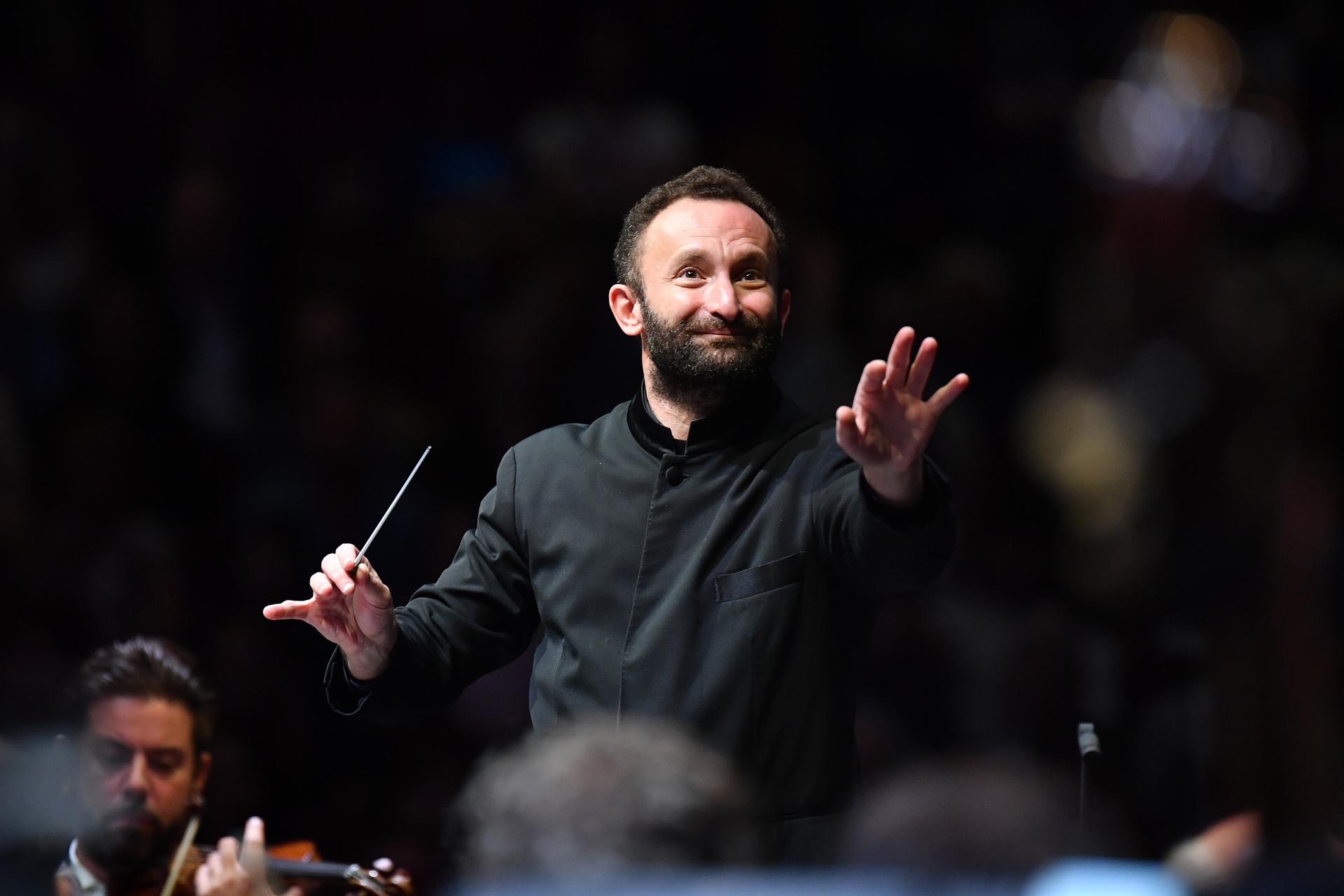 Marin Alsop's Prom with the Vienna Radio Symphony Orchestra on 13 August offers a chance to hear Benjamin Grosvenor, consistently one of the most inspiring of today's younger pianists (he's 30), in Prokofiev's scintillating Third Piano Concerto. Alsop (pictured below by Chris Christodoulou with the BBC Symphony Orchestra at the 2015 Last Night of the Proms) also conducts two works that should suit her and her Vienna orchestra superbly, Dvořák's irresistible Symphony No. 7 and the suite from the complex, driven ballet score The Miraculous Mandarin by Bartók, and in between there's the UK premiere of the Viennese composer Hannah Eisendle's Heliosis.
Paradoxically, the Royal Albert Hall is at its best either in huge-scale choral works or in performances by a single musician, one who can shrink the space as if pulling the audience towards him or her. Among the latter, Sir András Schiff's Bach recitals at the Proms have been tremendous highlights in recentish years; this time he is back to perform the grand trilogy of Beethoven's last three sonatas, Opp.109, 110 and 111 (4 September). Jessica Duchen
I am looking forward to reviewing Prom 6 on 19 July, where Andrew Davis takes over from Omer Meir Wellber to conduct the BBC Philharmonic in the Fourth Symphonies of Tippett and Vaughan Williams. These two major symphonic statements in juxtaposition should throw up some interesting points of comparison between such different composers. It's a while since I've heard the BBC Phil, so I'm hoping for an interesting evening. Bernard Hughes
There are very few Proms I would want to hear all of, but I do want to hear Julian Anderson's Second Symphony on 5 August from Semyon Bychkov and the BBC Symphony Orchestra, and as I love Rachmaninov's Symphonic Dances and usually enjoy Martinů (his Concerto for Two Pianos with the Labèque sisters is in the same programme), I'd go for that.
One concert that looks like undiluted inspiration for me is a typically interesting programme from Thomas Dausgaard and the BBC Scottish Symphony Orchestra on 18 August: Sibelius Seven, perhaps his greatest work, and Nielsen's today somewhat neglected Fourth, "The Inextinguishable", with Beethoven's Fourth Piano Concerto, one of the most beautiful of all concertos, in between. Stephen Walsh
Only this year are the great visiting orchestras back - and how
Explore topics
Share this article