Classical CDs: Solo harp, solo trumpet and two discs of orchestral jazz |

reviews, news & interviews
Classical CDs: Solo harp, solo trumpet and two discs of orchestral jazz
Classical CDs: Solo harp, solo trumpet and two discs of orchestral jazz
Music with a Czech connection, plus an Israeli bassist and a Norwegian trumpeter
Jana Boušková on home turf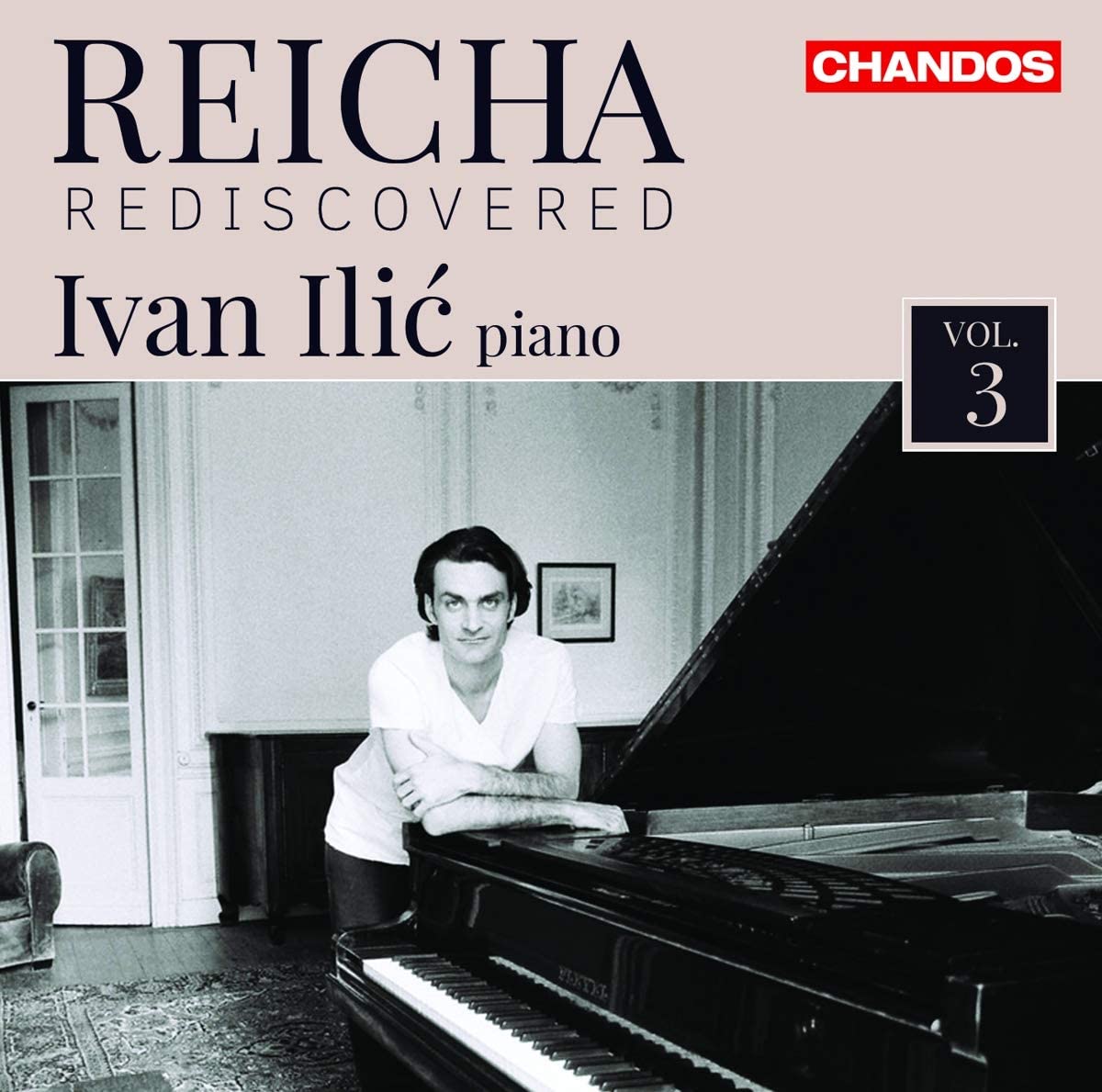 Reicha Rediscovered, Volume 3 Ivan Ilić (piano) (Chandos)
Antoine Reicha's L'Arte de varier tantalises before you've heard a note; the composer's Opus 57, its theme followed by 57 variations. Reicha was an exact contemporary of Beethoven and reportedly the two composers discussed their approaches to variation form. Reicha's Op. 36 set of fugues had ruffled feathers upon their publication in 1804, and this large-scale set of variations on a simple F major theme is similarly intriguing. All but eight of the variations share the theme's key signature, the theme usually instantly recognisable. Reicha later described variety as "the soul of music", a statement borne out by what we hear here, the little theme approached and transformed in a dizzying range of ways. We get elegance, austerity, charm and virtuosity. Bach, Haydn, Mozart and Beethoven are audible influences, with some sections shooting off in unexpected directions. But the theme is almost always recognisable, making this huge work (almost 87 minutes in Ivan Ilić's performance) remarkably easy to get one's head around.
Listing the quirky features of each variation would take more words than I've got space for. You could single out the obsessive, repeated single note accompanying figure in Variation 22, or what sounds like a duet between soprano and bass voices in Variation 27. A pithy funeral march crops up halfway through, immediately followed by a skittish romp. At moments where the theme is preserved more or less intact, Reicha demonstrates how changing the accompaniment only slightly can completely change its character. There's a tiny, immaculately wrought fugue just before the fast final variation, the piece closing with a curt F minor chord. Extraordinary stuff. Ivan Ilić's enthusiasm is infectious, alert to each variation's distinct personality, and you sense him grinning in the more flamboyant moments. Admire, too, the fact that Chandos have squeezed the piece onto a single CD with no discernible loss of quality; you need to absorb this work in a single sitting.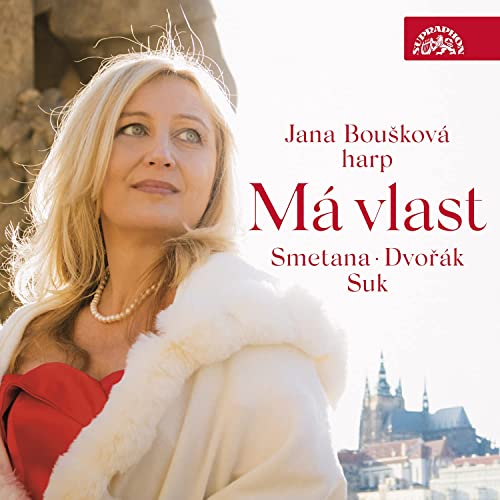 Jana Boušková: Má vlast – music by Smetana, Dvořák and Suk (Supraphon)
Release an anthology of solo harp music and you're going to need transcriptions. That harpist Jana Boušková's own arrangements of Czech music exist at all is down to Covid, lockdown giving her free time to focus on making transcriptions. One of which was an update of fantasies on Smetana's Vltava and Vyšehrad from Ma Vlast made by the 19th century harpist Hanuš Trneček. Trneček's editions were abridged; Boušková restores the missing sections. Three extracts from Ma Vlast are on this disc. Vyšehrad is spectacular, Boušková's desire to prove "that the harp can sound like a whole orchestra" vindicated. It's not a simple matter of adapting piano transcriptions, Boušková hinting at how difficult it was to make her editions sound idiomatic. Vltava's aqueous opening flurries are terrific on harp, played with a rhythmic flexibility that would be near-impossible with a full orchestra. And how well Šárka sounds here, Boušková's playing taut, dramatic and alert.
She demonstrates that the slow movement of Dvořák 9 can work without a cor anglais, the Rudolfinum's resonant acoustic bathing the music in a sunlit glow. Boušková's transcription of Dvořák's Czech Suite is marvellous, a wealth of detail emerging which we don't always hear in orchestral performances. Josef Suk's delectable Summer Impressions completes the recital. The quirky phrase lengths in "Children's Play" look ahead to Janáček, and "Evening Mood" has a glorious, bittersweet wooziness. Enchanting stuff, magnificently played.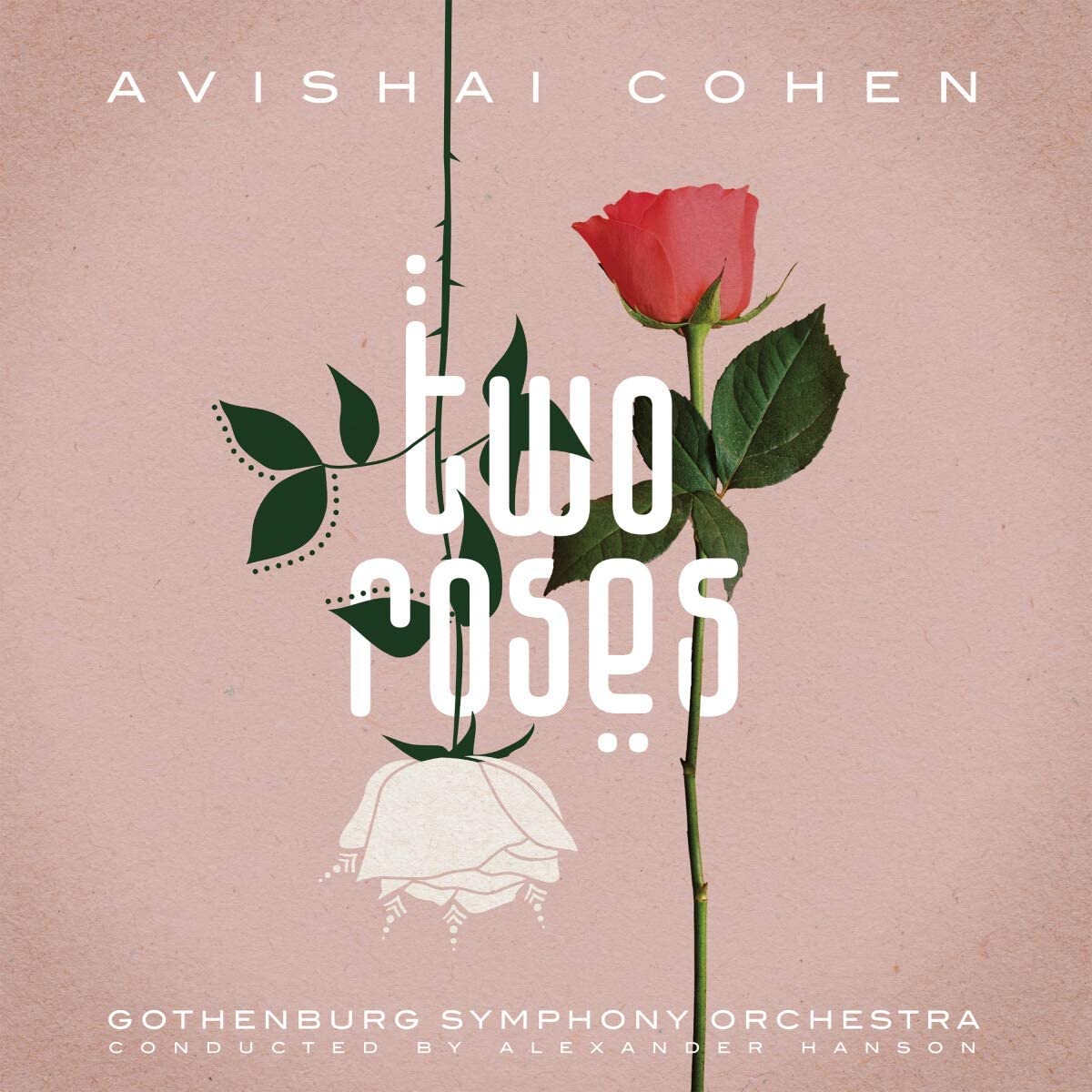 Avishai Cohen: Two Roses Avishai Cohen (vocals, bass, synthesizer), Gothenburg Symphony Orchestra/Alexander Hanson (Naïve)
Pairing a small ensemble with a full orchestra is a risky business. There's the problem of balance, for starters, and the risk that orchestral forces will overwhelm in the wrong way. Israeli bassist and composer Avishai Cohen's Two Roses pulls the trick off handsomely, Cohen's jazz trio perfectly partnered by Alexander Hanson's Gothenburg Symphony Orchestra. Cohen rightly acknowledges the assistance received from a team of arrangers and orchestrators, and it's to their credit that the album coheres so well. I was hooked within a few minutes of the opener, "Almah Sleeping", the fruity orchestration guaranteed to please anyone who's enjoyed Scott Walker's late 60s output. Cohen's multi-tracked vocals appear in several tracks. Most striking is the title track, Cohen and arranger Robert Sadin creating something which sounds like a homage to Michel Legrand, with superb support from pianist Elchin Shirinov and drummer Mark Giuliana.
The transitions are nicely judged; hear how the full orchestra imperceptibly vanishes halfway through "Song for My Brother", leaving the trio centre stage. Cohen's nimble bass playing is impressive throughout. Traditional Ladino songs like "Puncha Puncha" and "Moreno" gleam in these arrangements, and a concise "Arab Medley" segues from widescreen orchestra to fleet-footed contemporary jazz. If I've not convinced you, buy this recording for the tunes. Cohen's own numbers are compelling, a personal favourite being the extended "Emotional Storm", its bigness, its emotional generosity typical of the album. It's available as a CD or download, but sounds better still on double vinyl with a pair of bonus tracks thrown in. If you need further convincing, book a ticket to hear Cohen's trio performing at the Barbican in November as part of this year's EFG London Jazz Festival.
Magical Memories for Trumpet and Organ Tine Thing Helseth & Kåre Nordstoga (Lawo Classics)
This disc's bright pink design and slightly naff title are misleading. I'm a bit of an organphobe, so was beguiled at how effectively Norwegian trumpeter Tine Thing Helseth and organist Kåre Nordstoga blend together. As with the Avishai Cohen album, the engineering helps hugely, Nordstoga's Oslo Cathedral organ never overpowering Helseth's warm, expressive playing. What makes this such a pleasing recording is its simplicity. Helseth writes of the album's melodies being "like a thread… there is nothing as difficult to play as a really simple melody." How true. Phrasing, intonation and breath control are impressive but always serve the music, Helseth and Nordstoga especially impressive in the vocal transcriptions.
Grieg's "Ved Rondane" and "Solveig's Lullaby" are irresistible, and there's a selection of lesser-known numbers. Per-Erik Moraeus, Henning Sommerro and Leif Stand were all new to me, each transcription leaving me wanting more, and there's an affecting, poignant Elegy for Trumpet and Organ by the Norwegian composer Øistein Sommerfeldt. Instrumental pieces by Telemann and Jeremiah Clarke sparkle, the disc ending with a vibrant snatch of Purcell. Highly enjoyable, and superbly engineered. More, please.
Freedom Over Everything Vince Mendosa and the Czech National Symphony Orchestra (Modern Recordings)
Vince Mendoza, with his 34 Grammy nominations and six wins, might be the supreme alchemist of seamless stylistic transition. His way of shifting context from Copland-ish orchestral grandeur to paring things down and shining the light, say, on a strong individual jazz voice is masterful. In his hands, the evocation of very different worlds doesn't normally faze the listener. In Freedom Over Everything, he has found it impossible not to let the outside world in: "The temperature of America was shifting, and the music was a mostly emotional reaction to that." Just as was the case last year with Maria Schneider's much-lauded Data Lords, there is a clear and overt wish to portray all-too obvious breakdowns in societal cohesion with more discontinuity and even anger. Mendoza's new, five-movement Concerto for Orchestra, the main work on this new album certainly tries to remember a calmer world, but the level of restlessness has palpably increased. Mendoza does a lot with the repetition of nagging and short idées fixes.
The press material, however, has a tendency to let the messaging go into overdrive. Freedom Over Everything is claimed to be a "revelatory and politically charged album". Much is made of the presence on the album of Philadelphia rapper Black Thought. The surprise, then, is quite how short Black Thought's appearance on the album actually is: by my watch, just 61 seconds. He raps his way through six four-line stanzas in a fleeting episode within the last movement of the Concerto and we're straight back to Mendoza's lush and opulent orchestral writing. That jolt into a different world and back out again might just be one transition too far – even for Mendoza. There are two other works. "To the Edge of Longing '', sung by Julia Bullock, is in clear contrast to the unease of the Concerto. This is a languorous orchestral setting of Leonard Cottrell's translation of the Rilke poem "God Speaks to Each of Us", with the poem curiously decapitated of its first stanza. It is a vehicle for Bullock's soprano voice to float, and then float higher. There is also "New York Stories", a Concertino for trumpet and orchestra commissioned for and efficiently (rather than luminously) played by Jan Hasenöhrl, the founder of the Czech National Symphony Orchestra. To sum up, this is a curious amalgamation of some very disparate parts. Albums like Epiphany (1999) and Life on Earth (2010) show off Mendoza's magical craft better. Review by Sebastian Scotney
'Evening Mood' has a glorious, bittersweet wooziness
Explore topics
Share this article