Ian Bostridge, Antonio Pappano, Wigmore Hall |

reviews, news & interviews
Ian Bostridge, Antonio Pappano, Wigmore Hall
Ian Bostridge, Antonio Pappano, Wigmore Hall
Schubert's Schwanengesang sung with meticulous elegance and dramatic integrity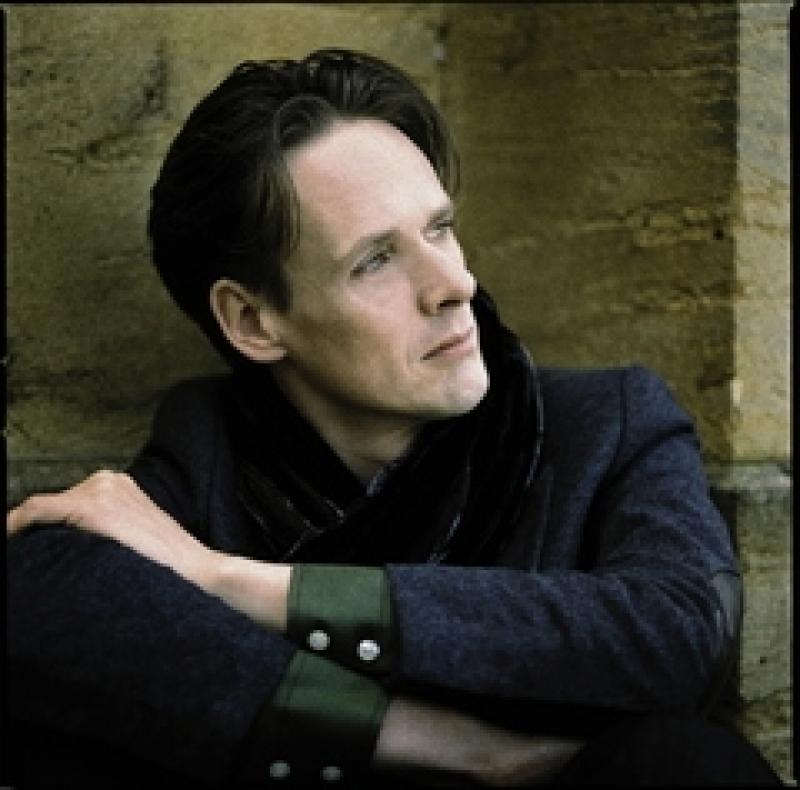 Bostridge: fastidious in his attention to expressive detail
Ian Bostridge is one of those artists – Andreas Scholl is another – whose technique is so suited to the recording studio, his recordings so ubiquitously loved and lived-with, that the opportunity to see him perform live has become one of conflict.
Suffering from the same malaise as successful pop artists, concert performances inevitably become processed by over-exposed ears as acts of mimicry; studied verisimilitude to a recorded original jostles for validity alongside live creative re-imagining.
Last night's performance of Schubert's late songs – the programme released on CD by Bostridge and Antonio Pappano last year – saw this battle played out for the favour of an adoring capacity crowd. Cracks and breaks there were, even some bizarre straining in the lower register, but the honesty and terrifyingly committed vulnerability on show was, on balance, more than compensation for the loss of studio sheen.
A soldier sleeps among his comrades, dreaming of his beloved; a man stands transfixed outside the house that once belonged to his love; a would-be lover calls to a fishermaiden, urging her to come ashore to his arms. Schubert's Schwanengesang is not a song cycle in any conventional sense, rather a set of variations on an emotional theme. More reflective than Die schöne Müllerin, less starkly monochrome than Winterreise, it's a work well suited to Bostridge's particular expressive talents.

With Covent Garden's music director Antonio Pappano moonlighting at the piano, he negotiated his way along the delicate paths of Schubert's late songs with the meticulous elegance that has become his trademark. Restrained, inward, but never unemotional, Bostridge is one of the most generous of musical interpreters. In a contest between vocal beauty and dramatic expression, he will consistently opt for the latter, ego set aside for the greater good of the music itself.

It's a brave approach, and one that paid off particularly in Schubert's more histrionic atmosphere pieces. His rendition of "Der Doppelgänger" – Heine's chilling vision of a man contemplating his own helpless enslavement to memory – was uncomfortable in exactly the right way, raw and daringly edgy of tone. His ability to invest a consonant with emotion is second to none, and even tuning – so often treated in rustic fashion as a binary of correct/incorrect – becomes in his hands a far broader spectrum, exploiting the emotive and harmonic power of manipulating pitch to the extreme ends of its in-tune range, drawing attention to Schubert's own harmonic experimentation.

Yet Bostridge's attention to detail can also work against him, as was evident in the many briskly jaunty numbers within the cycle. Such is his desire to convey the nuances of text and musical intention that – as with Bryn Terfel – you occasionally lose the over-arching line of a phrase. Combined with some rather bulging moments of vocal production, the effect can at times becomes a little too emphatic, a little too studiously micro-managed. It also has impact on broader interpretational gestures. The subversion and irony present in so many of the poems and their musical settings (much stressed in Richard Stokes' excellent programme notes, which urged us to reconsider traditional interpretations of classics such as "Ständchen" and "Das Fischermädchen") didn't quite translate in performance, caught behind the filter of Bostridge's earnest sincerity.

Others have praised Pappano's accompaniment unreservedly, but while his sympathy and musical partnership with Bostridge was evident, I couldn't help feeling that his technique was hindering him from fully realising his understanding of the music. His use of the sustaining pedal in particular seemed bizarrely indiscriminate, masking the clarity of Schubert's dense piano writing, and jangling in its broad-brushstrokes approach with Bostridge's fastidious attention to detail.

There are faults to be found, particularly under the glare of the concert hall lights, but it's hard to shake the gut sense that, sitting in a Bostridge recital, you are listening to Lieder as they ought to be sung. Others may possess a greater range or greater vocal power, but for musical understanding Bostridge is still unsurpassed.


Bostridge and Pappano repeat their performance at the Wigmore on 31 May. Book tickets here
Find Ian Bostridge CDs on Amazon
Share this article