Maurizio Pollini, Royal Festival Hall |

reviews, news & interviews
Maurizio Pollini, Royal Festival Hall
Maurizio Pollini, Royal Festival Hall
Bach at his dullest and dumbest
Saturday, 29 January 2011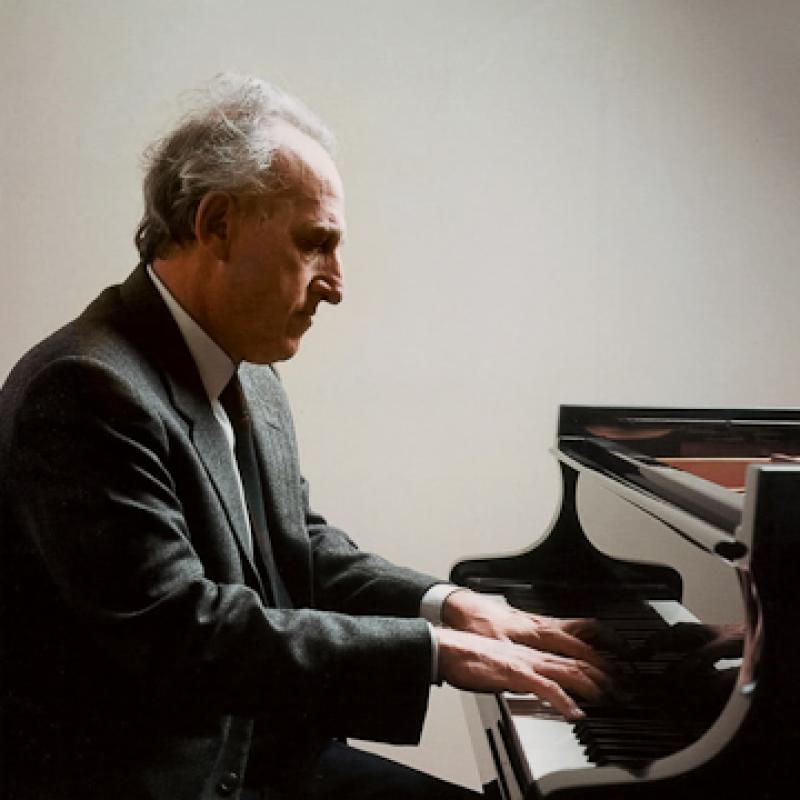 Maurizio Pollini sucks Bach dry
Take one venerated living pianist and one venerated epic of the piano canon and what do you get? Two and a half hours of the most inert pianism imaginable.
That there was a human with a pulse performing the first book of Bach's The Well-Tempered Clavier was only confirmed about half an hour in. A flicker of emotion, variety, suppleness, reared its head in the E-flat prelude. Character attempted to creep into proceedings briefly in the Fugue in E major. Any flashes of communication, generosity, warmth, rhythmic lightness or dynamic expression that one encountered were but minor mutinies, quickly suppressed. Pollini soulless vision of the work was nothing if not dogged.
Exceptions to this could be found in the faster preludes, where a terror would seize him. But whenever it did, whenever his still pretty dexterous fingers seemed almost to be breaking free of the jackboot of his mind, a harsh muzzling would follow. Hosni Mubarak has nothing on last night's reign of terror at the Royal Festival Hall.
The musical fascism was hardly surprising. It's how Pollini has always been. I remember now why I'd binned so many of his CDs. But I thought he might have mellowed with age. His last concert had been brilliantly messy. I'd hoped that a Romantic fervour had taken hold. But it hadn't. Last night's performance was idiosyncratic only in its slavish devotion to the baldest of urtexts.
We know that The Well-Tempered Clavier is a collection of studies. The subheading announces it: "For the Use and Profit of the Musical Youth Desirous of Learning as well as for the Pastime of Those Already Skilled in this Study". We know that there is no mention here of presenting these exercises for public performance. But if the purpose of Pollini's recital was to show just how un-entertaining it could be, why perform in a theatrical setting? In fact why perform at all?
And why perform a work in front of an audience if you aren't willing to employ any style that might open up the mysteries of the work and engage that audience? A Romantic stamp was rejected. As was a Baroque one. Every offer of ornamentation was turned down. Every suggestion to dance was refused. Every proposal to sing was met with a shallow bark.
As always with Pollini, one imagined that polemics were driving this interpretation, in particular a teleological desire to find the 20th century in the 18th. He appeared to be re-imagining the works in the light of Stockhausen's anarchic moment form, whereby independent events become king. At least that was my way to explain his maddening inability to join up basic musical phrases or to let dance patterns frolic. A less charitable explanation would have put it down to a poor night's work.
The indefensible ponderousness of some of the preludes and fugues suggested as much. Pollini (score always at the end of his nose) bashed out subjects like a blind man at a typewriter. Several cadences were messily resolved. Most of the fugues were delivered untangled. Everything was overpedalled. Even a Modernist defence of his approach didn't stack up. The articulation was too poor. Most of the fugues might as well have been for one voice rather than three, four or five, so smudged was the counterpoint. And worst of all was the omission of an entire musical tradition: the dance. Where was it?
Most musicians loosen up as they grow older. Pollini seems to have lost none of his desire to control, despite having far less ability to exert that control. It's a way of playing that I had thought had been consigned to history, with the lame 20th-century polemics of authenticity and composer fidelity. But Pollini is of the old guard. Compare the quirkiness and generosity of Dudamel's Beethoven's Seven the night before to Pollini's deadening Calvinist subservience to the text. Even Bach would have been embarrassed.
The Pollini Project at the Royal Festival Hall continues with Beethoven's last three piano sonatas on 15 February
Find Maurizio Pollini on Amazon
Every offer of ornamentation was turned down. Every suggestion to dance was refused. Every proposal to sing was met with a shallow bark
Explore topics
Share this article