theartsdesk at the Three Choirs Festival - religion, passion and Nordic fakery |

reviews, news & interviews
theartsdesk at the Three Choirs Festival - religion, passion and Nordic fakery
theartsdesk at the Three Choirs Festival - religion, passion and Nordic fakery
The world's oldest music festival makes a pair of important choral finds
Hereford Cathedral facing west and ready for Dame Ethel
Not to be outdone by the Proms, the 2018 Three Choirs Festival in Hereford burst into action on Saturday with a major choral work, the Mass in D, by music's most famous suffragette, the majestic figure of Dame Ethel Smyth.
Dame Ethel embodies almost everything that makes caring Britain tick this year. The daughter of a major general with military views on women's place in the world, she was in her own sense a militant lesbian who not only got herself arrested with Emmeline Pankhurst but supposedly fell in love with her as well, perhaps a harder achievement.
She was also in love with the much younger Virginia Woolf, who wrote that it was like being caught by a giant crab. She was a close friend (though presumably not lover) of the Empress Eugénie, and it was Eugénie who pushed through the first performance of her Mass in the Albert Hall in 1893.
This creaking tale, told by Longfellow in sub-Hiawathan doggerel, is probably why the piece has been consigned to the well-stocked dustbin of pre-'Enigma' Elgar
The ironies don't end there. The Mass was inspired by and dedicated to another of Smyth's crushes, a certain Pauline Trevelyan, a devout Catholic who seems to have induced some parallel (if temporary) sentiment in her composer lover – I'm pinching here from Peter Avis's entertaining and informative programme note. There is, though, nothing sentimental about the Mass itself. This is a big, hour-long work of real power that makes nonsense of the mildly ludicrous image of its composer as a stately icon of female creative amateurishness. Hearing it straight after John Ireland's tediously conventional cantata, These Things Shall Be, I found it refreshingly original in language and solid in technique, overlong possibly, but intriguingly complex and ambitious, and by no means easy on the Festival Chorus, who performed it heroically under the festival's artistic director, Geraint Bowen.
Smyth had studied in Leipzig and knew Brahms, Tchaikovsky and Grieg, but her Mass seems to owe more than anything – in general treatment, if not style – to the Beethoven of the Choral Symphony and the Missa Solemnis. It alternates ceremonious unison and block chordal writing with intricate excursions into imitative counterpoint, with often surprising and affecting harmonic results. It sectionalises the text along dramatic lines, much like Beethoven, and even emulates him here and there, for instance in the mysterious polyphony of the Crucifixus, the slow, quiet opening of the Sanctus, and the beatific setting of the Benedictus, in her case for women's voices, starting on a highly unexpected seventh chord that somehow typifies her unorthodox way with textbook harmony.
This is a tricky work for an amateur choral society, but it justifies the effort involved, and makes a fine change from the endless Gerontiuses and Elijahs and Creations. Of course Smyth was a competent composer; why would one doubt it? But the Mass shows that she could also master elevated style, just as her opera The Wreckers, which I saw once, proves that she understood the theatre and was no dunce when it came to post-Wagnerian music drama. I can't say this performance was completely on top of the work's difficulties, even with the support of the Philharmonia Orchestra and a solid solo quartet (Eleanor Dennis, Madelaine Shaw, Paul Nilon, Neal Davies). But it was a timely kick in the shin.
The same goes, at least double (both shins), for Elgar's King Olaf, one of the big choral works he composed, also in the 1890s, just before his great breakthrough masterpiece, the Enigma Variations, and which Sir Andrew Davis conducted brilliantly with the same hard-worked Festival Chorus in the cathedral two days later. Smyth, in 1893, was (probably) an agnostic diverted into religion by sexual love. Elgar, in 1896, was a cradle Catholic who, for some reason, decided to set a fake Longfellow saga about a Christian Viking monarch who sets out to convert a sequence of pagan chiefs by the sword and perishes, as Jesus tells us will always happen, by the same means.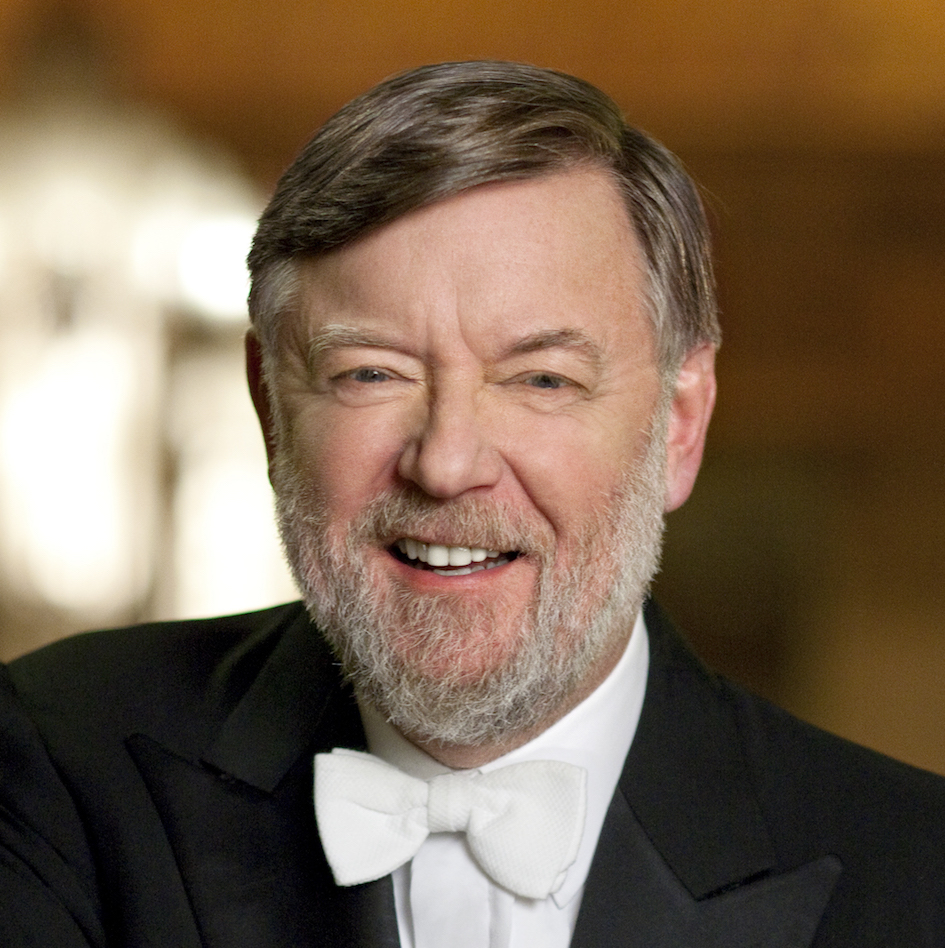 This creaking tale, told by Longfellow in sub-Hiawathan doggerel, is probably why the piece has been consigned to the well-stocked dustbin of pre-Enigma Elgar. Certainly it's not because of the quality of the music, which is consistently superb, finely written for the voices, marvellously orchestrated, and beautifully composed, on a level of métier and inspiration not much below that of the works that made him famous. It's true that the piece is more pictorial than dramatic. Elgar seems to have seen his narrative works as sets of images rather than as plays, the pacing of King Olaf is symphonic, and its form episodic. It would hardly made good theatre. Yet who's grumbling, with music of such energy and vividness, mature in style, and without even the flat patches that mar his next choral work, Caractacus.
Davis (pictured above by Dario Acosta) threw himself into this unknown masterpiece with the assurance of a conductor on top of his game; and he took the singers and orchestra with him. The chorus, frankly, was transformed from the somewhat workaday unit of the Smyth Mass. They sang with excitement and precision, ending with an immaculate account of the work's one well-known movement, the unaccompanied, and therefore challenging, "As torrents in summer". And the solo trio was strong: Andrew Staples especially convincing as the idealistic, overwrought Olaf, but David Shipley and Judith Howarth also excellent as the assorted chiefs and would-be wives whose murderous intentions he manages to thwart until the penultimate chorus.
Not surprisingly, the Philharmonia Orchestra relished Elgar's apparently spontaneous command of that difficult art that some composers never get quite right even after years of experience and study. Maybe Elgar, a quick learner, picked it up playing violin in Three Choirs Festival orchestras. You can learn a lot in far-off cathedrals.
It is a big work of real power that makes nonsense of the image of Smyth as a stately icon of female creative amateurishness
rating
Share this article