Album: Soft Cell - Happiness Not Included |

reviews, news & interviews
Album: Soft Cell - Happiness Not Included
Album: Soft Cell - Happiness Not Included
Soft Cell have clearly been having as rubbish a time as the rest of us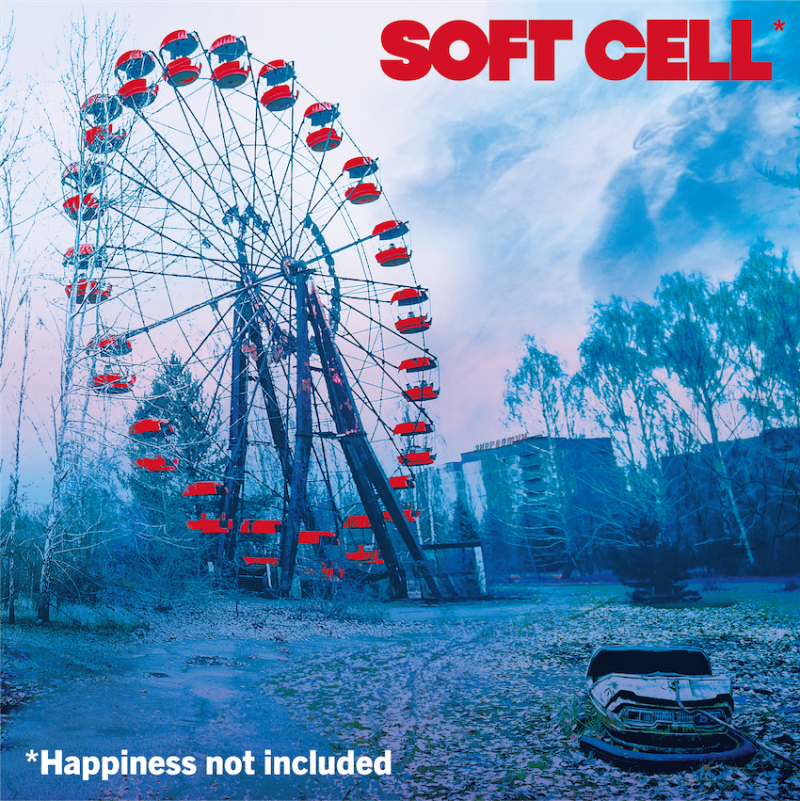 Soft Cell - mostly a sombre affair
When Soft Cell first caught the imagination of the nation it was a time of hope, opportunity and change. One of the first bands to bring technology to the top of the charts, they seemed to herald a new age after the grey years of the Seventies. They felt it too and they were also wrong.
What colossal idiots we were, National Treasure Marc Almond confirms. Right from the start on this lockdown album – the first offering in nearly 20 years – in "Happy Happy" he lambasts how easily we swallowed the lies and followed the money.
"Bruises on my Illusions" reiterates the point. Perhaps because this was recorded when most of us were at home obeying the rules and quietly dying inside, it's mostly a sombre affair. Some tracks are distinctly not Soft Cell-like. "The Purple Zone" sounds particularly plodding (despite the Pet Shop Boys collaboration) and "Heart Like Chernobyl" features a bizarre nursery-rhyme delivery and some dodgy rhymes ("Chernobyl" with "waste disposal" isn't a highlight). "Oh dear I feel like North Korea in the winter," warbles the man in black, and it's clear that he didn't have much fun either.
But it gets better. "Light Sleepers" has some of the old magic and nods towards the sublime "Torch" from the seminal Non-Stop Exotic Cabaret. The title track gives a pretty accurate summation of the state of our lives today ("before you get deluded, read the small print of life – happiness not included") and it's one of the most successful songs musically, with David Ball getting his groove back. This and "Nostalgia Machine" feel like they've had more attention paid to them – not just because of the added backing singers. Actually, it's (much-needed) fun.
"Nighthawks" is similarly upbeat and danceable. Back down in the doldrums comes "I'm Not a Friend of God", reminiscent of their darker days and some of the Marc and the Mambas oeuvre. "Tranquiliser" has that sugary Sixties sweep that worked so well for them way back when but is similarly bleak in content: "the shops have all shut down, I could be anywhere in any town". The last and longest song is "New Eden", which trawls further back in our collective the idealism of the 1960s.
Not their finest hour, but nevertheless this album is sprinkled with a little of the je ne sais quoi that means they are – rightly – still adored. And long may it continue.
The title track gives a pretty accurate summation of the state of our lives today
rating
Share this article