Best of 2021: Film |

reviews, news & interviews
Best of 2021: Film
Best of 2021: Film
Every five-star film from the past cinematic year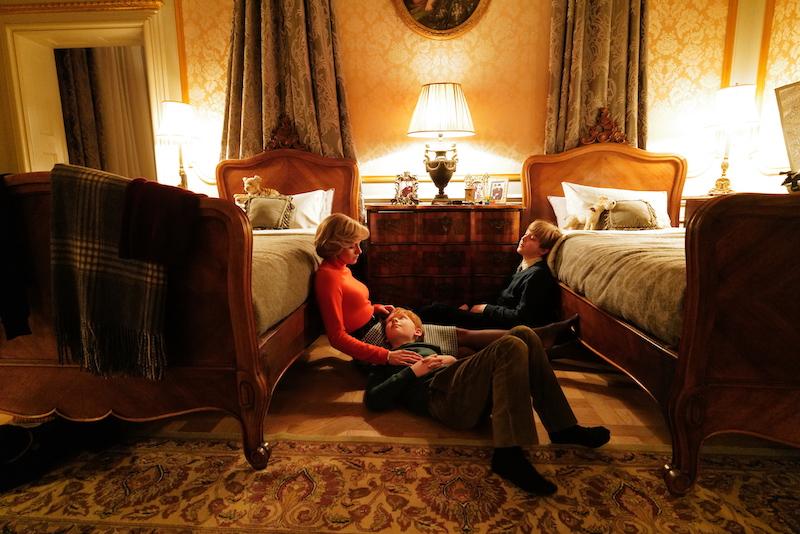 Kristen Stewart as Princess Diana in 'Spencer'
Like every other artform, cinema suffered greatly in a year of lockdowns. But despite an ever-changing outlook, theartsdesk still managed to review over 130 films in 2021!
Long-awaited blockbusters and no-budget indies fought for screen space big and small, but only a select few achieved five star status. Here are the 2021 releases our critics deemed perfect:
This adaptation of John Preston's novel features Carey Mulligan, Ralph Fiennes and Lily James in a haunting exploration of time and timelessness.
Our reviewer Adam Sweeting said: "The Dig really is a story for the ages. A deceptively simple piece that sandbags you with its lingering emotional impact. Bravo!"
Judas and the Black Messiah (26 February 2021)
A powerful biopic about a key episode in America's civil rights history starring Daniel Kaluuya and Lakeith Stanfield.
Our reviewer Saskia Baron said: "A long-nurtured biopic, Judas and the Black Messiah has all the hallmarks of a carefully constructed project from the impeccably sourced soundtrack to the image grading which brings to mind the work of photographer/filmmaker Gordon Parks."
Director Céline Sciamma continued her startling run of perfect films with this intergenerational drama about memory, personality and time.
Reviewing from the Berlin Film Festival, our critic Demetrios Matheou said: "The excellence of Sciamma's writing and directing is such that the tone of the film remains at a gently low-key, almost nonchalant level, yet at the same time the ingenuity and depth of feeling are positively thrilling."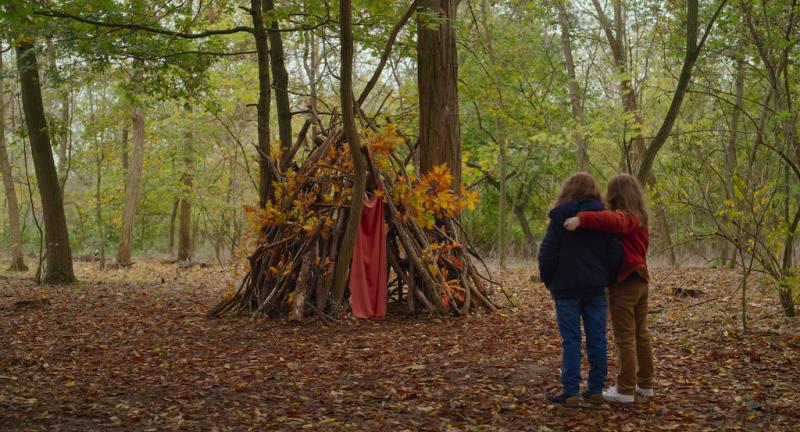 Undine (7 April 2021)
With a mysterious and psychological narrative, Undine was a captivating and unexpected mythic romance from director Christian Petzold.
Our reviewer Graham Fuller said: "Illogical in its twists and turns, elusive as a fading dream but not stylistically dreamy – Undine is a ciné-conundrum par excellence. A deep dive into Petzold's most surprising film is recommended."
Promising Young Woman (19 April 2021)
Carey Mulligan scintillated in Emerald Fennell's brilliant Oscar-winning black comedy thriller Promising Young Woman.
Our reviewer Adam Sweeting said: "It's rare to experience a film which delivers so much fizz, flair, and wit, yet leaves you shattered at the end of the final act and haunted by the darkness of its themes. We await the Oscars with bated breath."
Kelly Reichardt's revisionist western was a beautifully realised film about a baker, a grifter, and the titular cow.
Our reviewer Demetrios Matheou said: "First Cow joins two, very different pantheons. Reichardt's approach has the authenticity and calibre of such revisionist westerns as Altman's McCabe and Mrs Miller, Jarmusch's Dead Man, and HBO's landmark series Deadwood. At the same time, the delightful depiction of characters bringing tasty treats to a gobsmacked clientele merits a place amongst the great foodie films – Babette's Feast, Tampopo, Big Night."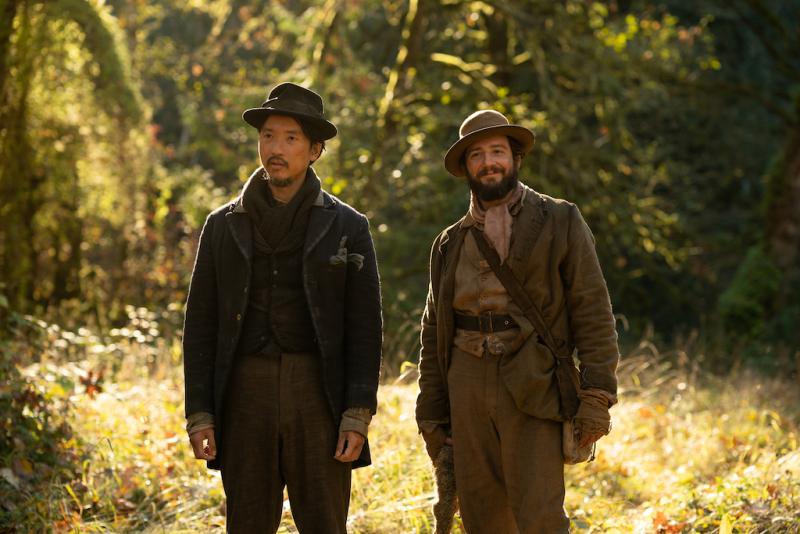 Bank Job (9 June 2021)
Achieving the impossible, Bank Job was a fun documentary about finance, beating the system and laughing all the way to the bank.
Our reviewer Sarah Kent said: "Bank Job is not only a hugely entertaining film, it's also an education. Once people understand how the financial system works, says Ann Pettifer, whose book The Production of Money explains just that, they get very angry: "It's mass personal indebtedness for many and huge riches for the minority."
Anthony Hopkins and Olivia Colman delivered heavyweight performances in Florian Zeller's gripping dementia drama.
Our reviewer Tom Baily said: "The Father is a powerful debut. The mood of isolation with its warped sense of time and the distanced characters confined to their homes: this film reflects our present moment without labouring the point home or making the obvious analogies."
Lin-Manuel Miranda may have become a household name with Hamilton, but this adaptation of his 2008 musical proved just as compelling.
Our reviewer Matt Wolf said: "The general uptick of late in film versions of stage musical hits continues apace with In the Heights, which, to my mind anyway, is far more emotionally satisfying and visually robust onscreen than it was on Broadway, where it won the 2008 Tony for Best Musical."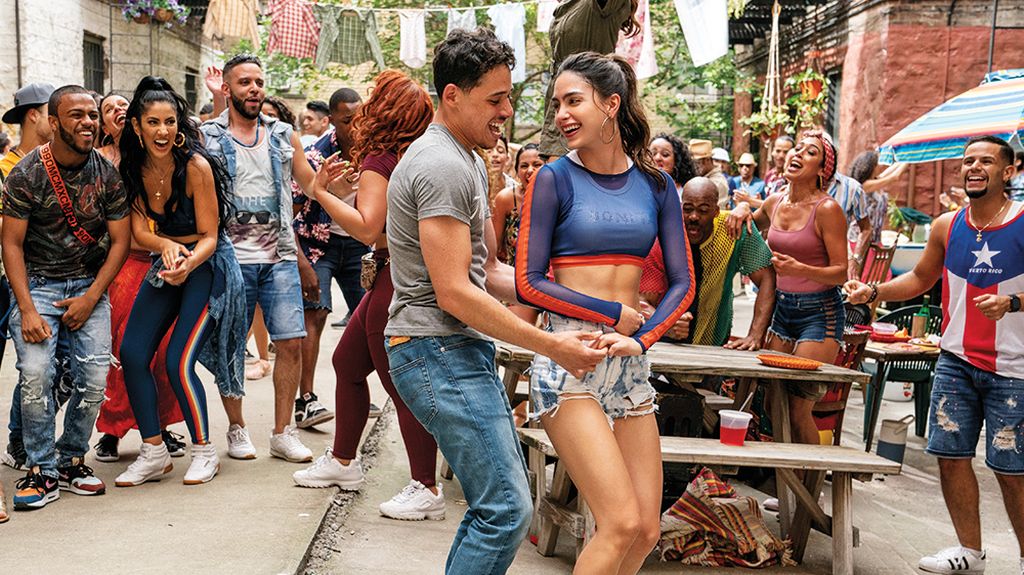 Summer of Soul (14 July 2021)
The once forgotten "Black Woodstock" is brought back to glorious life in this new documentary from The Roots frontman ?uestlove.
Our reviewer Saskia Baron said: "Summer of Soul captures black American music at a historic turning point in both content and style. But as well as providing an incomparable primer in black American music's evolution, Questlove and his production team bring to light many forgotten moments in the history of the civil rights movement"
The Sparks Brothers (31 July 2021)
This long overdue retrospective of pop's mad scientists from Edgar Wright was the first of two cinematic outings for the Mael brothers.
Our reviewer Saskia Baron said: "It's a sugar rush of a documentary, very few of the 80 interviewees get to speak for more than 30 seconds, and no opportunity is missed to illustrate and energise their words by throwing onto the screen some jubilantly off-kilter image either from archive, animation or reconstruction."
Adapted from a Twitter thread, Zola was a high energy comic thriller and possibly the best road move since Thelma and Louise.
Our reviewer Saskia Baron said: "It's hard to imagine a movie more of its time than Zola, as it takes on sex, race, the glamorisation of porn and the allure of the ever-online world. For 90 minutes we are embedded in the lives of two young American sex workers and it's a wild ride that leaves its audience breathless."
Spencer (4 November 2021)
Kristen Stewart was superb in Pablo Larraín's imaginative portrait of the late Princess Diana.
Our reviewer Demetrios Matheou said: "Spencer is an extraordinary film, daring in its conception, strange and captivating in its execution, and with a performance by Kristen Stewart that feels, quite literally, out of this world."
The Power of the Dog (1 December 2021)
Starring Benedict Cumberbatch, Kirsten Dunst and Jesse Plemons, this 1920s Western from Jane Campion nailed the lid on rugged masculinity.
Our reviewer Graham Fuller said: "Campion has said #MeToo was an inspiration for making the film and terms like 'toxic masculinity' and 'gaslighting' have peppered her and Cumberbatch's promotional interviews. Yet The Power of the Dog speaks to age-old hatreds that can't be contained by contemporary sexual politics."
The Hand of God (16 December 2021)
Paolo Sorrentino marshalled a gorgeous coming-of-age masterpiece about Maradona, sex, cinema and loss.
Our reviewer David Nice said: "If you question anything in this film, the answer lies in Sorrentino's masterly right to depict what he wants (watch the extra minidocumentary, also on Netflix, eight minutes in). And he does it perfectly."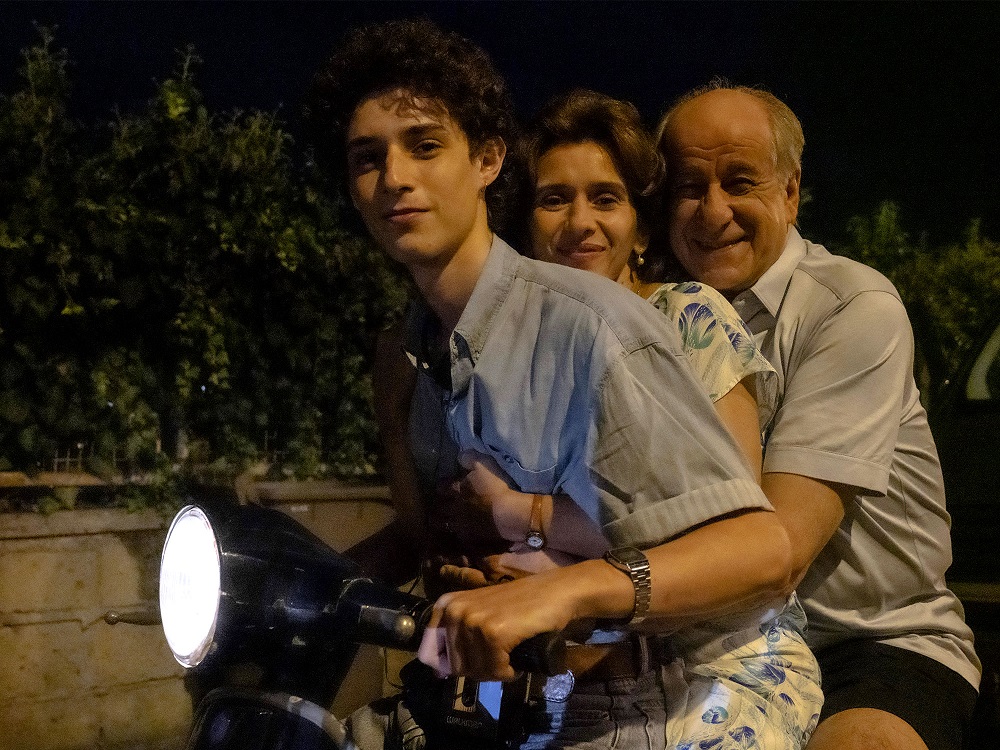 Hope (9 December 2021)
Norwegian director Maria Sødahl mined her own experienced to craft this brilliant and honest cancer drama.
Our reviewer Markie Robson-Scott said: "Take nothing for granted in this honest, beautiful movie, which never strays into sentimental terminal-romance territory and is shot by Lars von Trier's regular DP Manuel Alberto Claro."
The winner of this year's Palme d'Or, Julie Ducournau delivers a wild body horror on the restrictiveness of conventional gender identities.
Our reviewer Graham Fuller said: "The miracle of Julia Doucournau's luridly beautiful Palme d'Or-winner is that the memory of the violence puncturing the film's first half recedes as loving tenderness takes hold. Nothing, in fact, dampens its visual and thematic harmony or the warmth in its message."
It's rare to experience a film which delivers so much fizz, flair, and wit
Share this article