Hit the Road review - leaving Tehran for truth and freedom |

reviews, news & interviews
Hit the Road review - leaving Tehran for truth and freedom
Hit the Road review - leaving Tehran for truth and freedom
Panah Panahi's accomplished, witty and humane debut is a road movie that speaks far beyond his native Iran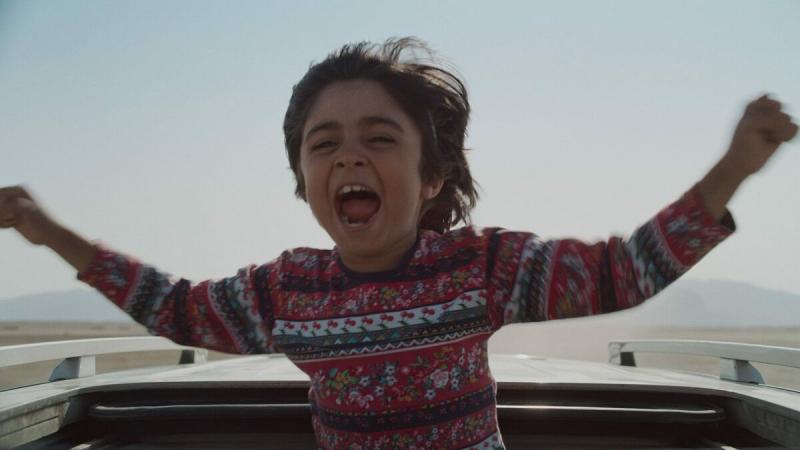 Irrepressible: Rayan Sarlak as the little brother in 'Hit the Road'
The trailer for Panah Panahi's award-winning first feature Hit the Road is one of the most misleading I've yet seen thanks to its jaunty Western pop soundtrack and reassuring caption that the movie resembles an Iranian Little Miss Sunshine.
Yes, it's a pleasurable road movie dealing with a bickering family packed into a car and making a trip that will affect all their lives, and they do burst into communal singing from time to time. But the music they enjoy are songs from pre-Revolution Iran, and for all the comic delights en route, the film has a deeper political resonance than most contributions to the genre.
Panah is the son of Jafar Panahi, the acclaimed Iranian director whose films, including The Circle and Crimson Gold, have won major prizes abroad but been suppressed in his home country. In 2010, Jafar was confined to house arrest and banned from leaving Iran or making films. Yet he has subsequently managed to direct four features, including Taxi Tehran and 3 Faces, in which appearing as the driver of a car he was able to avoid this restriction. In July this year, after protesting against the treatment of fellow dissident director Mohammad Rasoulof, he was arrested again and currently faces six years in prison. Though his son Panah's film was shot long before this appalling event, it subtly conveys the constant state of dread that inflicts any Iranian who goes against the dictates of the current regime.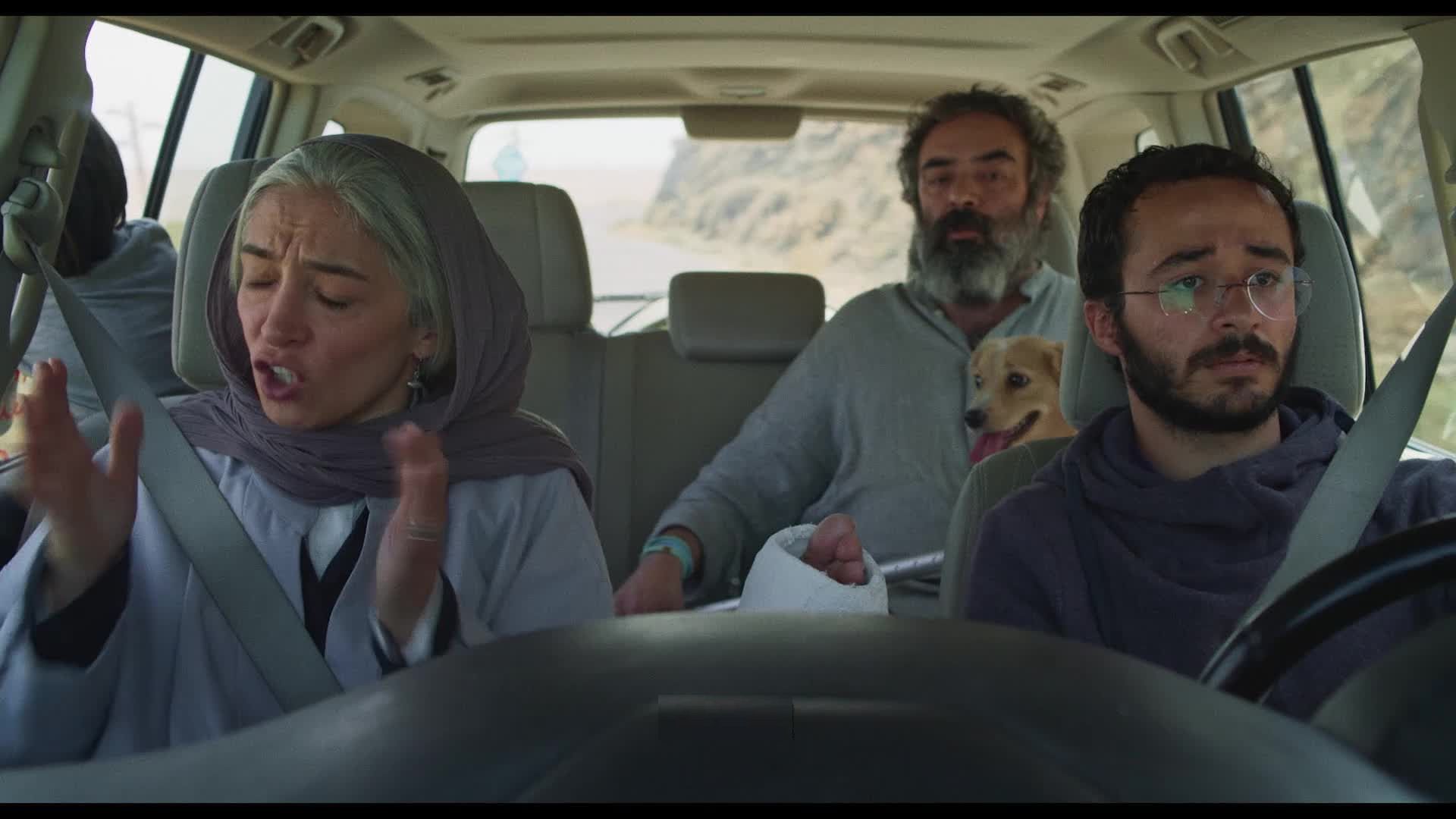 The family in Hit the Road comprises a wisecracking, world-weary father (Hasan Majuni) with a leg in plaster, a mother (Pantea Panahiha) whose state of anxiety is only alleviated by her pleasure in songs, their hyperactive six-year-old son (Rayan Sarlak), and his troubled, taciturn elder brother (Amin Simiar), who is clearly of an age he might be facing military service. They are accompanied by their sick dog. (Pictured above, Pantea Panahiha, Hasan Majuni, Amin Simiar)
The reasons for their secretive journey in a rented SUV are only partially revealed as they make their way from Tehran to the Turkish border, and to explain further in a review would dispel the enticing mystery of the film. But like his father, Panah understands well the need to balance humour and despair within his characters, and he movingly sustains an atmosphere of uncertainty and wonder throughout. He makes impressive use of the varied landscapes offered by northern Iran, from the sun-baked flat desert (with a passing reference made to the dried-up Urmia Lake, a recent ecological disaster) to rolling green hills covered in menacing mist. And his self-assurance as a director includes the use of Western classical piano music on the soundtrack as well as a fantasy sequence inspired by Stanley Kubrick's 2001: A Space Odyssey, both of which feel at one with Hit the Road as a whole.
In casting, Panahi has found the perfect combination to embody this awkward family. While the parents are both seasoned actors, their offspring are clearly played by non-professionals chosen for their own characteristics. The younger brother is one of those super-sharp moppets familiar from that great tradition in Iranian films – so persuasively developed by the genius mentor of both Panahi's, Abbas Kiarostami – in which we see the world through the eyes of children. The boy's exuberance and skill at repartee make him both adorable and unbearable at times, but his comic timing cannot be faulted.
The diverse figures the family encounter range from a philosophical Azeri cyclist taking part in a racing competition to menacing bikers sporting weird headgear cut out from sheepskin. Through these encounters Panahi is able to add further subtle reflections on a troubled society in which truths can never be spoken directly.
For Iranians, travelling in cars is widely viewed as a form of escape, a private space outside the home where transgressive behaviour banned in public – a slipping head scarf, women singing when men are present – can freely occur. Putting all this on the cinema screen, along with the film's constant undertow of a strong desire for individual liberty, means Hit the Road will, of course, be denied an official release in Iran. But the film is so accomplished, so witty and humane, that I sincerely hope more will follow from Panah Panahi.
The younger brother is one of those super-sharp moppets familiar from that great tradition in Iranian films
rating
Share this article