Holy Spider review - problematic portrait of an Iranian serial killer |

reviews, news & interviews
Holy Spider review - problematic portrait of an Iranian serial killer
Holy Spider review - problematic portrait of an Iranian serial killer
Ali Abbasi's first feature about his home country revisits a national trauma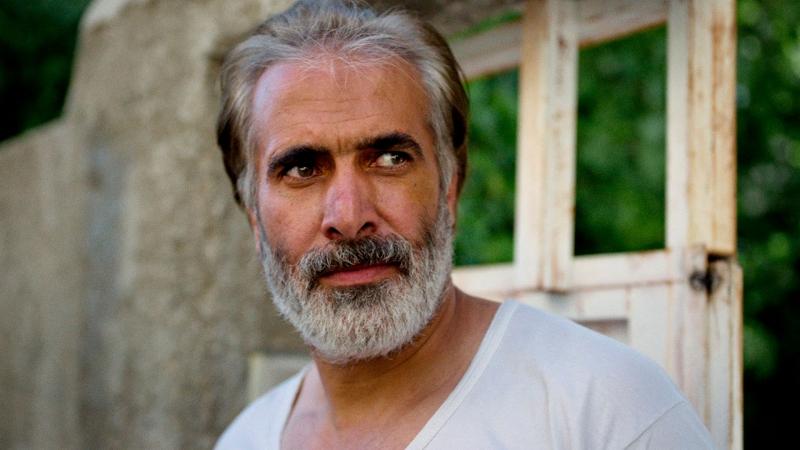 Which God's work was he doing?: Mehdi Bajestani in 'Holy Spider'
Timing is everything. The release of Ali Abbasi's Holy Spider at a time when the world's attention is turned to the treatment of women in Iran should win it more ticket sales than his previous (and far better) film Border managed in 2019.
That superb Swedish allegory on racism and misogyny sprang from the imagination of writer John Ajvide Lindqvist. Holy Spider is drawn from Iranian media coverage of the serial killer Saeed Hanaie. In 2000-2001, Hanaei went on a murder spree in the holy city of Masshad, strangling 16 prostitutes. A married man and jobbing builder, he claimed he was doing God's work when he picked up the women, killed them in his family home, and dumped their bodies in the open. Although he was hanged for his crimes, Hanaei was acclaimed as a hero for cleansing the streets of Masshad by many religious hardliners in his homeland.
The campaigning Iranian documentarist Maziar Bahari filmed an interview with Hanaei just prior to his execution in 2002. Bahari also interviewed the killer's relatives: all of them defended him as doing God's work. Bahari's documentary gave the backstory of the victims' lives – several were mothers who had been forced into prostitution by poverty, drug addiction or the breakdown of forced marriages. The result was a documentary that played festivals in the west in 2003 but attracted criticism from the Iranian government.
For this and other films that addressed human rights abuses in Iran, Bahari was incarcerated in Tehran's infamous Evin prison in 2009. On release, he fled the country and set up the regime-critical website Iran Wire in North America. Along Came a Spider, his powerful documentary about the Hanaie case, can be found there.
Morbid fascination with serial murderers continued in Iran. A feature film, Killer Spider, was released in 2020. At around the same time, Ali Abbasi, who had left Iran for Scandinavia and made a name for himself with his stylish body horror movies Shelley (2016) and Border (2018), had come up with his own script. He was unable to film Holy Spider in Iran so shot it in Jordan.
The killer is played by the veteran theatre actor Mehdi Bajestani, who seems to have modelled his performance on the recorded interview with the remorseless Hanaei. But the other leading role, a young woman journalist who has to battle corrupt police and puts herself at direct risk in order to catch the killer, is an invented character. Nargess star Zahra Amir Ebrahimi (below) is convincingly dour as an embattled reporter determined to find the murderer.
To create her character, Amir-Ebrahimi probably drew on the interview conducted by Roya Karimi Majd for the original documentary and her own experience of how Iran mistreats women – Amir-Ebrahimi left Tehran in the wake of a sex-tape scandal. It's a shame that Abbasi felt he needed to enhance the role of the female journalist; in reality, Hanaei was caught after the last of his victims escaped and was brave enough to go to the police despite the social opprobrium of being a sex worker.
There's much to admire in Holy Spider, particularly the way Abbasi evokes such powerful Iranian new wave films as Qeysar and The Deer, which tackled crime and drug addiction in the cities of pre-Revolution Iran. The noir camerawork by Nadim Carlsen and the atmospheric score by Danish composer Martin Dirkov eschew Persian clichés superbly. This is a very different Iran than the country seen in art house films by the likes of Asghar Farhadi and Abbas Kiarostami.
Abbasi is an ambitious director (he's credited with two episodes of The Last of Us) and creates tense, atmospheric work. But in Holy Spider he could have done with a tougher editor in his cutting room. There's one coda too many. Most problematic of all, Abbasi allows his camera to dwell far too long on the agonies of the dying victims. It feels like the thin line between realism and gratuitous voyeurism has been crossed.
If one of the reasons Sweden and France decided to put money into Holy Spider along with Denmark (which is submitting it as the country's Oscar entry) was to highlight the plight of women in Iran, it seems counterproductive that so much screen time is spent on close ups of the victims' agonising deaths.