Mosley: It's Complicated review - flattering portrait of a clever and ruthless power-broker |

reviews, news & interviews
Mosley: It's Complicated review - flattering portrait of a clever and ruthless power-broker
Mosley: It's Complicated review - flattering portrait of a clever and ruthless power-broker
Michael Shevloff's documentary leaves too many stones unturned
Max Mosley faces the press
Director and co-writer Michael Shevloff's film about Max Mosley, who died in May this year, is a curious beast, perhaps reflecting the difficulties of pinning down such a complex character.
In fact, each of the several phases of Mosley's remarkable life could make a self-contained documentary of its own, so fitting them into a 90-minute film was a virtually insurmountable task.
For Formula One aficionados, there's an insider's perspective on how Mosley co-founded the March manufacturing and racing team (once described as "four guys and a telephone") and enjoyed amazing success in the early '70s, before moving on to the administrative and political side of the sport and eventually ascending to the presidency of the ruling body, the FIA. He formed a formidable double act with Bernie Ecclestone (pictured below), and they transformed the sport from a ramshackle collection of teams and assorted race organisers into a sleek, globally-successful operation, with a pulling power to rival the Olympics or football's World Cup (except doing it once a fortnight instead of once every four years).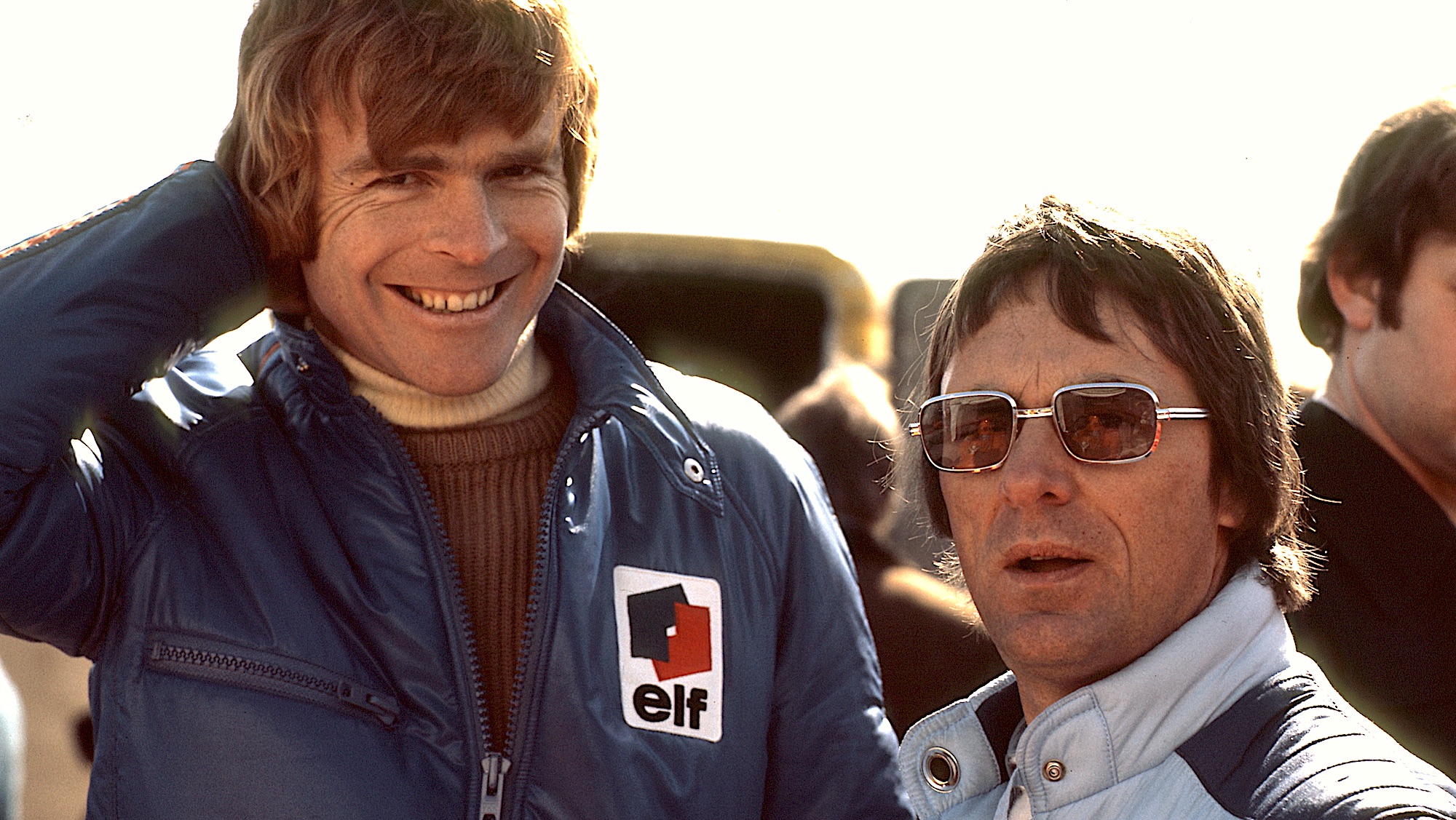 The saga of Mosley's war against the News of the World and the Rupert Murdoch empire after the NoW's expose of his soiree with five prostitutes, which the paper alleged had Nazi overtones, illustrates his ferocious will to win and willingness to confront what to most people would be hideous public humiliation. "They call it an orgy – I call it a party," he says. Mosley converted the furore into a crusade against the evil tabloids as if he had elected himself the People's Champion ("this was the gutter press trying to destroy all the work that we'd done," he protests). He even describes, without batting an eyelid, how he showed his wife the bombshell story in the paper, and how she thought he must have had a fake edition printed up as a joke. Hugh Grant, Mosley's unlikely ally in the battle against phone-tapping and press intrusion, describes Mosley as "completely fearless and ready to take on the biggest monsters. I'm very glad he's my friend, not my enemy."
On top of all that, there's an account of Mosley's family and upbringing, as the career of his father, Sir Oswald Mosley, took him from being a potential Labour Prime Minister to becoming the leader of the British Union of Fascists, complete with its notorious Blackshirt enforcers. Were it not for his father's sinister shadow, Max's own laser-sharp intellect and legal training would probably have made him a star of British politics. Nonetheless, Ecclestone evidently believes Max should have tried harder for a political career, and recalls here how he once recommended to Margaret Thatcher that she should give Max a job in her cabinet (pictured below, Max with his parents Diana Mitford and Sir Oswald Mosley).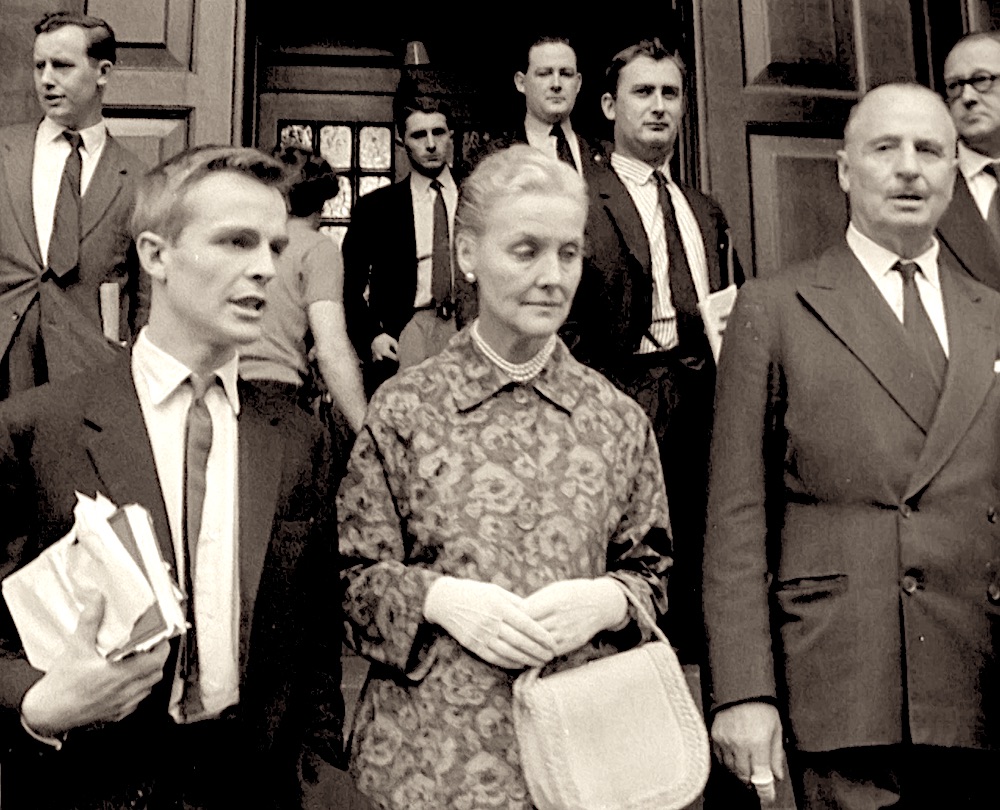 With all this going on, it's curious that Shevloff found so much time to devote to Mosley's work for Global NCAP, the campaigning vehicle safety organisation of which he was founding chairman. Obviously road safety is a serious issue, especially so in developing countries, but you could lose count of the number of times Mosley earnestly trots out statistics about how many lives have been saved in Europe, and could potentially be saved in India (to where Mosley pays regular visits) by Global NCAP's safety testing programme. The repeated clips of cars and their crash-test dummies being subjected to crushing impacts under laboratory conditions are more like a Horizon science documentary than a biography. Shevloff has said that his film had its subject's cooperation while not being officially authorised, but it's impossible not to suspect that Mosley traded coverage of his philanthropic endeavours in return for his participation.
You could say, then, that it accentuates the positive. You might even call it a whitewash. Glaring omissions include Mosley's decision, as FIA president, to sell F1's commercial rights for the next 100 years to Bernie for $306m, an astonishing undervaluation of their true worth. Nor is there much exploration of how Mosley seemed to go out of his way to patronise and antagonise many of the leading players in F1 (he described Jackie Stewart as "a certified halfwit" and treated McLaren's Ron Dennis with contempt). The film revisits the story of the $100m fine levied by the FIA against McLaren for the so-called "spygate" affair in 2007, but Mosley insists it was Ecclestone and not he who made the notorious comment that it was "$5m for the offence and $95m because Ron was a cunt."
Mosley was unquestionably gifted, but his suave and articulate manner concealed huge ambition and an enormous ruthless streak. There's a clip of Jacob Rees-Mogg describing him as "perhaps one of the most disreputable figures in British public life." Westminster would have fitted him like an exquisitely-tailored suit.