theartsdesk Q&A: Mick Talbot of The Style Council |

reviews, news & interviews
theartsdesk Q&A: Mick Talbot of The Style Council
theartsdesk Q&A: Mick Talbot of The Style Council
The keyboard don discusses the very Eighties ups and downs of life in The Style Council
Saturday, 07 November 2020
Mick Talbot, Dee C Lee and Paul Weller of The Style Council circa 1988
Following the break-up of The Jam in 1982, Mick Talbot (b 1958) was chosen by Paul Weller as his sparring partner in a new band, The Style Council. Talbot, a keyboard player from south London, had flourished amid the late-Seventies Mod revival, initially in the Merton Parkas, with his brother Danny, but also in The Chords, and even appearing on a couple of The Jam's records.
Weller's plan was to escape the lad-friendly guitar sound of The Jam. With The Style Council, he and Talbot explored soul, funk, jazz, R&B, easy listening, and more, resulting in a golden run of Top 20 hits that lasted for three years and included the likes of the "Speak Like a Child", "You're the Best Thing", "My Ever Changing Moods" (their only US hit), and "Shout to the Top". The group, which expanded to include vocalist Dee C Lee and drummer Steve White, also espoused a socialist perspective, offering a passionate counterpoint to Margaret Thatcher's vision for Britain. They took part in all manner of benefits, from Anti-Apartheid gigs to an association with the Labour Party's Red Wedge youth initiative, as well as heading up The Council Collective for a single, "Soul Deep" , in aid of the striking miners of 1984.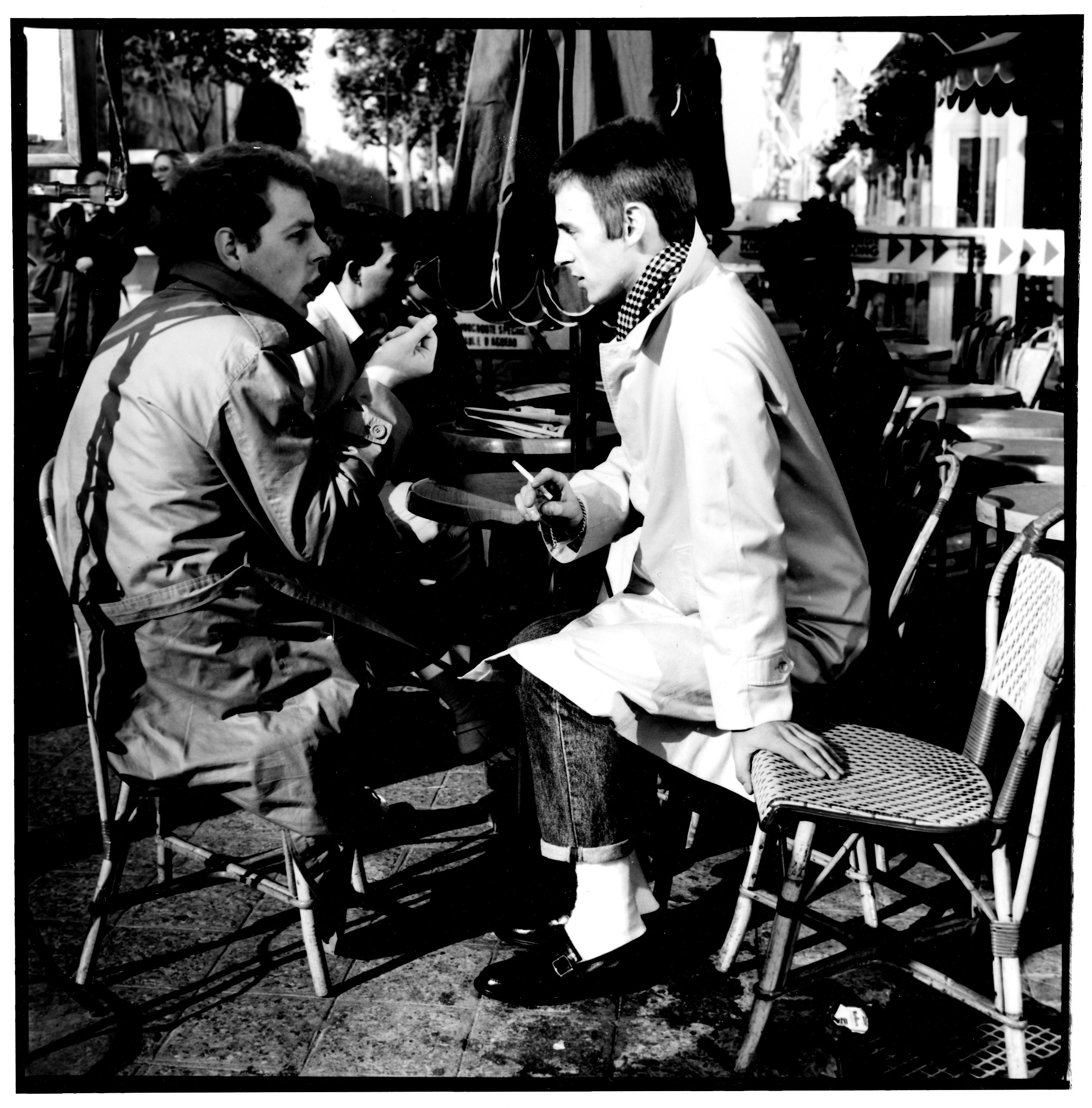 Musically, The Style Council's amalgam of plush pop, agit-prop and sly satire reached its peak with 1985's Our Favourite Shop album and "Walls Come Tumbling Down" single, which were followed by an appearance at Live Aid. From there, they moved sideways into a slick contemporary American soul sound, meeting with less critical and commercial success. 1988's Confessions of a Pop Group album was a return to form, but it seemed to come too late. After a flirtation with then-nascent house music, The Style Council fizzled into silence.
Paul Weller went onto a lauded solo career while Mick Talbot has worked with multitudes of artists, notably The Who, Dexy's, Candi Staton, Galliano, and Mother Earth. The Style Council, meanwhile, are celebrated in a new Sky Arts documentary, Long Hot Summers: The Story of The Style Council, and a double album collection of the same name. It's on the career of this often brilliant and sometimes underrated band that theartsdesk's interview with Mick Talbot focuses.
THOMAS H GREEN: The Style Council were involved with Julien Temple's 1986 film Absolute Beginners - when was the last time you saw it?
MICK TALBOT: Not for quite some time. It was transmitted on TV a while back and I caught a bit of it, then Googled to check how brief was the use of [Style Council song] "Have You Ever Had it Blue". I remember being disappointed at the time. I did partake in some sleeve notes [for the 2020 expanded soundtrack], which a guy called Michael Mulligan put together. It was a bit of bum steer for Julien Temple that Colin MacInnes had alluded to his books being made as musicals. Maybe that was something he saw in his head and I don't know if that helped, because there's also a gritty realism to his writing, as much as flights of fantasy. More of the kitchen sink New Wave of British Cinema influence might have put it somewhere I felt the books were. When I say books, I'm talking about the trilogy, City of Spades, Absolute Beginners and Mr Love & Justice. I see them all as one big book.
Aside from the film, those books were an important reference to The Style Council, right?
Of course. At the time I met Paul he was talking about Absolute Beginners but I was more familiar with City of Spades because my dad had it. Cherish those books, just don't expect too much of the film!
Below: Watch the video for "The Long Hot Summer"
The video for "Long Hot Summer" features you and Paul Weller languorously lazing about in soft focus - he half naked - on a punt. At the time it caused much debate about your sexuality…
Comparisons with Brideshead Revisited although that was Oxford whereas we filmed that on the Cam. In our mind we were sending up our class roots as we were not university educated or blue-blooded. The scene that particularly created a furore was not actually planned. [Video director] Tim Pope said he needed to get a shot of both our heads so had us lie down on a gingham picnic tablecloth. He said, "Get both your heads closer together." We were getting closer and closer and eventually asked, "Tim, how close do we need to be?" Paul just sort of stroked my ear, sending up the whole thing. It was not scripted. I don't know why there was such a hoo-ha about it.
It does have quite a gay aspect, that video, but I suppose it's like that famous David Bowie/Mick Ronson Top of the Pops moment – watched now, especially if you're under 30, it's very difficult to see why people responded in the way they did.
I actually think the managing director of Polydor took more offense than anyone else because he was such an old school person. He'd been there a while, seen Paul through The Jam, and it wasn't what he thought Paul's image was about. The following single was called "A Solid Bond in Your Heart" and, just to be silly, we threw in a sub-plot where I get spurned by a girl, just to show him we could embrace a heterosexual plot line as well. It was a big fuss about nothing really.
In some of those videos you have a matchstick in your mouth. Was that a lifelong affectation?
Not really. I think it might have been suggested for the "Money Go Round" video which was shot in black'n'white. We had vaguely gangster-ish suits on and Tim [Pope] wanted me to look like a gangster on the piano. I've never smoked, but I don't mind George Raft chewing on a matchstick so thought maybe that might work. That carried on over into the "Solid Bond in Your Heart" video. It seemed to happen when I wore a trilby.
The song "Money Go Round" is a righteous polemic. It's as relevant today as when it came out.
Yes, it is, sadly. Things change, but not that much.
Below: Watch The Style Council perform "Money Go Round" on Top of the Pops, May 1983
The Style Council helped politicize me as a teenager. When you look back on that today, how do you feel about your vehemently anti-Tory agenda, in both song and action?
It was a time of extreme change, a time to stand up and be counted. It was not something that was any kind of affectation. It was coming out of Paul's pen. Not everything he wrote had a political line. A lot of it was just writing about how your world is being affected and how your country's in a state of flux and change. By the time we got to Our Favourite Shop, it was a very good refection of where the country was at, politically, and a lot of those songs bear scrutiny now. Surprisingly, they don't seem that dated, all the points being made. I have spoken to a lot of people of a certain age who say it enlightened them, made them look at the world in different way, which is a positive. The negative was that after we'd done Our Favourite Shop it was very difficult to do promotion for our albums and find a journalist who wanted to talk about music. We painted ourselves into a corner. It became a bit of a grind, coming out of long sessions with journalists and asking each other, "Did anyone mention any music in that last hour?"
To be candid, when The Cost of Loving album came out in 1987, I was appalled by it. It seemed ultra-smooth and bland, akin to lame R&B ballads that haunted the charts. How do you feel about that album now?
From day one we tried to release singles that didn't sound like the one before. When we went with "Money Go Round" for our second single, a lot of record company people couldn't understand, particularly as we had "Solid Bond" recorded, which seemed more commercial. It was the same with The Cost of Loving. Our Favourite Shop was our most commercially successful and fully realised album. We were of the opinion that we could do Our Favourite Shop Part 2, which the majority of our fans might cherish and want, but we strove to go somewhere else. It wasn't being bloody-minded, just carrying on our endless quest for new pastures. In doing that, once we got involved with The Cost of Loving, we became too webbed up with getting a more polished sound, a more contemporary production. It was sort of style over substance. I don't think the songs were there. You can see all these things in hindsight but at the time you've got to have full belief in everything you're doing
Confessions of as Pop Group, which came a year later, had elements of The Cost of Loving but is a much more realised album.
It's an album of two sides. The second side's piano paintings are the strongest. Then again, "The Gardener of Eden (A Three Piece Suite)" is a bit too long. It's a pretty ambitious album and they're great arrangements. My favourite song on whole album is "It's a Very Deep Sea". I think that's quite an overlooked classic of Paul's. We had a little bit of a return to form by the time we got to that album but I think it suffered because of the one before. We 'd lost a lot of people who never came back.
Below: Watch The Style Council perform "Life at a Top People's Health Farm"
Sorry to say I was one of them. I only properly discovered it after group had finished.
It's had a lot of retrospective appraisal from people who say it's their favourite. People who have an awareness of the Council's first three years might have a blind spot on that album. At the time, when you've got albums out, you could do with people loving them, though.
Someone played me "Life at a Top People's Health Farm" and it turned me onto the album. That's a great song, a lyrically perfect lament for the way Thatcher trashed this country.
That's the beauty of the word "record". It is a record! It stands there as a document of the time you made it, the sound you put to tape. It stands for time immemorial, a diary of where you were. As long as it's fresh to someone's ears, it's new, doesn't matter what year it was made. I could hear something by Bix Beiderbecke that was probably recorded on a wax cylinder and if I'd not heard it before and it excited me, well, that's the beauty of a record.
The Jam had an offcuts album called Extras which had an early version of "A Solid Bond in Your Heart" on it. I think, in fact, that song was posited for their final single but "Beat Surrender" was chosen. How was that single for you, given Paul Weller's ostensible break with his past?
[The Style Council version] came from a very fruitful couple of days we had in the studio with [drummer] Zeke Manyika who played on three of our first four singles. In those same two days we also came out with "Speak Like a Child", "Money Go Round" and all the B-sides. For a brief moment it looked like the first single was a toss-up between "Solid Bond" and "Speak Like a Child". I'm pleased it ended up being "Speak Like a Child" because, as you say, that didn't have any links so there was something a bit newer there. People say "Walls Come Tumbling Down" and some other Style Council songs sound a bit Jam-y, but there was bound to be a crossover when 99% of what we were playing was written by the same man.
Below: Watch the video for "A Solid Bond in Your Heart"
Which was the most enjoyable recording session?
Luckily the results were fairly good as well, but I think it was the "À Paris EP". We compressed so much into that week in Paris. We came out with four really diverse tunes that made it a very good EP ["Long Hot Summer", Party Chambers", "The Paris Match" "Le Départ"], got up early to do photo sessions, going out in the evening in a lovely city. It's extraordinary to look back at how much we packed in. We were only there for five days; it wasn't even a whole week.
Which studio was it?
Grand Armeé Studios, right near the Arc de Triomphe. It's principally a studio for film soundtracks. It felt like we were on holiday. As great as [Weller's] Solid Bond Studios were, that place was something different. All our best music was made in shadow of an arch - Marble Arch and the Arc de Triomphe.
Below: Watch The Style Council perform "The Paris Match" on Top of the Pops
It was contentious when The Jam suddenly split up at the end in 1982. Did you get grief from Jam fans?
Only in the very early days. We didn't really tour during our first year. We were just concentrating on being in the studio, but there were a few benefit gigs so we got a scratch team together to play. There was a little bit of argy-bargy at a Youth CND benefit in Brockwell Park. We were driving to the site down a narrow road with people banging on the windows; someone was being very emotional , "It's you! You split 'em up!" I can understand that, when you're at that age. I'm still annoyed that the Rolling Stones nicked Ronnie Wood 'cause I wanted The Faces to stick together!
You have had a long and varied career as a musician, with a brief interlude as a pop star – how was that bit?
I enjoyed it. We had a laugh but were serious about the music. I was fortunate to be with Paul, Steve [White] and Dee [C Lee]. We weren't choirboys but it wasn't full-on rock'n'roll. Paul's always said that he felt The Style Council was like being in a big youth club. I always felt our aftershows were a bit like being at a cousin's 21st. There was a nice family atmosphere, partly because his dad managed us, his mum and his sister Nicky did the fan club, so the background to that band was very un-rock'n'roll, the management side of it. I'd been in a few bands by the time I joined so it was quite refreshing. A lot of that came from John Weller. Paul's about four months older than me, so we have similar historical references. When I met his family, they were very similar to mine, from working class suburban backgrounds. So that was nice but apart from the idea of being a pop star, I'd really got into being a musician, I realised it's a vocation, so when I got to the end [of The Style Council] thought, "I don't want to leave the circus, I just need to find a new circus."
Which you have successfully done…
It's a different thing entirely. Being a freelance session musician, you realise how privileged you were to be in a successful band for seven years, following your muse and whim. As a freelance musician you have to be more disciplined, weighing things up. Sometimes you realise you're not the right person for [a job] but you have to find a way of giving them what they need, getting out of there, and being paid. That sounds a bit mercenary!
Below: Watch the video for "The Promised Land" by The Style Council
How did you discover house music? Did you go raving?
[Roars with laughter] I'm not saying we weren't hedonistic; I did say we weren't choirboys! The whole thing with house music was we use to go to Dingwalls quite a lot and [DJ] Norman Jay opened us up to that. The great thing about Norman Jay is he's very eclectic. He used to do this night called Shake & Fingerpop where he'd have lots of rare groove records, quite old records but ones you weren't aware of, so that was quite an influence. Another night he had was called High on Hope where he'd play the more soulful end of house. That was probably because of his roots and he was drawn to records I could relate to, Philadelphia Records, stuff that sounded like it had gospel roots, Chicago house, elements of Curtis Mayfield in the singers. It seemed like this was where modern soul music was going so we were keen to keep up with that. It wasn't about taking E's and seeing new directions.
You covered the Joe Smooth Chicago house classic "Promised Land" - how do think it stands up?
The original has something special about it but, it's funny, on the first couple of Stones albums, a lot of that was covering Chicago blues or early Motown, and I thought our version was in that sort of tradition.
How much voice did you feel you had in The Style Council, given Paul Weller's established fame?
Quite a lot, particularly musically. Although Paul was, in the main, a solitary composer, he was very open to arrangement ideas, structural things, changing things around, and experimenting, not only with me, with any musicians he trusted if they had a new angle. If we meandered down an avenue we weren't expecting to, he was willing to pursue that. He was very generous with his material. Me and the principle musicians on most of our recordings were fortunate he had a constant flow of stuff and was happy for it to be moulded. That was always inspiring.
My sense of the end of The Style Council was that the pair of you seemed to amicably go, "Well, that was fun but it's run its course."
Yes, it was about like that. We'd exhausted our welcome with the public and made an album that didn't get released [Modernism: A New Decade, which eventually appeared as part of a boxset almost a decade after the band's demise]. There was going to be two or three singles off it, then tour it round the world, then knock it on the head, but that just didn't happen so we ended quietly.
Was there a finite moment that was the end?
For a little while there was a squabble about who owned the rights [to Modernism], whether it would be put with other labels. I don't know whether we could have pursued that. Solid Bond was a very busy studio. I was working on [Modernism], also working with Dr Robert of The Blow Monkeys, and he was producing an album for Dee C Lee which I was working on as well, and the early demos for what would become The Young Disciples, I was working on them too. It was a period of transition. Of those four albums, three saw the light of day, but the one that didn't was ours. In a funny way, if we'd known that album was never to see the light of day, we might have been better to quit earlier, but you can only say that in retrospect.
But you seem to have maintained happy relationship with Paul Weller. You've worked together since.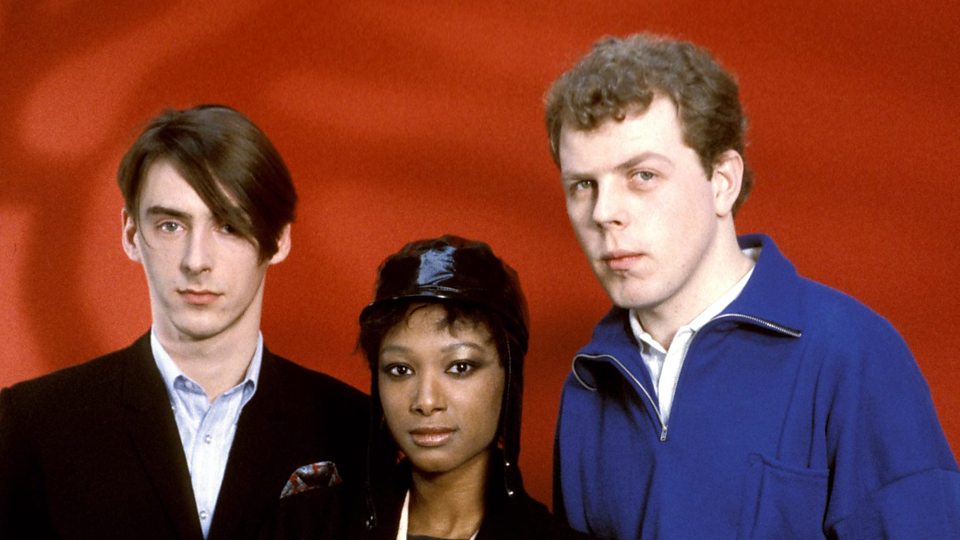 During his early solo years, I was involved in the first three albums, did a co-write on the first one, and played on the second and third, which were probably his biggest - not because I played on them but Stanley Road and Wild Wood loom large in that canon. Just over a year ago, in Paul's Black Barn Studios, we filmed the documentary that's out on Sky Arts [Long Hot Summers]. At the end of the day's filming he said, "Look, I've got these tracks that could really do with Hammond [organ] on - do you fancy it?" I did. thought I played on two tracks but there are three on the album so I must have blacked out for one of them!
Your time with The Style Council gave you access to all sorts of people – out of them all, who were you most blown away to meet.
Probably Curtis Mayfield. It was funny as Dr Robert wanted to work with him and so did we, so we were both sheepishly hanging about his dressing room when he played in London. It was like two fellas turning up with flowers for the same woman, We worked with him when we were doing the orange album [The Cost of Loving], our weakest point, but it was lovely to work with him. He shared his philosophy on life and he just seemed a very deep person, but very humble at the same time.
It sounds like your relationship with The Style Council is straighforward and unconflicted.
It was a game of two halves. The first half was better received than the second. We weren't operating any differently during either half. We just followed our nose and tried to keep instinctive. For a long a while that worked and people were with us. And then, for a while, it didn't and they weren't.
Long Hot Summers: The Story of the Style Council is on Sky Arts
The album of Long Hot Summers: The Story of the Style Council is out now
Below: Watch the video for "My Ever Changing Moods"