Reissue CDs Weekly: The House of Love, The Clarke & Ware Experiment, Interpol, T Rex, The Smashing Pumpkins |

reviews, news & interviews
Reissue CDs Weekly: The House of Love, The Clarke & Ware Experiment, Interpol, T. Rex, The Smashing Pumpkins
Reissue CDs Weekly: The House of Love, The Clarke & Ware Experiment, Interpol, T. Rex, The Smashing Pumpkins
Eighties' indie should-have-beens, synth-pop titans, NYC cool, a Bolan bonanza and too much Mellon Collie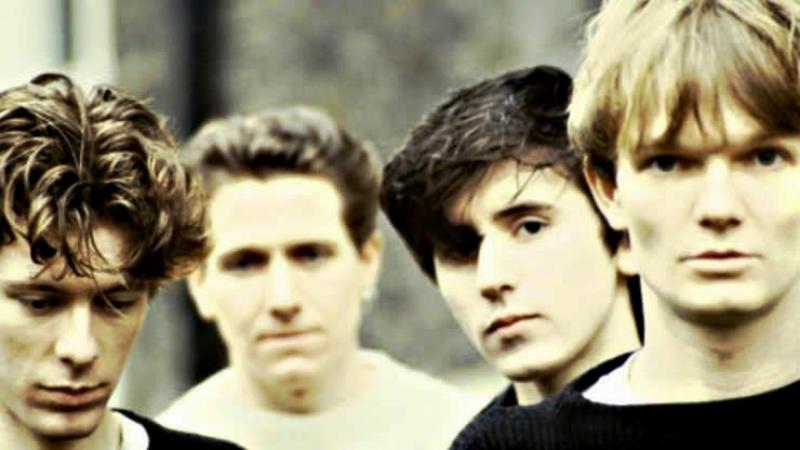 The House of Love: Chris Martin was listening
After The Jesus & Mary Chain, The House of Love were Creation Records' next most-likely sons. Their melodies had an epic sweep, they had a top-notch songwriter in Guy Chadwick and, with Terry Bickers, a fabulous guitarist. Yet, after signing to a major label their potential was never achieved despite regularly packing major venues. Their first, eponymous, album – reissued here, 24 years on – is their finest hour. All that said, as the liner notes reveal, Creation were more convinced stablemates The Weather Prophets were more likely to happen.
While it's great that The House of Love can reach a new audience, this is a perplexing package. As is the current way, a single album becomes yet another multi-disc set – three here. Everything The House of Love released on Creation occupies two discs along with a few live tracks (the album is on the first), with the third collecting demos and alternate versions. The extras dilute the power of the album, overwhelming its impact. There are brief written introductions from Creation boss Alan McGee and Chadwick dated to 2007 which are presumably recyled. Instead of a contextualising essay, the liner notes are a Q&A with Chadwick and bassist Chris Groothuizen, printed in a wince-inducingly tiny font that's borderline unreadable. This tribute to a great band and album is not as coherent or deluxe as it ought to be.
Heard now, The House of Love sound as though they ought to have been instantly massive. Chadwick's lyrics and vocals had an otherworldly detachment which recalled a downer-suffused Ian McCulloch. A fantastic combination. The grand songs shared U2's emotional swell. They weren't shy about tipping nods to the musical greats of the past. It's a fair bet Coldplay consciously have The House of Love in their make up. But, as Chadwick makes clear in the interview here, signing with major-label Fontana "was such a mistake". A nose-to-the-grindstone conquering of America on the back of Fontana's success with Tears For Fears and Def Leppard was never going to happen. Not built for the pressure, The House of Love were soon history.
The Clarke & Ware Experiment: House of Illustrious
Bruce Dessau
It might not be quite up there with The Travelling Wilburys in the wizened rock relic stakes, but for devotees of synth pop a collaboration between Heaven 17's Martyn Ware and Depeche Mode co-founder Vince Clarke after a decade apart is big news indeed. And you will have to be a big devotee to purchase and listen to all of this limited edition, £79.95, 10-CD set lavishly packaged by designer Malcolm Garrett which consists of two old albums – 1999's Pretentious and 2001's Spectrum Pursuit Vehicle – and eight new releases. The mood is predominantly hypnotic and ambient with samples of dialogue about space exploration briefly spicing things up, but don't panic, it is all deliciously accessible. Clarke clearly still has pop sensibility coursing through his boffin veins. Occasionally the repetitive systems music approach makes it feel as if the duo has simply wedged the record button on and popped out for sandwiches, but who cares when the result is this seductive? Only available through the Clarke & Ware website.
Interpol: Turn on the Bright Lights
Lisa-Marie Ferla
Interpol's 2002 debut might have been born out of a New York City independent music scene reinvigorated by the success of The Strokes a year previously, but the two bands could not have been more different. Where The Strokes played on Sixties' garage rock and a rough and ready image, their contemporaries' music could be as tightly controlled as the sharp suits they wore onstage. Interpol's roots were just as readily apparent – the post-punk of Joy Division rather than the directness of a Ramones – but there was something futuristic, almost alien, in Paul Banks' dispassionate delivery. For this 10th-anniversary reissue, the band's remaining members – unspeakably cool bassist Carlos Dengler, a vital part of their chemistry, departed in 2010 – have scoured the archives for enough previously unreleased songs, photos and video content to put similar packages to shame. A 17-track bonus disk includes demos, a Peel session and non-album tracks ("The Specialist", from the self-titled Interpol EP, is arguably the finest song the band ever recorded), while the DVD included features music videos and their first LA show. The whole thing comes packaged as a gorgeous hardback book, featuring unpublished photos and liner notes by the band.
Howard Male
Forgive the shameless plug, but Marc Bolan left such a mark on my impressionable teenage soul that, some 35 years later, I put a Bolan-like figure at the cold heart of my debut novel Etc Etc Amen. So obviously all you're going to hear from this particular critic is that T. Rex's speedy follow-up to Electric Warrior is by turns a whimsical, sexually-charged, melancholy and hard-rocking slice of pure excellence. However, the real question is whether this 40th Anniversary Box Set is a £110-worth of excellence or not? That's a lot for even the most ardent fan to part with, especially given that they're likely to already own previous anniversary revisits if not the original well-worn vinyl. Well, you get a spanking new vinyl LP, the three 7-inch singles it spawned, a 48-page book, a DVD of TV appearances/promos of the period, the album's sheet music, and lots of other bits and bobs. But the biggest draw is a new 105-minute interview with Tony Visconti, who was arguably as important to the T. Rex sound as Bolan himself. Visconti is always a pleasure to listen to, but here it's particularly touching to hear him both express his love for Bolan and talk candidly about the flaws in his character which became unpleasantly magnified during the brandy and cocaine years.
The Smashing Pumpkins: Mellon Collie and the Infinite Sadness
Adam Sweeting
Even Smashing Pumpkins fans thought Billy Corgan had gone overboard when the band released the original Mellon Collie... in 1995. A Deluxe Edition double-disc set split into "Dawn to Dusk" and "Twilight to Starlight" portions, it roved through brutal metallic riffs, prog-rock whimsy and orchestrated fancifulness, and while its songs were frequently impressive (eg "Bullet With Butterfly Wings", "Tonight,Tonight" or "1979"), you sometimes wished Yowling Billy would just put a sock in it. But for Corgan more is rarely enough, and now there's another three CDs' worth where that lot came from, should you insanely opt for the £140 Box Set version (also featuring a DVD of a 1996 Brixton Academy show, two books and "reimagined cover art".) A lifetime is barely adequate, but if you're desperate to hear "Medellia of the Gray Skies (Take 1)", "Cupid de Locke (BT 2012 Mix)" or "Goodnight (Basic Vocal Rough)", this is the only place you'll find 'em. Personally, I was quite content with the original CD release, which still sounds crisp and full, but now there's a new remastered version of that, as well as a four vinyl-LP set (also £140 - £35 an album). Billy, you - along with the others subscribing to this current mania for over-egged editions of individual albums - could be getting reissues a bad name.
Watch the video for "Shine On" from The House of Love
Heard now, The House of Love sound as though they ought to have been instantly massive
Share this article