DVD: René Clément films |

reviews, news & interviews
DVD: René Clément films
DVD: René Clément films
An uneven centenary package saluting the versatile French director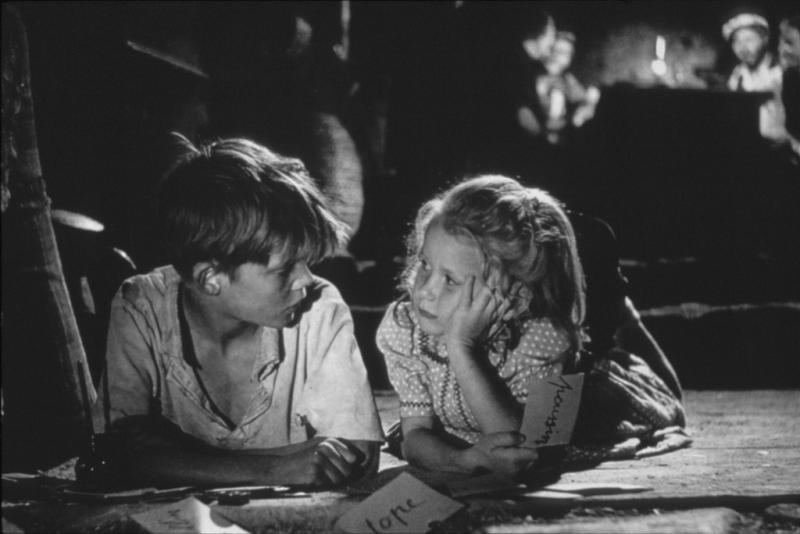 Georges Poujouly and Brigitte Fossey, up to something morbid in 'Forbidden Games'
René Clément? Who he? Sixty years ago the question didn't need to be asked: 1952 was the year of his greatest triumph, Forbidden Games (Jeux interdits), one of four titles being issued separately by StudioCanal to mark his centenary. A quick glance at The Deadly Trap (1971), a tension-free thriller, with Faye Dunaway and Frank Langella all at sea, will partly explain why his reputation faded. Poor material aside, Clément was also a victim of bad timing.
Rising to fame just before the New Wave hit, he felt himself in his own eyes to be a New Wave precursor. To Godard, Truffaut and company, however, he was one of the discredited old guard.
On the surface, Forbidden Games and the Zola adaptation Gervaise (1956) both follow French cinema's "quality" tradition, so loathed by the New Wavers. Robert Juillard's black-and-white photography is immaculate, while Paul Bertrand's set designs are rich in detail and realism. Yet Forbidden Games has always been a disturbing film, with its sharply ironic portrait of childhood innocence corrupted by war. The title's games are macabre, though any shock lies more in the quasi-sensuous relationship between the two children involved than their morbid burial rites for dogs, chicks and cockroaches.
A quiet presence in her later adult roles, Brigitte Fossey displays piercing gifts at the age of six as the Parisian poppet Paulette, orphaned among the peasantry after German air attacks in 1940. Blonde locks, pretty little dress: sugar and spice incarnate, it seems. But inside lies a heart of darkness (Fossey once compared her to Lady Macbeth), and she has Georges Poujouly's Michel, five years older, utterly in thrall. Some of Clément's ironic contrasts may seem over-played, but mostly his touch is exact and elliptical – a perfect recipe for unsettling viewing. The 30-minute extra, filling in the production's context, with Fossey interviewed, is well worth watching.
Gervaise pays dividends too. The intricately textured photography, bustling choreography and atmospheric sets never choke the stark drama, taken from Zola's novel L'Assommoir. Grinding poverty, alcoholism: there's not much joy in the lives of the lame laundress Gervaise (Maria Schell, very touching) and her permanently pickled husband (François Périer). But the vigour and humanity of Clément and his cast keep unrewarding grimness at bay.
This lopsided centenary package also includes And Hope to Die (1972), another late international thriller, featuring Jean-Louis Trintignant, Aldo Ray, and a dubbed and weary Robert Ryan. It starts well, dawdles, then gets stuck in a rut. I'd much rather have watched Clément's famous Resistance drama La Bataille du rail instead.
A disturbing film, with its sharply ironic portrait of childhood innocence corrupted by war
rating
Share this article