Reissue CDs Weekly: Dr Feelgood, The Three O'Clock, Ane Brun, Ruthann Friedman |

reviews, news & interviews
Reissue CDs Weekly: Dr. Feelgood, The Three O'Clock, Ane Brun, Ruthann Friedman
Reissue CDs Weekly: Dr. Feelgood, The Three O'Clock, Ane Brun, Ruthann Friedman
What happened after Wilko walked, a psyche-pop fantasia, sinuous songs from Scandinavia and a lost Sixties California singer-songwriter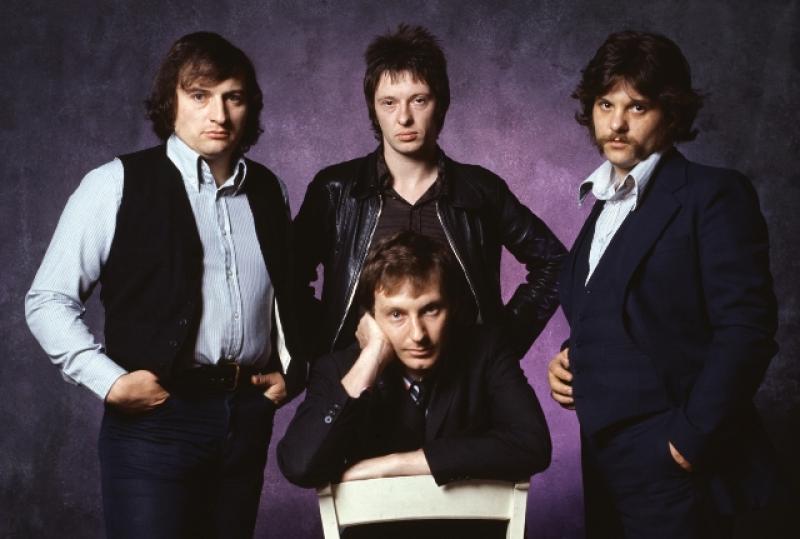 Dr. Feelgood's Lee Brilleaux sits it out while (left to right) The Big Figure, Gypie Mayo and John Sparks look on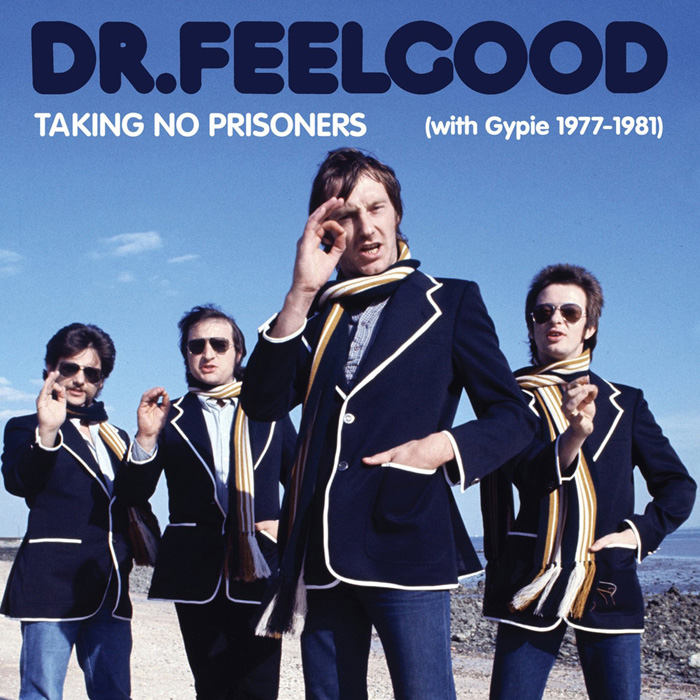 Dr. Feelgood: Taking No Prisoners (with Gypie 1977-1981)
The departure of Wilko Johnson in April 1977 ought to have finished Dr. Feelgood. More than their guitarist and songwriter, he was vital to their stage persona and as much frontman as singer Lee Brilleaux. Yet after roping in temporary fill-ins for already scheduled live dates, by the end of April they had new guitarist John Cawthra on board. Quickly rechristened Gypie Mayo, he was on the road in May and soon forced to become a songwriter. This handsome box set is the full story on the Mayo-era Feelgoods.
Spread across four CDs is everything this line up of Dr. Feelgood issued on United Artists: the six live and studio albums and the attendant singles. The sole 45 with Mayo's replacement Johnny Guitar – their final UA release – is also included. The familiar is offset against unreleased live material and a DVD of videos, Top of the Pops appearances and live TV outings. As lacerating as the latter are, the most striking inclusion is a lengthy current-day interview with Mayo, who proves fascinating. His measured commentary on his life and the band is absorbing. Of the unheard recordings, the standout is a wild and wired June 1977 Canvey Island show. Annotation is terrific and the reproduction of tour programmes is a nice touch.
But it's the music that really counts. Although the band ran out steam in 1980 and tried on styles which sat uncomfortably with the hard R&B zealots they really were, it's extraordinary they reached that point. After Mayo's arrival they became an instantly cohesive unit. As Mayo acknowledges, he wasn't the stylist that Johnson was, but his Yardbirds-era Jeff Beck-influenced, full-bore attack immediately redefined the band. Start with "Down at the Doctors" (see them performing it on the next page) and then respool to the beginning of Disc One.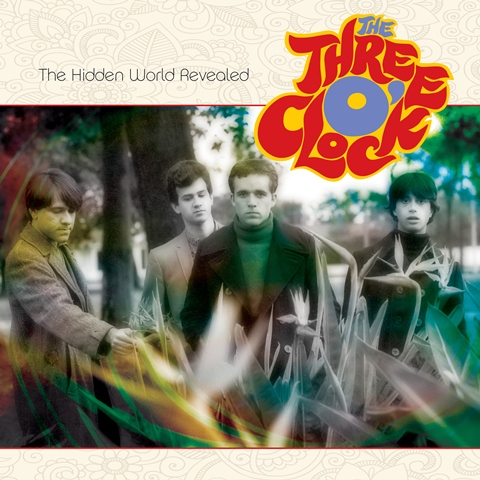 The Three O'Clock: The Hidden World Revealed
Along with The Bangles, Dream Syndicate, Long Ryders and Rain Parade, The Three O'Clock were prime movers in California's early to mid-Eighties Paisley Underground scene. To his eternal discomfort, their singer and bassist Michael Quercio had coined the term. It was, though, a neat encapsulation of a non-mod, Sixties-influenced musical groundswell. As equally neatly encapsulated on this super collection of their early recordings, The Three O'Clock created – before they smoothed their sound out and then misguidedly signed with Prince's Paisley Park label – twinkling slices of edgy psychedelic pop drawing from The Bee Gees, Buzzcocks, The Left Banke, XTC, Zombies and the pop of Syd's Pink Floyd. Quercio's helium vocals are balanced against a punky edge, which is how they held their own on hardcore bills. With a couple of exceptions, the period covered is 1982 to 1983. Rather than being a best-of, much of The Hidden World Revealed includes unreleased versions and tracks from very limited singles. Band members contribute liner notes. A fine tribute to a fantastic, idiosyncratic band.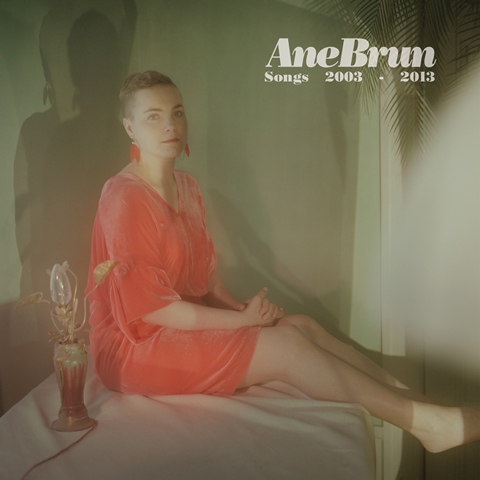 Ane Brun: Songs 2003-2013
Like The Three O'Clock collection, Songs 2003-2013 is not a standard best-of. Instead, the two CDs bring together familiar album tracks with live versions, rough sketches, collaborations (Ron Sexsmith, Jose Gonzalez and Teitur crop up) and even a re-recording. Norway-born but Sweden-dwelling Ane Brun isn't easy to pigeonhole. Not full-on folky, nor reflective or solipsistic enough to be a regular milque-toast singer-songwriter, she has touched on jazz and electronica without being drowned. A brush with Peter Gabriel didn't knock her off balance either. Taking in the whole of the non-chronologically sequenced double set in one sitting uncovers an aspect of Brun that wasn't readily apparent before: the steeliness of her songs. They may have a tidal ebb and flow, but rigidity supports even the lightest of melodies and most sinuous of structures. Something dark and unbending is below the surface. Songs 2003-2013 does what a compilation ought to do, but rarely does – makes the listener reassess the familiar.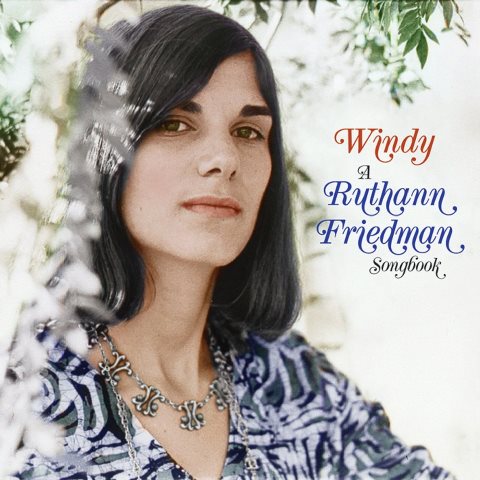 Ruthann Friedman: Windy – A Ruthann Friedman Songbook
Things should have gone swimmingly for the Hollywood-raised Ruthann Friedman. In July 1967, The Association took her "Windy" to the top of the American charts. As the writer of their biggest hit, Friedman was quickly snapped up by A&M Records. Yet all that appeared was a sparse, haunting and sought-after solo album on Reprise in 1970 which fell between the cracks. After that, contributions to a film soundtrack and nothing else. Windy – A Ruthann Friedman Songbook follows 2006's collection of previously unreleased material Hurried Life (Lost Recordings 1965-1971) and further plugs the gaps in her story. Friedman was clearly busy – apart from another version of "Windy", the 18 cuts include no repeats from the earlier set. …Songbook collects the shelved recordings for A&M in 1967/8 and demos from late 1966 when she was living in The Association's house. The producers and musicians she worked with were top-drawer: Curt Boettcher, Van Dyke Parks, Hal Blaine, future Elvis bassist Jerry Scheff and Randy Newman. She had the infrastructure for success. On this evidence, her songs and performances – all strong, melodic and atmospheric – posit her as a less nervy Laura Nyro, with both Newman's and Parks's leanings towards the baroque and theatrical. The late-Sixties Warner Brothers would have been a snug fit but, as the liner notes reveal, northern California was calling and her path became wayward, so she never got the recognition which could easily have been hers. Pity.
Watch Dr Feelgood perform "Down at the Doctors" on Top of the Pops
Gypie Mayo wasn't the stylist that Wilko Johnson was, but his full-bore attack immediately redefined Dr Feelgood
Explore topics
Share this article