Reissue CDs Weekly: Minny Pops, The Pop Group |

reviews, news & interviews
Reissue CDs Weekly: Minny Pops, The Pop Group
Reissue CDs Weekly: Minny Pops, The Pop Group
Post-punk mavericks from Amsterdam and Bristol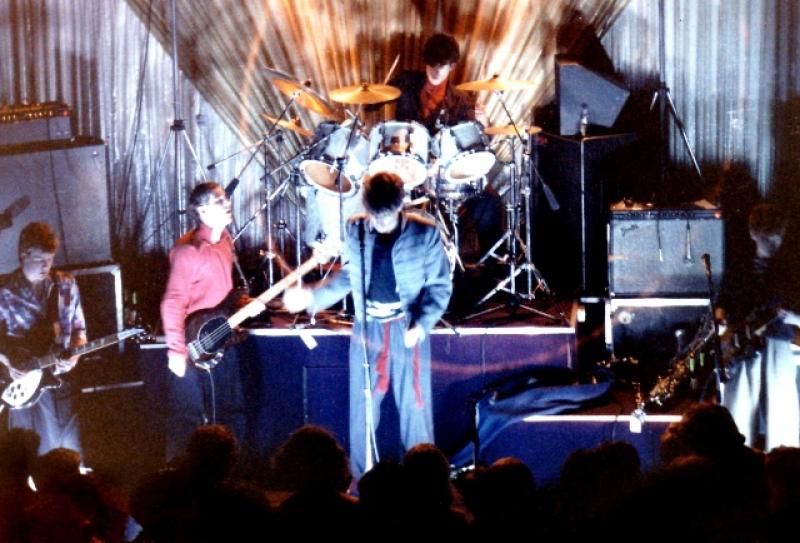 The Pop Group in full live flight, 1978
Minny Pops: Drastic Measures, Drastic Movement The Pop Group: Cabinet of Curiosities, We are Time
Two groups with tangential relationships to the pop in their names. One from Bristol, the other from Amsterdam. Each attracted attention in the punk's slipstream yet most certainly weren't punk. In time, both would be pigeonholed as post-punk, despite The Pop Group having formed in 1977 and Minny Pops getting off the ground in 1978 – successive years when punk was still vital, common currency and commercially viable.
The term post-punk, like most after-the-fact categorisations, doesn't neatly fit with events as they unfolded. But it is undeniable that punk opened the way for a raft of unconventional bands which would otherwise have been little more than bedroom-restricted hopefuls or micro-niche oddities.
The Pop Group drew on punk's energy, but their collective heads were filled with jazz, funk and reggae. The Netherlands' Minny Pops – named after a brand of drum machine rather than with irony only – were also thrall to the non-punk. Judging by their debut album Drastic Measures, Drastic Movement, they were very aware of Eno's early solo years.
Being issued a week apart is a coincidence, but these three collections are welcome mementoes of just how strange the musical landscape was after the punk dyke ruptured. As well their non-rock influences, The Pop Group – who are currently playing live – also looked beyond rock in the studio. Their classic debut single "She is Beyond Good and Evil" and equally classic, first, eponymous album were produced by Dennis Bovell of British reggae band Matumbi. Punk and reggae were linked and The Clash had recorded with Lee Perry with little real impact on their sound, but the effect of Bovell on The Pop Group's sound was monumental as keenly demonstrated by Cabinet of Curiosities. This odds-and-sods collection of alternate mixes, previously unreleased tracks and live cuts features as its second track their (shelved) initial try at "She is Beyond Good and Evil", made with Roxy Music's Andy Mackay in the producer's seat. It's great and captures a performance analogous to the issued single. If released, it still would have made an impact. But compared with what did come out, it is dry, direct and lacks the mysterious depths integral to best Pop Group records.
Cabinet of Curiosities also includes a stunning, propulsive, live 1978 version of "Colour Blind" where they sound like they would eat Gang of Four for breakfast. This anger comes to the fore on an out-of-control version of "We Are Time" recorded for a John Peel session. Best of all is the murky sounding, previously unreleased "Karen's Car" recorded live in Helsinki in 1980. About Karen Silkwood and the apparent conspiracy between America's government and the country's nuclear industry, it's a lost gem.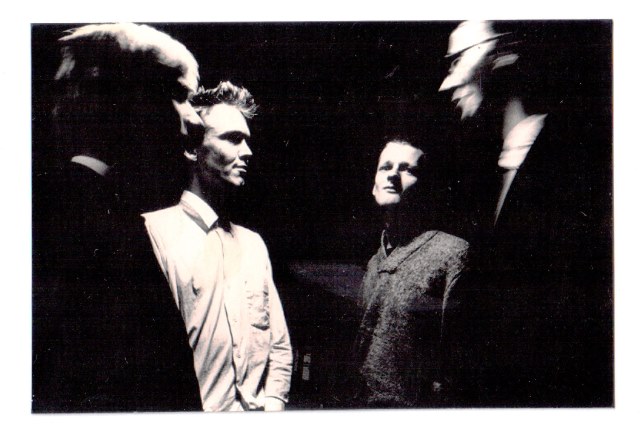 We are Time was another collection of live and studio material but originally issued in 1980 on their own label Y, which they shared with The Slits. A surprisingly cohesive album, it caught The Pop Group at their most challenging. Guitar and drums splatter and splinter, but rhythms are concise and tight yet still fluid. (pictured right: Minny Pops)
Drastic Measures, Drastic Movement was an album proper. It's terrifically engaging. After beginning with a razor-wire electronic rhythm like an agitated, minimal Suicide with a headache, Minny Pops take left turns into slow-burn grinds suggesting they were drawing from the same sonic well as early Cabaret Voltaire. Elsewhere, distorted, scratchy experiments are akin to early Tuxedomoon. When they kind-of rock, it's as if Eno's post-Roxy Music albums Here Come the Warms Jets and Another Green World were chucked in a cement mixer together. The reissue adds tracks from singles, video of a live show from 1979 and second disc recorded at a live reunion in 2012.
As rummages through the archives and back pages of two wilful bands, these are welcome. With the spectre of Eno haunting Minny Pops and Andy Mackay actually working with The Pop Group, a line is drawn between Roxy Music and post-punk, sidestepping the meat and potatoes of punk rock itself. Despite this, neither band could have achieved lift off without punk having opened doors and ears to nonconformists from Amsterdam, Bristol – and beyond.
These collections are welcome mementoes of just how strange the musical landscape was after the punk dyke ruptured
Share this article