Reissue CDs Weekly: Death and Vanilla |

reviews, news & interviews
Reissue CDs Weekly: Death and Vanilla
Reissue CDs Weekly: Death and Vanilla
The Swedish band's back catalogue is made widely available for the first time
Death and Vanilla: now revealed as a supremely consistent band
Last May, Malmö trio Death and Vanilla issued the To Where the Wild Things are album and it seemed they had arrived as a fully formed post-Broadcast proposition, harmoniously fusing vintage influences like the BBC Radiophonic Workshop, Italian giallo soundtracks and The United States of America.
With its cover imagery evoking the British Ghostbox label,
To Where the Wild Things are
could have been dismissed as havng thumbed a ride on a musical excursion begun by others. But the album was so assured and stuffed with such dreamy melodies it transcended the inspirations. Death and Vanilla were not a laboratory experiment.
How much so is proved by three new reissues of much of what they had released before To Where the Wild Things are. EP (pictured below right) was initially issued in 2010 and the new edition is bolstered by three bonus tracks, one of which is a version of Daphne Oram's "Ascend and Descend". Death and Vanilla, their eponymous debut album, was originally released in 2012. The seven-inch single "From Above" had first come out in 2013. Each reissue is on coloured vinyl and comes with a download code. These were previously obscure: the original release of "From Above" was limited to a pressing of 400 and EP was a 100-edition CD put out by a French label. Of their physical releases, only the limited-edition 2013 soundtrack album to the 1932 Dreyer film Vampyr is not reissued.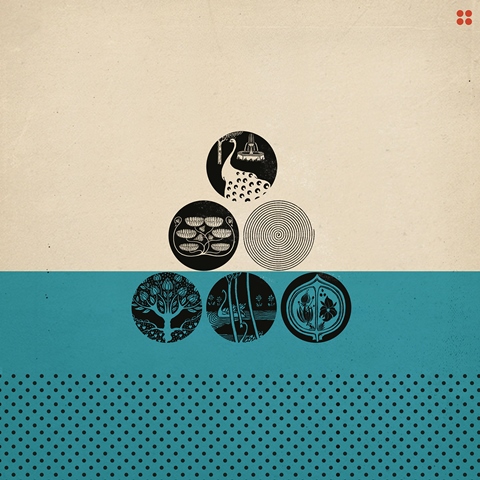 The overview brought by the reissues reveals Death and Vanilla were never shy about setting their stall. All come in the openly Ghostbox-style sleeves and song titles include the Philip K. Dick-referencing "Dreams of Sheep", the Polanski-inspired "Cul-de-sac" and "Library Goblin", which nods to both library music and the Italian band Goblin. "The Colour of Space" is a title informed by the HP Lovecraft story The Colour out of Space. Taken with the Daphne Oram interpretation, this all goes beyond Death and Vanilla showing off their evidently good taste. It also reveals that they head to sources.
Listening to these reissues en masse in the order they first saw the light of day is a strange experience. Without the pause for breath brought between each by their successive release dates, it becomes clear that Death and Vanilla actually did arrive fully formed. Everything was there from the beginning.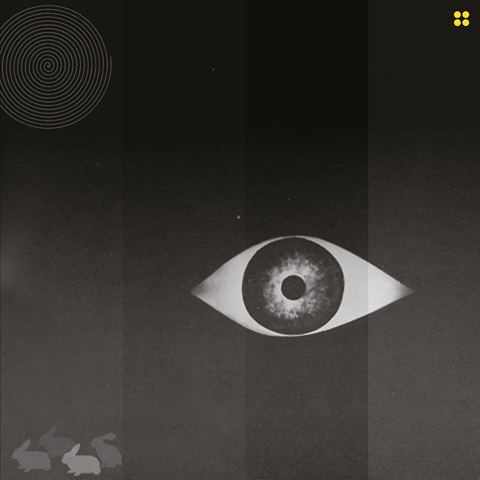 One of the earliest tracks, "Run Rabbit Run" – which must be named after the John Updike novel Rabbit, Run – from EP, is spooky, distant sounding and nursery rhyme-like meditation which sounds as though it was performed behind a cloud. It is also beautiful. "Ritual", which opens Death and Vanilla (pictured left), is even more vaporous and, initially, sounds like a group of very sleepy Clangers having a sing-song in the depths of a deep cave. As the album progresses, the fug clears for the fuzzy folk-pop of the catchy "Cul-de-sac" but descends again during Side Two for the waltz-time "The Unseeing Eye" and, after "From Elsewhere", returns the band to behind the cloud which had momentarily moved to bring a clear view.
It is all summarised on 2013's "From Above"/"Lux" single. The top side is a stately meditation balancing the wispy with the forceful by setting rhythmic pulses against a soaring melody. The melancholy "Lux" could double as a lullaby conjured up to counteract awakening after a nightmare.
While it would be fascinating to examine Death and Vanilla's bookshelves, rifle through their record collections and discover what DVDs they own, these reissues offer more than enough suggestions as to what must clutter their homes. They must also be taken as a whole rather than cherry-picked. Singling out a favourite is not possible with what is now revealed as a supremely consistent band. With buying, all or nothing is the best policy.
'Ritual' sounds like The Clangers having a sing-song in the depths of a deep cave
Share this article