CD: Warpaint - Heads Up |

reviews, news & interviews
CD: Warpaint - Heads Up
CD: Warpaint - Heads Up
Going back to go forwards with the LA quartet
Saturday, 17 September 2016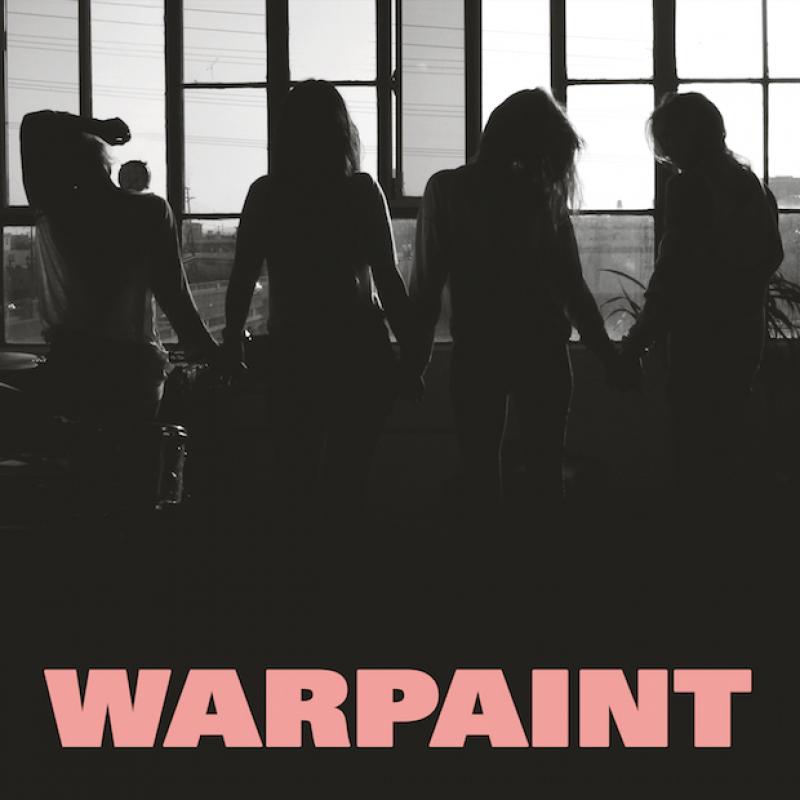 There's a lot of neurosis these days about retro-ism and lack of innovation in music, as if the shock of the new is all that gives things value. Of course, this is something worth keeping in mind: we certainly don't want to end up in a Keep Calm And Carry On world of faux nostalgia for golden ages that never existed, ingested as an analgesic as the present crumbles around us.
But taken as dogma, it becomes a very one-dimensional way of looking at things, and can stop us appreciating how much newness there is in our ever-complexifying relationships to the past.
Many musicians mining the past – whether their source material is house, blues, or, as with Los Angeles four-piece Warpaint, the post-punk and indie of the early-mid Eighties – don't do so to produce a facsimile or as a facile stylistic nod. Rather, they do it because there is unfinished business. The bands originally making the music only touched on certain themes, leaving wide open aesthetic spaces still to be explored, and, crucially, many of the conditions that inspired or required the music to be made are still with us, meaning the particular musical tics remain valid responses.
In Warpaint's case, on their third album, their exploration of the wiry, spacious possibilities for a guitar band are really bearing fruit. Postpunk, from The Slits, The Banshees and The Raincoats onwards, always allowed women an escape route from the willy-waving cliches of rock'n'roll, and it's the zone into which they escaped where the all-female Warpaint are now really flexing their songwriting and sound-making abilities. There's more dub echo than ever, even less trad rock crunch, and plenty of plaintively hypnotic melody. Crucially, though, where Warpaint could sound generic on occasion, now they seem so comfortable with what they do, that it no longer sounds of the past at all.
In this postpunk zone Warpaint are now really flexing their songwriting and sound-making abilities
rating
Explore topics
Share this article