Best of 2017: Film |

reviews, news & interviews
Best of 2017: Film
Best of 2017: Film
Favourite films from the past 12 months, plus some stinkers, from theartsdesk's film writers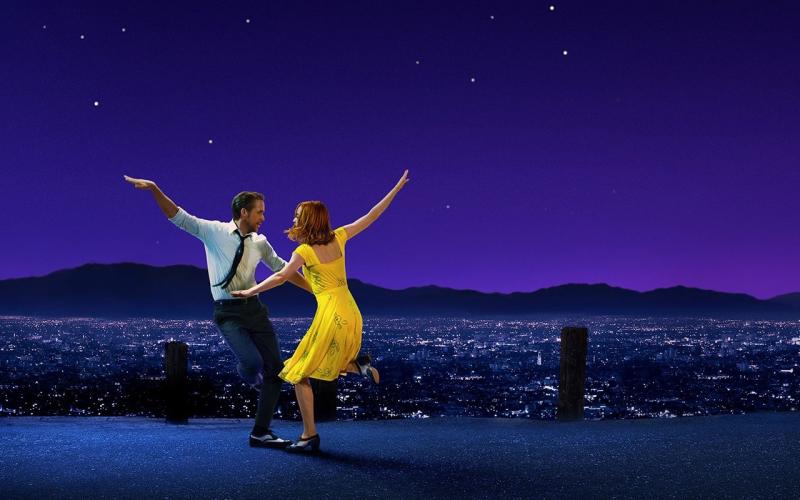 Almost unbeatable: Ryan Gosling and Emma Stone tap their hearts out in 'La La Land'
It was the night Faye Dunaway and Warren Beatty, those old robbers on the run, will want to forget. Thanks to a clerical error, the Oscar for Best Picture briefly ended up in the clutch of the overwhelming favourite.
Then the mistake was spotted and
La La Land
had to cede ground to
Moonlight
. This was a sweet moment for the considerable choir behind the backlash against
Damien Chazelle's
film. There's room for both, and plenty more, in
theartsdesk
film writers' picks of their favourite films. We also nominate a few stinkers because bad films deserve to be called out, too. Feel free to disagree with us in the comments section...
THE HITS
A Ghost Story must be the first film with a sheet in the leading role. Beneath it is C (Casey Affleck), with two holes for eyes. A musician, he haunts the faded ranch house in Texas where he lived with his wife M (Rooney Mara) before his death in a car crash nearby. This is a complex and beautiful movie about time, loss and impermanence. Director David Lowery ushers us into another dimension, where each scrape, scratch and bang has depth. Shadows and flickers gain meaning. You come out in a trance, hearing and seeing the world differently. Markie Robson-Scott
In a year in which sexual misbehaviour led to the apparent ending of not a few showbiz careers, Call Me By Your Name emerged with clarity and force as a reminder of the rewards of mutual intimacy – and the pain that can accompany it. Set in an Italy ripe with possibility on all fronts, not least the erotic potential of a peach, Luca Guadagnino's adaptation of André Aciman's novel constituted a rigorously told reverie shot through with both beauty and heartache. It tells of a questing 17-year-old who falls hard for his father's newly arrived academic researcher (played by Armie Hammer). The film catapulted its open-faced leading man Timothée Chalamet to immediate stardom. Hollywood looks likely to be calling for some years to come. Matt Wolf
A revelatory, muscular debut from first-time British director Francis Lee, God's Own Country took us into a tough, Lawrentian rural world, where the last thing we expected would be a burgeoning romance between moody, "mardy arse" Johnny Saxby (Josh O'Connor) and removed Romanian worker Gheorghe (Alec Secareanu), who comes to help out on Johnny's almost scratch-subsistence family farm. But when least expected, love – and fate – stumbles in… There's such rough beauty to the film, such tenderness, all expressed far more richly through images (top work from cinematographer Joshua James Richards) than in its very spare script. Francis Lee came out of seemingly nowhere to the very forefront of that amorphous thing, the British film industry – a breath of fresh air, in every sense. Tom Birchenough
Watched before hype made hackles rise, the miracle was clearer. La La Land was a close argument on the necessity and sad limits of love and art, Hollywood's nature as a town and state of mind, and jazz's past and future, made by writer-director Damien Chazelle on endorphin floods of pure cinema and music. If the ghosts of Jacques Demy and Miles Davis haunted his Hollywood Boulevard, Emma Stone and Ryan Gosling were film stars with the sharp wit and profound grace of fresh greats. They floated through the film while seeming earthily real. Chazelle took romance to an exquisitely painful peak, saw it win even as it lost, then let the tears flow. Nick Hasted
The last of Logan was the best of Logan. Directed and co-written by James Mangold, this swansong for Hugh Jackman's much-loved Wolverine character was a haunting elegy for times past, battles fought and comrades lost. Eschewing the cataclysmic CGI-fests of earlier X-Men movies, Logan kept its scale human and intimate, and at its core was a subtle and touching two-hander between Jackman and Patrick Stewart's Charles Xavier, both delivering some of the best work of their careers. The story became a road movie-cum-Western which carried the X-Men story both forward into legend and back to its roots, a long goodbye for everything that Xavier and Logan had been through. Adam Sweeting

For reasons unrelated to his performance, Casey Affleck was not a popular Best Actor at this year's Oscars, but the quiet power of his work here cannot be denied. He played a damaged man with winter in his soul, the tragic cause of which was revealed with shocking skill by writer-director Kenneth Lonergan. To the very last, as the grieving Lee took charge of his nephew Patrick (an assured young Lucas Hedges), the film always opted for the unsentimental fork in the road. Humour and eventually redemption made this a mature, slow-burning, unshowy treat. Jasper Rees
The best films give you the chance to escape the everyday world and explore someone else's experience. To see life from a director's perspective, to spend time watching people you'll never meet in real life, go to places you will never go, these are the reasons I love the cinema. This year Barry Jenkins's Moonlight plunged me into the experiences of a gay, black American man raised in poverty and struggling to find love – a universe away from my lived experience. Beautifully filmed and edited with wonderful performances by three actors who play the lead character at different times in his life, as well as Naomie Harris's staggeringly brave performance as his tormented and abusive mother, Moonlight rightly won three Academy Awards, including Best Picture in that infamously clumsily handled Oscar ceremony. Saskia Baron

Sean Baker's sophomore film was a technicolour-drenched joy. Steady pacing, naturalistic acting, and inch-perfect framing lull you into its Floridian summer haze. You care deeply for these outcasts in The Magic Castle motel, only to be sucker-punched by the finale. Following his no-budget debut Tangerine, Baker proved a uniquely human filmmaker in the latest triumph from indie production house A24 (Moonlight, A Ghost Story, Lady Bird). It's filmmaking at its most pure; a simple story, affectingly told by characters that leave you aching. Owen Richards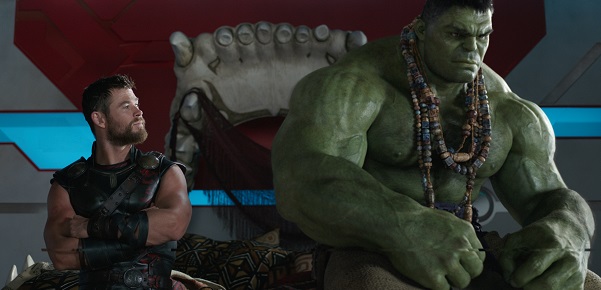 Thor: Ragnarok
Blimey, it's been a dark, introspective, sob-enducing year for quality cinema. Thank goodness, then, for all the gaudy colour and deadpan wit of Thor: Ragnarok from New Zealand director Taika Waititi, which must rank as 2017's most knowingly funny offering. Yet even in bringing his distinctively personal spin on Marvel's overblown fantasy universe – one that mines the mundane and the bathetic for exquisite nuggets of humour – Waititi nevertheless retains a deep affection for his subject matter. It's his own role in the movie as rock monster Korg – blaming his rebellion's failure on a lack of pamphlets, among other gems – that really stays with you. That, and bulky heroes Thor and Hulk bickering like toddlers over who's the biggest and strongest. For sheer, eye-widening joy, there wasn't anything to beat it. David Kettle

THE MISSES
The most disappointing movies leave one sitting in the cinema all too aware of the filmmaker's inability to transport the audience anywhere and conscious of uncomfortable seats. Blade Runner 2049 was that film. It had no emotional engagement, no gear changes in its narrative drive. It was riddled with grotesque misogyny and offered an unremittingly dull visual and acoustic palette. The original movie's billboards invited Deckard to join the offshore colonies while plunging the audience into Ridley Scott's nightmarish vision of our own earth in 2019. It was wholly innovative and utterly captivating in its fusion of film noir homage and sci-fi horror. Thirty-five years on, Denis Villeneuve gave us a tortuous fanboy film stuffed with clever references for arcana obsessives but devoid of any feeling. On my death bed I'd like every one of the 164 minutes spent watching Blade Runner 2049 given back to me as penalty time. Saskia Baron
Buy Me!
What happened to Vadim Perelman after his wonderful 2003 Ben Kingsley-starrer House of Sand and Fog? There was The Life Before Her Eyes four years later, of course, then silence… It turns out that the Ukrainian-born, Canada-raised director has been working in Moscow for most of this decade, with a couple of popular TV mini-series under his belt. His first Russian-language feature Buy Me! surfaced at June's Moscow Film Festival, and even by the dubious standards of that forum's competition strand, it was a bad 'un. With a title like that, the fact that it was a prostitution drama came as little surprise. After a largely redundant opening set in the Emirates, its three heroines set out to make their futures in a Moscow that could be Nineties or could (almost) be now. Perelman's world of flash nightclubs is so unoriginal, it hurts more than the pain of his film's tragic conclusion. Tom Birchenough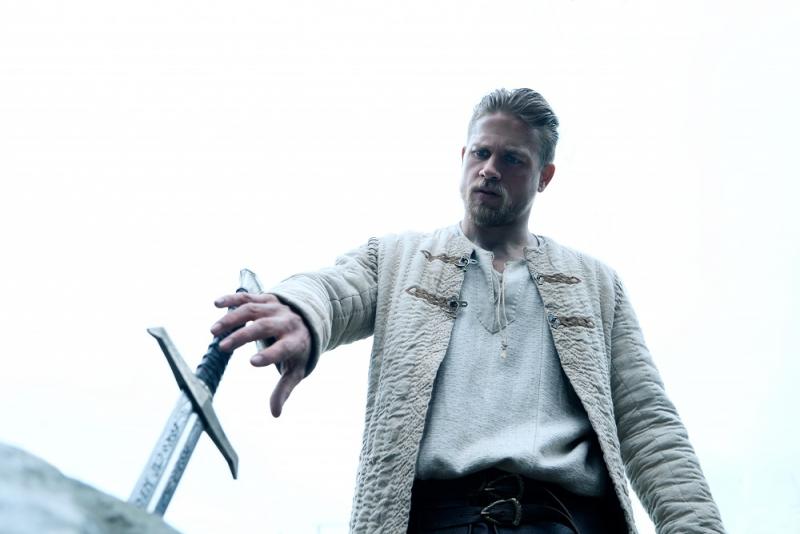 King Arthur: Legend of the Sword
Almost everything about Guy Ritchie's yobbish assault on Arthurian legend was exquisitely wrong. Charlie Hunnam was an amazingly dull hero, Jude Law phoned in his chief villain, and David Beckham's cameo as a scarfaced executioner was a pathetic joke at the expense of audiences. Ritchie's pub yarn storytelling style and computer-generated menagerie of monsters performed a relentless pas de deux in which each attempted to outdo the other in pointlessness. Jasper Rees
The original Kingsman: The Secret Service was an entertaining spy spoof, but everything good about it was annihilated in the 2017 follow-up. Cursed with a bigger budget and global pretensions, it was loaded with guest stars with nothing useful to do, and instead of a plot there was a smouldering crater of disconnected events. Logic, proportion and taste left the building before the opening credits. Adam Sweeting

9/11
You'd think with such an overt title, filmmakers would be careful to pay respect to the subject matter. You certainly wouldn't expect Charlie "Tiger Blood" Sheen to provide a Poseidon Adventure script on a Syfy Channel budget. The World Trade Centre attacks are commandeered for faux-poignancy, turning this C-rate action flick into something all the more deplorable. Its stilted dialogue and appalling CGI are almost so bad it's good, until you realise you're laughing at a 9/11 movie and that cheer turns to ash in your mouth. Owen Richards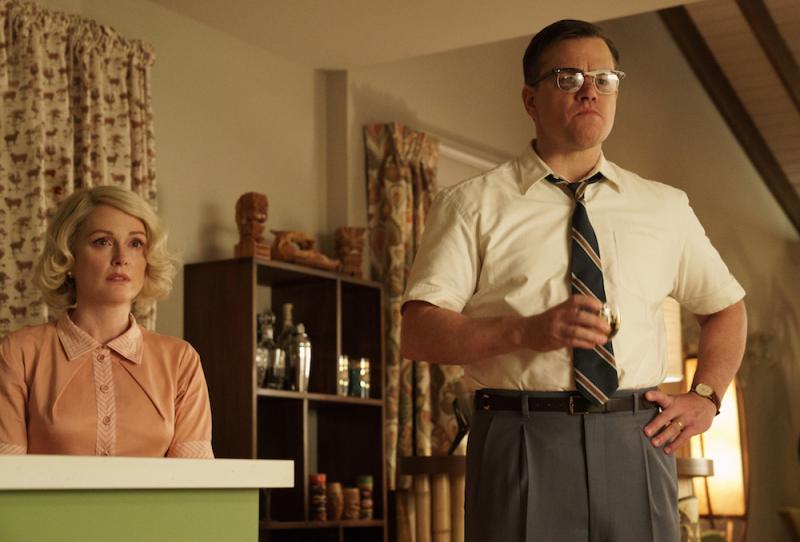 Suburbicon
Directed and co-written by George Clooney with a script by the Coen brothers thrown in, Suburbicon is not funny or clever. Its farcical murder plot-line is combined, jarringly, with the real-life story of the racist riots sparked off by an African-American family moving into an all-white suburb in 1957. Matt Damon and Julianne Moore are the scheming lovers but they're too inconsistent and one-dimensional to care about. The best bits are Oscar Isaac as an insurance salesman and the meticulous period detail. But a Zenith Flash-Magic TV does not right the wrongs in this grating pastiche of the American dream. Markie Robson-Scott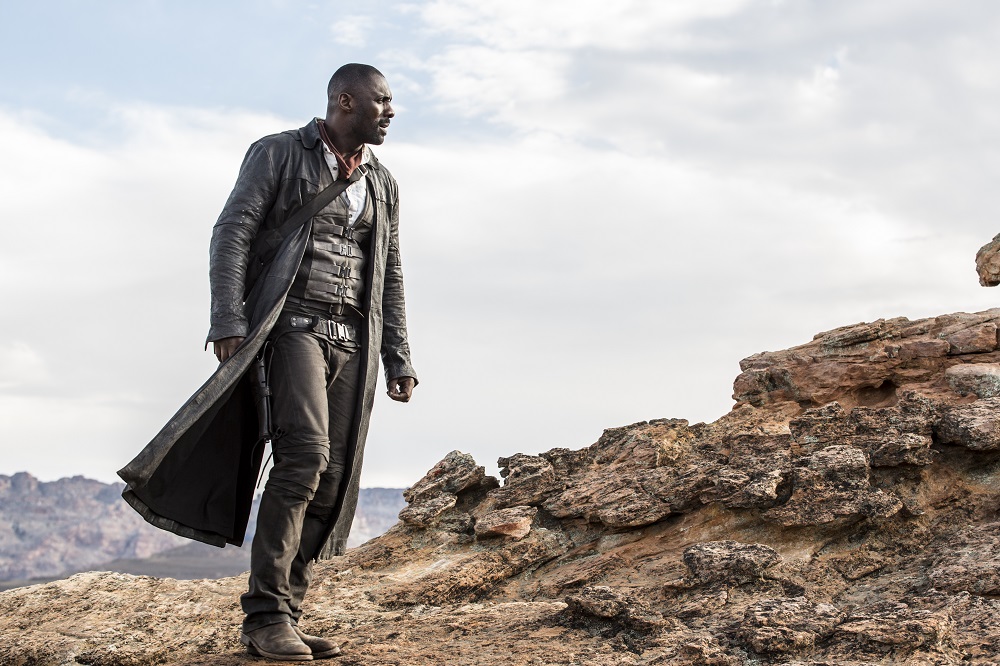 The Dark Tower
How do you adapt Stephen King's magnum opus, a capacious, eight-volume Western fantasy epic? JJ Abrams and Ron Howard perhaps paused to consider as they passed that few King books much longer than a novella have actually proved cinematic. A Royal Affair's talented director Nicolaj Arcel therefore took a wild gamble to finally film The Dark Tower as a brief, redundant sequel to a vast story few cinemagoers knew. Instead of a rich, world-building saga, he offered edited lowlights of an adventure mostly left off-screen and unexplained. This was War and Peace without Napoleon's invasion, or Russia. Nick Hasted
The best films give you the chance to escape the everyday world and explore someone else's experience
Explore topics
Share this article