Pet Sematary review - spine-jolting shocks, but a disappointing ending |

reviews, news & interviews
Pet Sematary review - spine-jolting shocks, but a disappointing ending
Pet Sematary review - spine-jolting shocks, but a disappointing ending
Stephen King adaptation leaves you pondering what might have been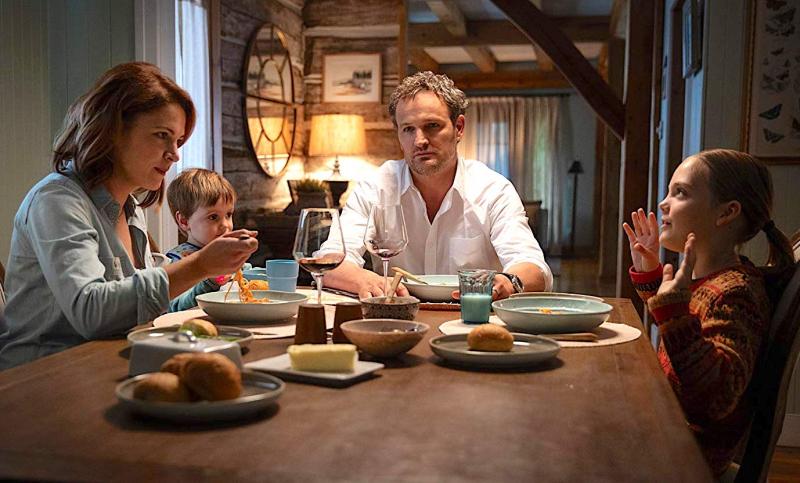 What could possibly go wrong? Louis and Rachel Judd (Jason Clarke, Amy Seimetz) and family
The wilds of Maine have been favourite country for novelist Stephen King, and they form the setting for this new version of his 1983 supernatural thriller (previously filmed in 1989).
Dr Louis Creed (Jason Clarke) moves his wife and two kids from big-city Boston and his stressful job as an ER medic to a rambling house in Ludlow, looking for more family time and a better quality of life. Dream on, doc.
It all looks promising as the Creeds drive through winding, leafy lanes and admire the sprawling 50 acres surrounding their new abode. There's a sudden menacing note, though, as the rural peace is shattered by a giant truck roaring by at colossal speed. Stranger still is the procession of children wearing weird animal masks which treks past, pushing a dead dog in a wheelbarrow.
Wandering in the forest, Creed's daughter Ellie (Jeté Laurence) finds the lush woodland giving way to a wasteland of stunted trees, crosses and piles of twisted logs. Here she meets Jud Crandall (John Lithgow, pictured right with Laurence), a mysterious old-timer who tells her about the old local tradition of bringing dead pets here to be buried.
King's theme is life, death and bereavement, and why it's better for the dead to stay that way. It's Jud who lets the cat out of the bag, telling Louis that the Pet Sematary is the seat of ancient powers which can bring the dead back to life ("there's something up there...") There's talk of the Wendigo, an evil spirit from Algonquin folklore. The first manifestation of ancestral weirdness is the freakish reincarnation of Church, Ellie's pet moggie (pictured below), a scruffily amiable creature before he gets run over, only to return as a hissing, scratching monster.
Directed by Kevin Kölsch and Dennis Widmyer, Pet Sematary delivers some chilling shocks and spine-jolting scares, and it works best when it keeps the story's supernatural dimension connected to the real-life experiences of the protagonists. Creed and his wife Rachel (Amy Seimetz) discuss the afterlife with daughter Ellie (Jeté Laurence) – Rachel, a religious believer, is confident there is one, but Louis the science-based medic says there isn't. Rachel's outlook is rooted in guilt about her childhood experiences with her sister Zelda, who suffered a hideous spinal deformity (ghoulishly exaggerated here by props and makeup). Louis finds his belief in empirical evidence challenged after he tries unsuccessfully to save a local boy, horrifically injured in a road accident, and finds the victim appearing to him in dreams, warning him that "the barrier is broken".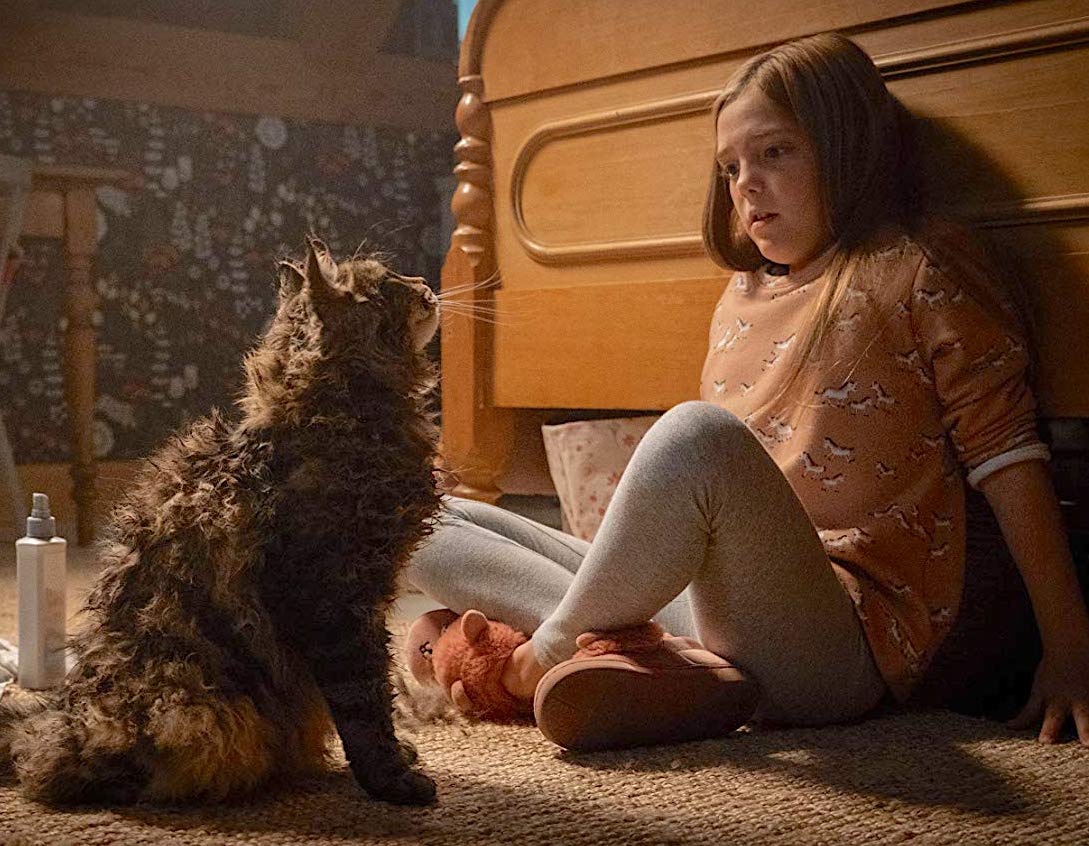 It's a sudden tragic bereavement which sets up the denouement. The family's pain and loss is crushing, and the doc's desire to turn back time understandable, but his sudden conversion from rational professional to occult gravedigger is a little too much of a leap. As the story parts company with the emotional life of its characters it devolves into a catalogue of splatter-fest commonplaces, almost as if a different production crew has taken over. The ending arrives with indecent haste, as though the cinema management has suddenly decided they need the room back and want the audience out pronto. It leaves you pondering what might have been.
The first manifestation of ancestral weirdness is the freakish reincarnation of Church, Ellie's pet moggie
rating
Explore topics
Share this article