CD: Mark Lanegan Band - Somebody's Knocking |

reviews, news & interviews
CD: Mark Lanegan Band - Somebody's Knocking
CD: Mark Lanegan Band - Somebody's Knocking
The growling auteur continues his purple period with an album of winningly dark pop
Saturday, 12 October 2019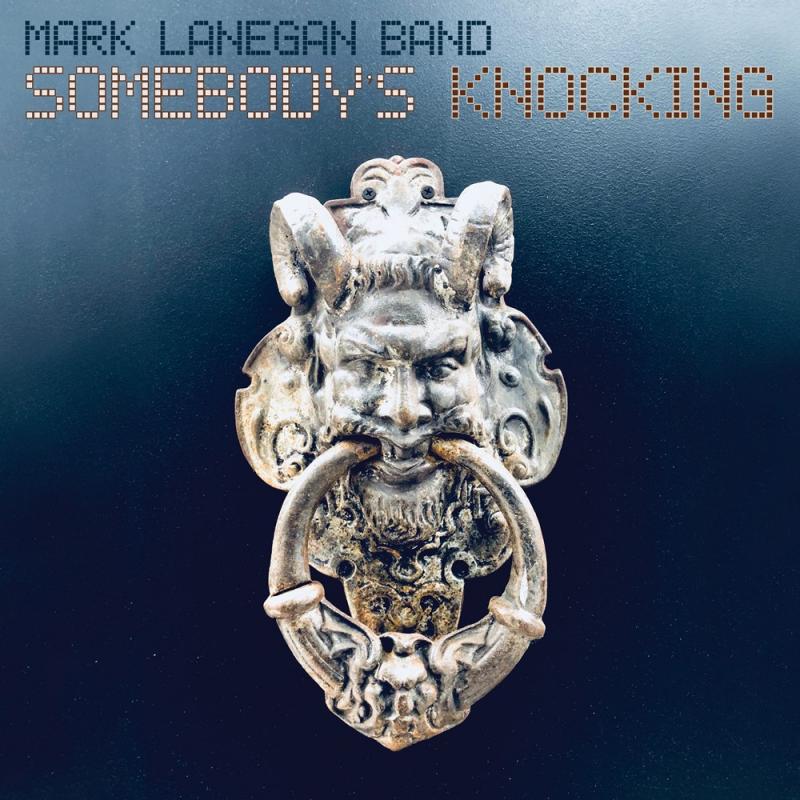 'Somebody's Knocking': close to the disposition of The Sisters of Mercy around the time of 'Alice' and 'Floorshow'
Spaghetti Western guitar, rumbling bass, a rattling keyboard pulse and an unyielding forward thrust combine to delineate Somebody's Knocking's opening cut "Disbelief Suspension". Then there's that growling yet melodic voice delivering sinister lines like "gonna fly to the sun in a helicopter…you wanna take a ride." Recognisably, it's Mark Lanegan.
Equally perceptibly, his new album is another winning episode in the purple period he's been enjoying over the last four years or so.
The album's PR material finds him declaring his fondness for Depeche Mode and New Order, a predilection first overtly surfacing on his last solo album, 2017's Gargoyle. After that there was the Duke Garwood collaboration With Animals but Somebody's Knocking resets the dial to what came previously. Gargoyle was not entirely in-line with the now-acknowledged influences though: some of its songs were, others weren't. All of Somebody's Knocking is imbued with the spirit – albeit a shadowy spirit – of the Eighties music he's referring to.
In practice, the result is a consistent collection of 14 catchy songs which instead of becoming lifts from the New Order of Low Life or "Black Celebration" Depeche Mode are closer to the disposition of The Sisters of Mercy when they found their feet around the time of "Alice" and "Floorshow". His creative partners include Rob Marshall (integral to Gargoyle's electro-inclined tracks) and Martin Jenkins aka modern electronica whizz Pye Audio Corner. Nonetheless this is avowedly a Mark Lanegan album, one where he sounds as if he's having a ball.
"Stich It Up" is an up-tempo romp with soaring bass guitar and an uplifting chorus. The powerful ballad "Playing Nero" recalibrates Joy Division's "Atmosphere" but with a forcefulness that transcends its roots. Even better is the swirling, "Dear Prudence"-esque "Gazing From the Shore". All of which makes Somebody's Knocking a pop album, albeit one conforming to Mark Lanegan's particular idea of pop.
Mark Lanegan sounds as if he's having a ball on 'Somebody's Knocking'
rating
Explore topics
Share this article