Album: Khruangbin - Mordechai |

reviews, news & interviews
Album: Khruangbin - Mordechai
Album: Khruangbin - Mordechai
The Texan three-piece are hard to pin down, but easy to love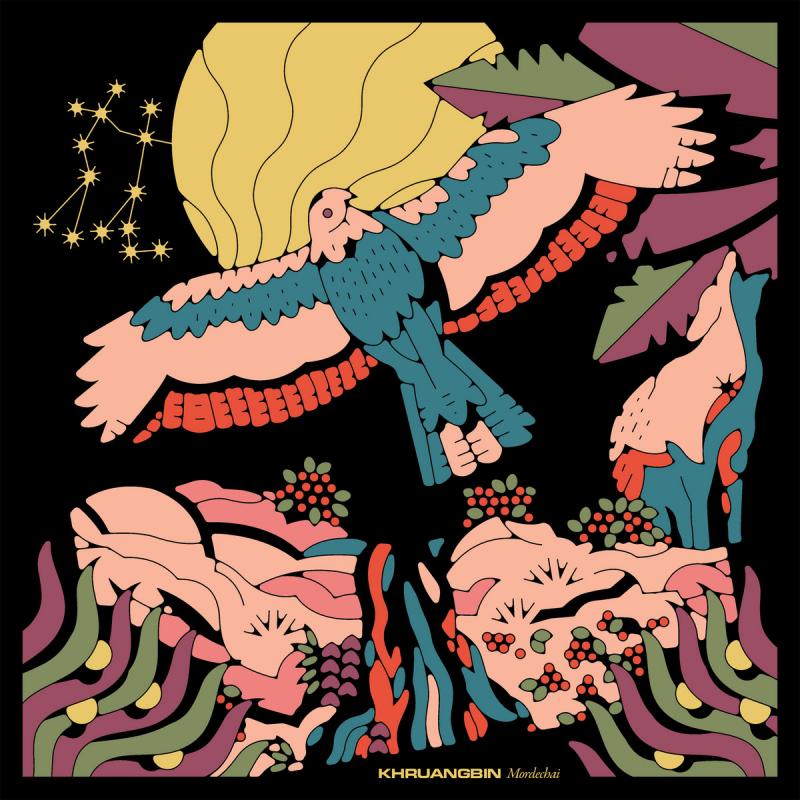 There's a moment halfway through Khruangbin's latest album that succinctly sums up the melting-pot model this band have made their own. It's "Pelota", a Spanish-influenced song, based on a Japanese film, played by a Texan three-piece with a Thai name. It's also very, very good indeed.
If Khruangbin is a name new to you, then you'll need to know that, on their previous three albums (including Hasta el Cielo, 2019's dub reworking of their second, Con Todo El Mundo), they have dabbled in dub reggae, Middle Eastern psychedelia, 1960s Thai music, funk and soul. For a band who seem to be happy piling ingredients on the plate, theirs is a surprisingly sparse sound – always leaving enough space for a satisfying emotional swell, or a fat funk break.
On Mordechai, the largely instrumental band have chosen to introduce vocals up front and high in the mix, having previously taken an approach that made My Bloody Valentine look like David McAlmont. It's a move that changes the dynamic without upsetting the band's delicate balance. Where before they could seem distant and locked into their own groove, the addition of the human voice welcomes us in and ushers us through the door. A side-effect perhaps, but a very welcome one.
There are smoother edges to this album than previous outings. The close harmony interplay of extended chords and vocal melodies on opener "First Class", plus "Time (You and I)" and "If There Is No Question" sound like the Mizell Brothers after a particularly fruitful round-the-world gap year. Meanwhile, there are shades of Bill Withers in the bassline of "So We Won't Forget", a groove played so deep in the pocket you wonder how they'll ever find their way back.
For fans of their wide-open-space funk, there are still those broader influences at play. As well as the previously mentioned "Pelota", "Connaissais de Face" is a particularly high water mark, effortlessly combining the conversational back-and-forth of classic Gainsbourg with syncopated, African-influenced guitar work.
Khruangbin have always made music that rewards close listening. With the vocal hooks and dancing boots of Mordechai, they're making it easier than ever for us to love them.
For fans of their wide-open-space funk, there are still those broader influences at play
rating
Share this article