The Capote Tapes review - lush portrait of the louche writer |

reviews, news & interviews
The Capote Tapes review - lush portrait of the louche writer
The Capote Tapes review - lush portrait of the louche writer
Entertaining documentary portraying a figure once described as the 'fairy Huck Finn'
Saturday, 30 January 2021
Truman Capote in his pomp
"A candied tarantula" is one of the many great descriptions of Truman Capote that light up this conventionally made but enjoyable profile of the American author most famous for Breakfast at Tiffany's and&nbs
p;
In Cold Blood
. Written and directed by first timer Ebs Burnough (formerly a public relations consultant and social secretary at the Obama White House),
The Capote Tapes
stitches together a rich array of talking heads and a wealth of archive to produce a chronological portrait of one of America's first
gay
icons.
To make his portrait, Burnough had access to the interview tapes that George Plimpton of the Paris Review had recorded with Capote's friends, admirers and enemies. It's quite a voice cast and includes Lauren Bacall, Gore Vidal, Gavin Lambert and Norman Mailer, who off-handedly describes the author as a "beautiful faggot prince". In addition to these audio extracts, which are played out over appropriate film archive, animation and stills, there are new on-screen interviews with writers including Jay McInerney, Cólm Toibín and John Richardson as well as a fabulous turn by Vogue's André Leon Talley and the elderly but still astute talk-show host Dick Cavett. They all provide excellent insights into Truman Capote's love-hate relationship with American high society. He was both its most razor sharp and amusing observer and in his last unfinished novel, Answered Prayers, its eviscerator.
The Capote Tapes producers appear to have had no budgetary problem with assembling an outstanding archive to illustrate their profile. As well as the author's TV news and chat show appearances, there are plentiful clips from classic films – including a scene with the Dill character in To Kill a Mockingbird, who was probably based on Capote. He had been friends since childhood with novelist Harper Lee. The sanitised but charming film adaptation of Breakfast at Tiffany's made him famous, but it's the far grittier In Cold Blood which yields the more interesting backstory. Capote fell in love with one of the murderers, Perry Smith, and promised to show Smith's human side when he was researching his "non-fiction novel", but then grew impatient for Smith's execution so he could finish the book. It's a fascinating twist which could have done with a little more screentime exploring the ethics of journalism, but Burnough moves on swiftly to the catastrophic social fall out around Answered Prayers.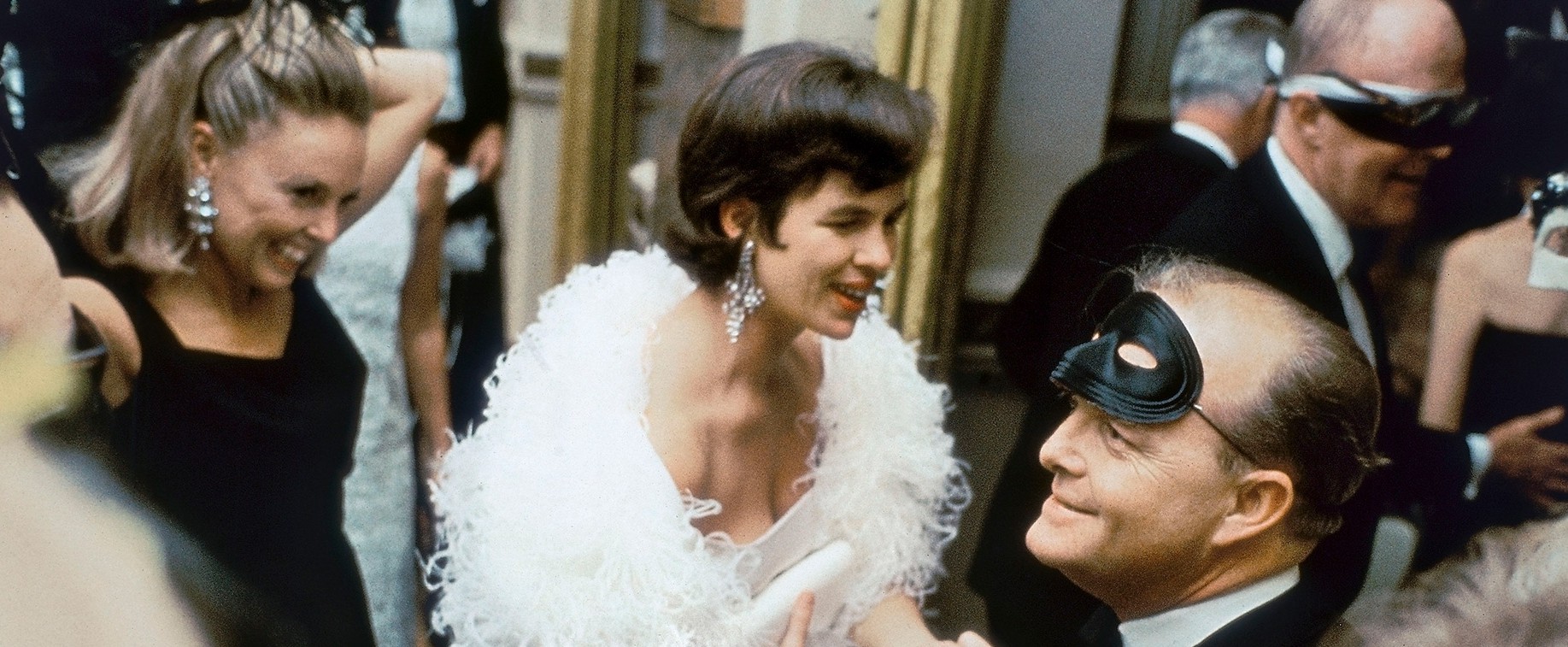 Much is made of Capote's betrayal of his chic, high society friends, Babe Paley, Lee Radziwill and Slim Keith who had considered Capote as their amusing raconteur and confidante, only to be outraged when their extramarital affairs were laid bare in the thinly-disguised extracts from Answered Prayers. It's fun to see the footage of the author at Studio 54 in its heyday and Capote jiggling on stage with Mick Jagger, even if the drunken chat-show interview is a downer. As Jay McInerney observed, there's nothing sadder than the way Capote turned into a professional talk-show guest at the expense of his writing. There's not quite enough analysis in the documentary of the writer's psyche, perhaps elbowed out by the intriguing life story and enjoyable anecdotes. I'd have liked to hear more from one the most interesting interviewees, Kate Harrington, whom Capote unofficially adopted as his daughter when she was 13 and he was having an affair with her abusive father. But that's a minor criticism of an otherwise very watchable documentary that would sit nicely in a triple bill with the two feature films that have already portrayed the writer, Capote and Infamous.
Much is made of Capote's betrayal of his chic, high society friends
rating
Explore topics
Share this article