The Drowning, Channel 5 review - unbelievable |

reviews, news & interviews
The Drowning, Channel 5 review - unbelievable
The Drowning, Channel 5 review - unbelievable
Lost-child drama demands herculean suspension of disbelief
Wednesday, 03 February 2021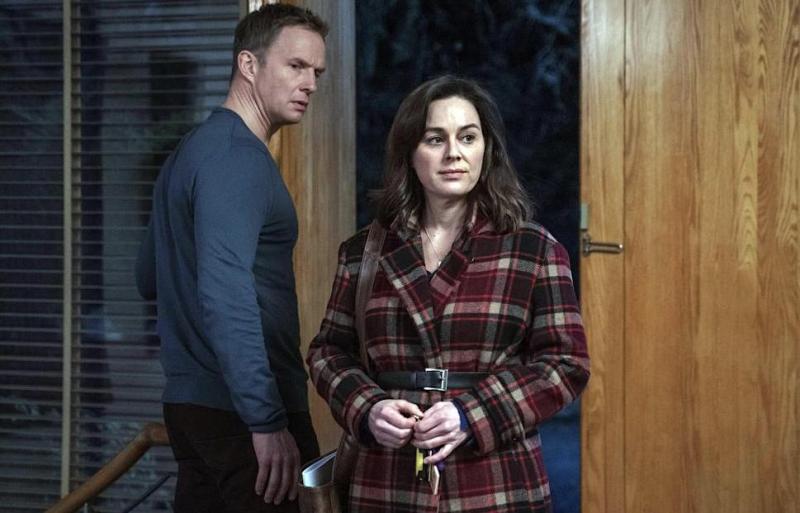 Identity crisis: Mark (Rupert Penry-Jones) and Jodie (Jill Halfpenny)
The theme of a parent haunted by the loss of a child can have powerful dramatic potential, and this is the premise behind The Drowning, Channel 5's new four-night mystery. Nine years earlier, Jodie and Frank's four-year-old son Tom vanished during a family outing to a local lake.
His body was never found, and he was presumed dead.
But the supposed death itself only heightens the lurking suspicion that this show has a few screws loose. Tom's disappearance occurred on a sunny day at a relaxing popular beauty spot, rather than in rough seas during a sudden storm, so surely somebody would have seen something, or some trace of him would have shown up by now? Unless of course the police's eagerness to shut the book on the case is indicative of some deep-rooted, wide-ranging conspiracy.
Whatever, it leaves the door open for bereft mother Jodie (Jill Halfpenny) to convince herself that a schoolboy she sees by chance in the street is in fact her missing son. She starts following him around, jumping on the same bus and following him to school, and cooks up a crackpot plan to become a "peripatetic teacher" giving guitar lessons. Which is odd, since there's been no sign that she's a musician, although creepy background music follows her wherever she goes. Still, despite her suspicious manner, no teaching experience whatsoever and lack of a DBS certificate, headmaster Mr McKenzie (Conor Mullen) takes her on… or at least doesn't quite manage not to hire her, despite giving her a series of funny looks. He should have listened to his deputy, Miss Towne (Roisin O'Neill), who thinks Jodie's a wrong 'un and doesn't mind saying so.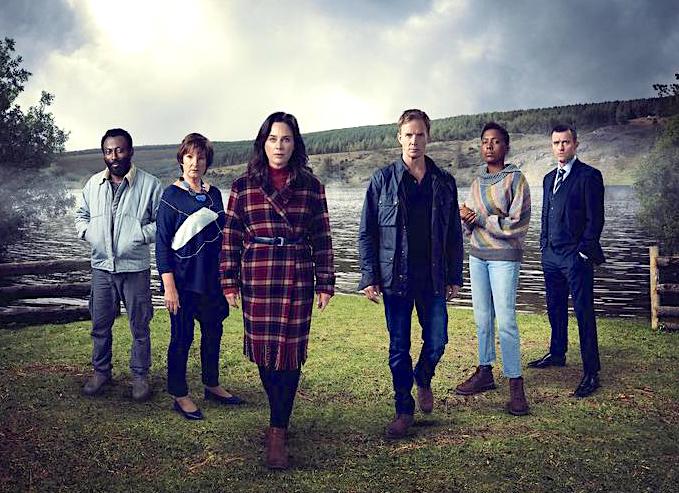 We should feel some sympathy for Jodie, though. Not only has she lost her son, but her slippery ex-husband Ben (Dara Devaney) has married her ex-best friend Kate (Deirdre Mullins), her father – who blamed her for her child's death – has just drowned in his bath, and she loathes her mother Lynn (Deborah Findlay). The implication is that grief has left her unhinged and perhaps delusional, and Frank refuses to take seriously her claim to have found their son.
She certainly isn't acting rationally, though the cast and the script (by Tim Dynevor, father of Bridgerton's Phoebe) don't try to discourage her. Also, the fact that The Drowning was shot in Ireland but would like you to think it was somewhere in England lends it a jarringly unreal feel.
Anyway, Jodie starts up her own unofficial music classes which somehow don't get her thrown off the school premises, and lavishes praise on the boy (Daniel), even though he plays the guitar as if he's got both hands on back to front. Long story short, she finds that Daniel (Cody Molko) is (supposedly) the son of architect and widower Mark Tanner (Rupert Penry-Jones), and she sets about insinuating herself into his life with stalker-like intensity.
As the story develops Jodie gets embroiled with an unpleasant bunch of gangsters who sell drugs and counterfeit documents, takes off on a hare-brained flight to nowhere and nearly ends up in jail, where frankly she probably belongs. One thing's for sure, you won't be able to predict how the ending works itself out, because it blissfully defies belief.