Music Reissues Weekly: The Hit Parade - Pick Of The Pops Vol 1 |

reviews, news & interviews
Music Reissues Weekly: The Hit Parade - Pick Of The Pops Vol.1
Music Reissues Weekly: The Hit Parade - Pick Of The Pops Vol.1
Fourteen reasons why the enduring indie combo may be Britain's most wilful band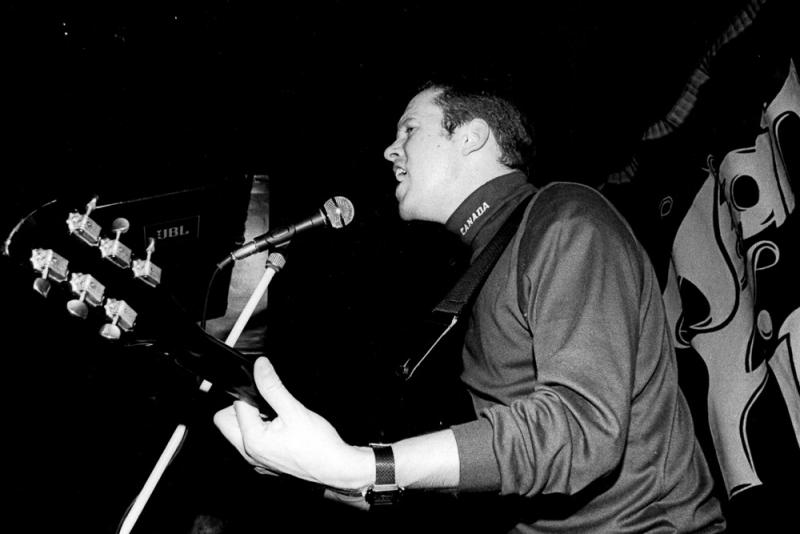 The Hit Parade's Julian Henry takes it to the stage
On the cover of The Hit Parade's Pick Of The Pops Vol.1 it says "London's No.1 Pop Group." Underneath, a strapline states "File under: C86 twee Sarah Sixties pop." Obviously, irony is at play with some of this – from the band name to the album title and the top pop group boast. The suggested categorisation might be nearer the mark.
Pick Of The Pops Vol.1 is a vinylisation of a Hit Parade comp first issued in 2012. Back then, there were 20 tracks. Now, it's 14. Picking these particular pops must have been tough as The Hit Parade formed in 1984 and since then there's been seven albums and, depending on how it's counted, 19 singles – the last issued in 2019. Stylistically, although what's here was recorded between 1984 and 2006 it's impossible to point at one track or another as early, mid or late. The sound is consistently cohesive.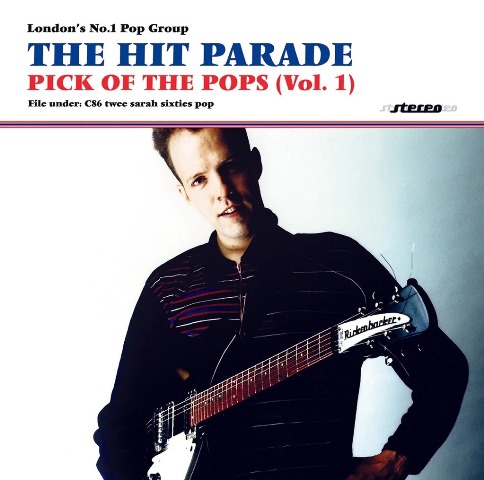 And what's here is remarkable as it verifies that a particular strain of British independent music endures. Despite the "File under" note, The Hit Parade pre-date C86 and Sarah Records and haven't strayed from a chosen archetype: light Sixties pop, jangly guitars, odd nods to Bossa Nova, an early Smiths strumminess, a Postcard Records sensibility, a Pastels-like naivety, lots of lyrics of yearning and of celebration of what might not obviously need celebrating. In common with Hefner, some of the lyrics can seem too personal: listening to what's shared can feel awkward.
A 1991 single included (originally issued by Sarah; the bulk of The Hit Parade's releases are on their own label JSH Records) is titled "In Gunnersbury Park." The opening lyrics are "So the leaves touch the ground of a bowling green in Acton. It's a place where my feet know which way to go." It's followed by "The Sun Shines in Gerrards Cross." Next up, the more oblique "The House of Sarah" seems to lament the imminent closing down of Sarah Records. Before this, No 1 magazine had reviewed the debut Hit Parade single "My Favoutire Girl" and said it was "tuneful pop to send Roddy Frame green with envy."
Maybe, but The Hit Parade never became as commercially successful as Roddy Frame's Aztec Camera. It takes commitment and focus to stick with something so particular for so long. The constant is Julian Henry. Outside The Hit Parade, readers of the music press would have seen his name in Melody Maker, NME and more. He could be forthright. In 1985, in a live review, he wrote "I've always wondered what sort of groups have the music industry slobbering over them prior to any form of public acclaim and Simply Red are a good case in point," and went on to say they "were simply too polished, too ordinary and too bland and ultimately it can only be a reflection of the times that such bands are touted as hot stuff."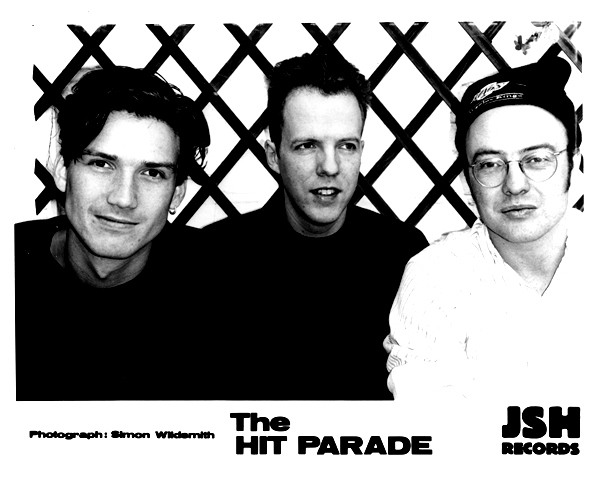 In 1987 – on something closer to his heart – Henry wrote a piece on Orange Juice for Underground magazine. Its intro said his "love of pure pop was born with Orange Juice and their many latter-day cousins." Although he was writing elesewhere about Psychic TV, Sigue Sigue Sputnik and Zodiac Mindwarp & The Love Reaction, that yen for a specific pure-pop archetype has never been eradicated.
There's a twist. As The Hit Parade endured, Julian Henry went into working in marketing and public relations in the 1990s. Clients included Absolut Vodka and Coca-Cola, plus Michael Jackson and The Spice Girls. American Idol and Big Brother too. In 2007, he began working for Simon Fuller's company and has worked with David and Victoria Beckham. Over 2007 to 2009 he wrote a series of articles for The Guardian on PR and the Tory party. The tension between being a dyed-in-the-wool indie musician and the role in high-end mainstream PR and marketing duly caught the attention of The Guardian's culture section in 2011, to whom he said "I've built a huge brick wall between the two things, they just don't overlap." A form of psychological compartmentalisation then?
On the evidence of the sparkling tracks cherry picked for Pick Of The Pops Vol.1, there is no discernable connection between the two Julian Henrys. He opens 2001's "The Boy Who Loves Brighter" with the words "I should have grown up now, but my childhood never let me go." Perhaps retaining this attitude is a product of determination rather than happenstance. If this is the case, then The Hit Parade must be in the running for being awarded the prize for being Britain's most wilful band.
Next week: The Movers – Vol.1 1970–1976. Comp digging into the South African soul band