Soloists of the Bavarian Radio Symphony Orchestra, Uchida, QEH |

reviews, news & interviews
Soloists of the Bavarian Radio Symphony Orchestra, Uchida, QEH
Soloists of the Bavarian Radio Symphony Orchestra, Uchida, QEH
Masterclass in touch but was the salony Schubert worth the effort?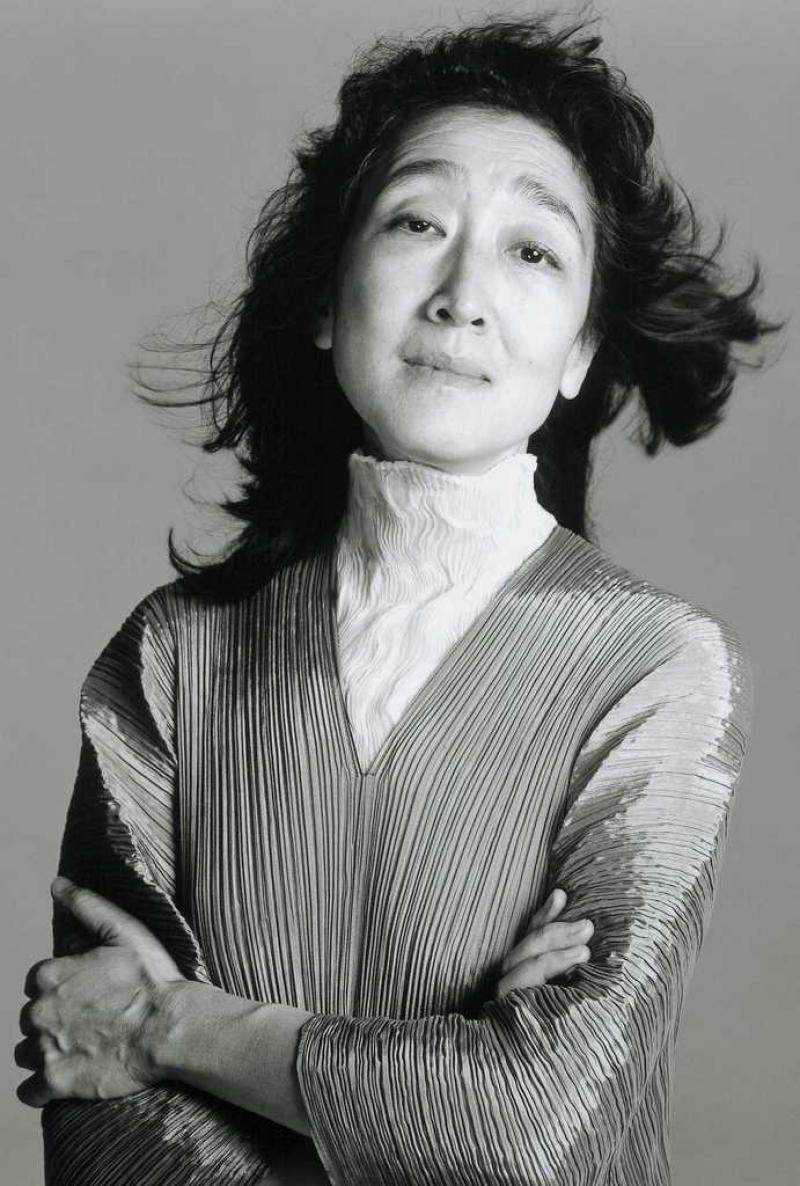 Mitsuko Uchida: The consummate ringmaster
There is always a moment after you've mauled a musician in review when guilt bubbles to the surface. Your inner nursery school teacher (the little voice that thinks potato prints deserve Nobel Prizes) starts tugging at your conscience. This spell of wussiness is invariably broken by the arrival of someone who shows you just what can be done when care and intelligence are applied to a performance.
That someone was
Mitsuko Uchida
, who last night shared the stage with soloists of the Bavarian Radio Symphony Orchestra at the Queen Elizabeth Hall.
Their quietly sensational performance of Beethoven's Piano Quintet in E flat began sensationally quietly. Woodwind and piano creep in on the silence, intensely soft, cowed, blinking, as if they'd escaped a cave. Broken octaves from Uchida break off this grave comedy. As so often, piano takes the lead in whisking her companions in a new direction. Uchida played the consummate ringmaster to her four woodwind acrobats, feeding them new ideas, opening up new worlds, announcing oncoming storms, encouraging them to peel off into confessional sallies in the Andante cantabile and whipping them back into shape after moments of reverie.
To do all this herding, she deployed an array of dynamic calls. Only when you return to someone like Mitsuko Uchida do you realise how few pianists can really distinguish between their pianos and their fortes. With Uchida, there were 10 gradations to each individual marking. When the full rainbow was applied to a chord, a Piero della Francesca-like perspective was summoned up; finer voicing you will not find anywhere else.
The possibilities of touch were taken to their limits. She was as electrifying in her bold, desiccated thunderclaps of sound (for example, in those comically grouchy final bolts that announce the end of the work) as she was heartbreaking in the tender opening of the Andante. And let no one accuse her of not being bold. She snatched two extraordinary ritardandos (in the first movement and last) from the very edge of preposterousness and nudged them into heaven. Breathtaking stuff.
Her companions were not to be outdone. They may have been playing in her shadow somewhat but they never failed to match her subtlety of phrasing or dynamic control. The unifying theme to their manner was intensity. So concentrated were they all on what the music was saying, so focused in trying to eke out the right tone (oboist Ramón Ortega Quero was especially exquisite, Eric Terwilliger's horn impeccable in his few tricky flourishes), all ego was lost in communal effort.
The Berlin Phil could learn a thing or two from this self-effacement.
Effortless musicianship continued into the second-half performance of Schubert's Octet in F, D 803. Cellist Sebastien Klinger's ungainly technique belied the sweetest of tones. First violinist Anton Barachovsky was fearless and crisp whenever fear and limpness could have overcome him. And there was never any concern over the lack of conductor - not always something you can take for granted. In short, here was an impeccable group of musicians delivering an impeccable performance. None of which could hide the elephant in the room. Was this piece really worth the effort? The tormented Schubert we all know and love rears his head but once, in those ominously atmospheric low trills in the final movement. They threaten (but fail) to sweep away the tidy, repetitious salony order of the preceding five movements. And one is left feeling Schubert's Octet is really little more than 19th-century lift music.
Schubert's Octet is really little more than 19th-century lift music
Explore topics
Share this article