Tetzlaff, Nelsen, Philharmonia, Salonen, RFH review - spider's webs and silk sheets |

reviews, news & interviews
Tetzlaff, Nelsen, Philharmonia, Salonen, RFH review - spider's webs and silk sheets
Tetzlaff, Nelsen, Philharmonia, Salonen, RFH review - spider's webs and silk sheets
The Weimar Berlin series concludes with a quartet of well-contrasted stunners
Monday, 30 September 2019
Bauhaus artist Oskar Schlemmer's design for the Nusch-Nuschi, rat-cayman creature in Hindemith's ballet of the same name
You can't expect a full house when the only work approaching a repertoire staple on your programme is Berg's Lulu Suite.
Yet Esa-Pekka Salonen was able to serve up what must count as one of the most enthralling
Philharmonia
programmes ever at the
Southbank Centre
simply by spotlighting four different styles surfacing in the anything-goes musical world of Weimar Germany. It's just a pity there weren't more people, indeed more young people, there to hear it, and that BBC Radio 3 wasn't on hand to broadcast it.
You could even see it as part of a mini-festival within the series, that superb total musician Christian Tetzlaff returning days after playing the Berg Violin Concerto - much admired here by Bernard Hughes - to plunge into the razor-sharp whirlwind of Weill's much less well known experiment in the genre. Though its instrumental forces - woodwind, brass, percussion including a virtuoso role for xylophone, only double basses among the strings - might suggest Stravinsky, Weill is his own man here. The outer movements are maze-like, pulled into focus not only by the ear-poppingly precise chords that ping from the wind but also by Tetzlaff's giddying projection in his forests of notes.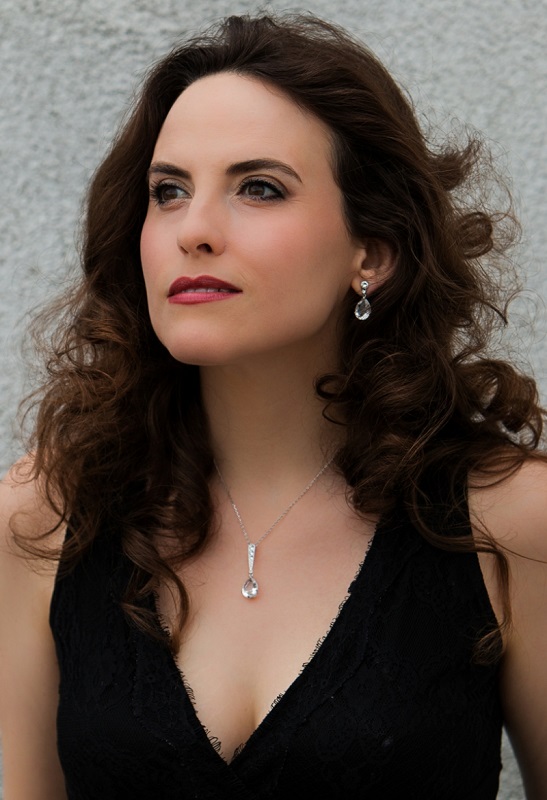 The Berlin Weill we know and love surfaces in the dance-distortions of the inner divertimento, via Ragtime Stravinsky, but he's also paying homage here - as he would most conspicuously in his Second Symphony - to the neoclassical velvet of his teacher Busoni, handsomely on show here in the Two Studies for Doktor Faust. Daringly kicking off with minimal strings and muted trombones, the Sarabande made a neat revolving-bass connection with the Passacaglia of Britten's (later) Violin Concerto in the LPO's first concert of the season last Friday (where, incidentally, Julia Fischer was much more still than the dancing Tetzlaff, but no less keen of projection). The Cortège set us up for the ants-in-pants chatter of the Weill, its exuberance well under the control of Salonen's immaculate beat.

Controlled, well-measure mayhem reached its apogee in the concluding dances - far too few of them - from Hindemith's multi-media mix of cabaret-style choreography with Burmese puppets in Das Nusch-Nuschi. The tone is set in more Busoniesque burbling at the start, amusingly interrupted by popular song, a fabulous solo richly served by the fantasy of young Benjamin Marquise Gilmore (if a permanent fixture as leader/concert master, an inspired choice) and the full mock-oriental works to conclude: as exciting as anything in Bartok's much better-known The Miraculous Mandarin.

In this company, the saturated heartbreak textures of Berg's Lulu sounded all the more extraordinary - not better than the company they kept, but more pointedly profound. Salonen kept the opening Rondo mostly light and radiant, its opposite pole the post-Mahlerian death hymn leading up to the heroine's horrid end. The three middle movements, perhaps to reflect the tripartite centrepiece of Weill's Concerto, were run together: perfectly in-character coloratura soprano Rebecca Nelsen (pictured above courtesy of Vienna Volksoper) standing as Lulu's life flashes forward before running literally backwards in the ever-astonishing Ostinato and then delivering her it-is-what-it-is monologue of honest exploitation with mesmerising cool. Perhaps Salonen can give us the complete opera in a concert staging before - or even, as guest, after - he takes his leave as the Philharmonia's cutting-edge Principal Conductor.
Weill also pays homage to the neoclassical velvet of his teacher Busoni
rating
Share this article