CD: Que Vola - Que Vola |

reviews, news & interviews
CD: Que Vola - Que Vola
CD: Que Vola - Que Vola
French-Cuban Afro-jazz mission that exudes originality and energy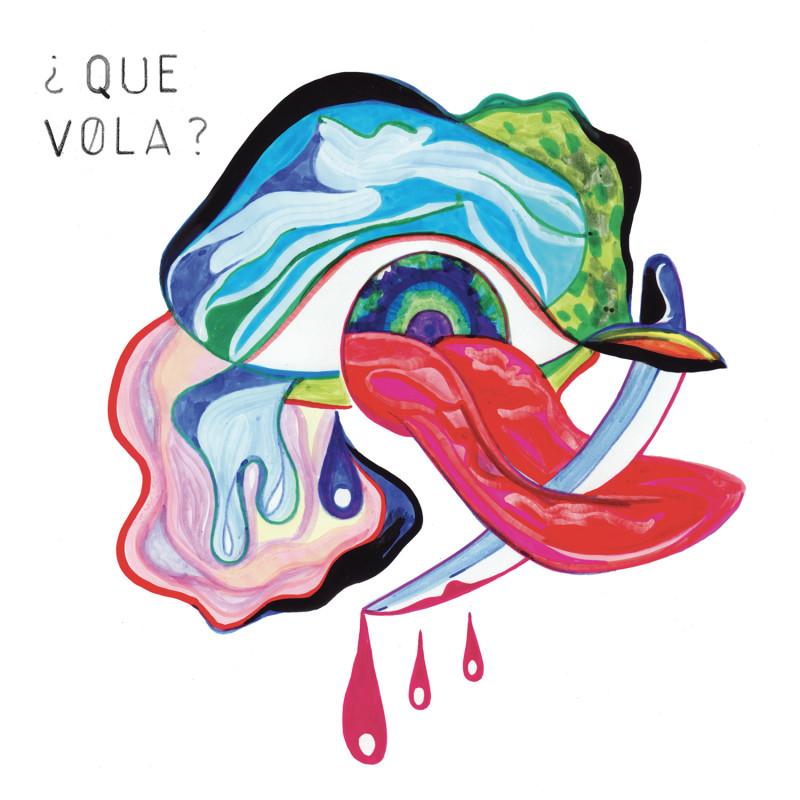 Not the Rolling Stones
Great music is often born of "what if"s. What if we played Beach Boys-style songs lo-fi, loud, at high velocity? What if we played indie guitar with a hint of Congolese rumba? What if we added a string section to late-Sixties pop-rock? What if we tried to play disco even though we can't play our instruments at all? That sort of thing.
Que Vola's debut album wonders what would happen if you combined John Coltrane-flavoured serious
jazz
with stark Afro-
Cuban
tribal percussion. It turns out to be a welcome experiment.
"Que Vola" loosely translates as "What's up", a usual greeting in Cuba and other South American countries. And what's up is that French trombonist Fidel Fourneyron, of his country's National Jazz Orchestra, decided to explore the music of the country that gave him is forename. Via a series of visits and a festival performance based around the musical fusion he'd started plotting with double-bassist Thibaud Soulas and a trio of mighty Cuban percussionists, a new project came together.
Fourneyron became especially interested in the complex drum patterns ingrained at the heart of semi-religious Afro-centric Cuban cults. These provide the rhythmic basis and open space at the heart of the album, which also breaks down into extended percussive work-outs, always carefully balanced with well-estimated jazz. That the trombone is often the lead instrument only adds to a sense of otherliness, while Hugues Mayot's tenor sax also steps in to lead the charge.
Que Vola has a unique flavour, at once danceable, with wild feeling, but pinned to tight discipline. There are tunes such as "Iyesa" and the first half of the 11 minute "Resistir" which have fruity Cuban swing approachability in their hooks but, for this listener, the cuts that work best are groove work-outs such as the title track, which starts slow and low but, via warm melodic keys patterns, gradually speeds into something crazed and perspiring; and especially the brilliant "Nganga" which, two minutes in, blossoms into rolling hypnotic funk and then into pure mania. In the end, though, the whole album is an original instrumental experiment that emanates an appealingly raw energy.
Below: Watch Que Vola "Nganga" interviews
Debut album that wonders what would happen if you combined John Coltrane-flavoured serious jazz with stark Afro-Cuban tribal percussion
rating
Share this article