Reissue CDs Weekly: Killing Joke, Motown, Bob Marley, The Winkies |

reviews, news & interviews
Reissue CDs Weekly: Killing Joke, Motown, Bob Marley, The Winkies
Reissue CDs Weekly: Killing Joke, Motown, Bob Marley, The Winkies
Single-minded British great, soulful females, 35th-anniversary 'Kaya' and a pub rock-era oddity
The current-day Killing Joke: as vital as they were in the 1980s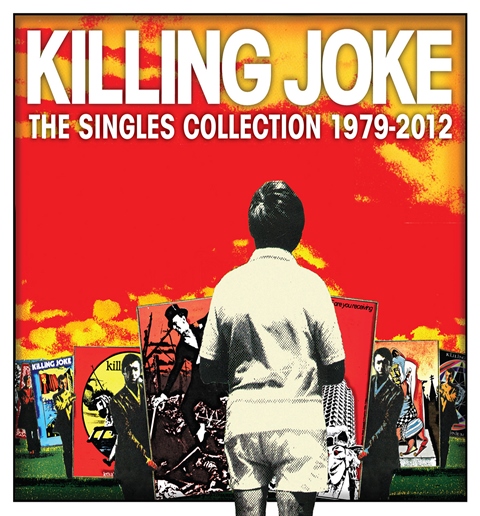 Killing Joke: The Singles Collection 1979-2012
Killing Joke were one of the most singular British bands to emerge in wake of punk. Their metal-edged, tribal stomp didn't fit in with anything else going on at the time. Collecting 33 tracks from their singles and EPs to date, The Singles Collection 1979-2012 shows them as single-minded, a trait bringing a timelessness and consistency. "In Cythera", from 2012, is as impactful as 1988's "America".
Their sound has changed though. The rough edges and bark of "Follow the Leaders" (1981) or "Let's All Go (to the Fire Dances)" (1983) have been tempered, but a power remains. An education, these two discs are a reminder that this still-extant quartet is as vital now as in the 1980s. There have been missteps – the production of "Love Like Blood" (1985) has the big yet empty production typical of the period. Yet the song itself and the performance drip with force.
Killing Joke's impact goes further than their music. Bassist Youth became an influential producer, with Marilyn Manson, his collaborator Alex Patterson's The Orb and Paul McCartney amongst his credits. They influenced Nirvana (whose "Come as You Are" borrowed their "Eighties" – watch the video on the next page), a raft of other Americans from Nine Inch Nails to Manson, and our own Prodigy.
In addition to a limited three-CD configuration with an extra disc of cuts from soundtracks, album outtakes and remixes, a Super Deluxe Edition with a hinged box, poster, book and a "cigar tube containing original wrappers of cigars smoked by Jaz Coleman and Paul Raven" is also available. The double CD is enough though, and a fine entry point.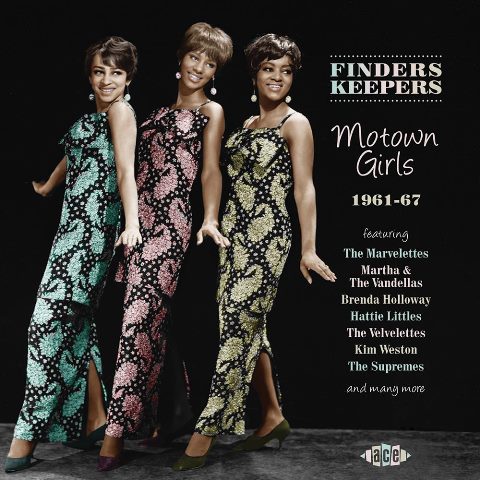 Various Artists: Finders Keepers – Motown Girls 1961-67
The Supremes, Martha & the Vandellas, The Marvelettes and Mary Wells were four of Motown's female successes. Less well known, and accompanying them here, were LaBrenda Ben, Thelma Brown, Anita Knorl and Liz Lands. Finders Keepers is a well packaged, meticulously annotated journey through the Detroit label's archive, which even turns up 12 previously unreleased cuts – half the track list. This outstanding compilation kicks off with The Velvelettes' rousing, stomping "Let Love Live (A Little Bit Longer)", a single that should have been but instead was first heard on CD in 1999. It's followed by Brenda Holloway's sensitive and previously unheard finished take of "Don't Turn Your Back on Me". Straying from the styles usually associated with Motown, The Vells' 1962 "You'll Never Cherish a Love So True ('Til You Lose it)" is a slice of jazzy, blues-tinged melancholy. With breathtaking photographs in the booklet, this strong, essential CD is a lesson in how to do an archive release.
Bob Marley & the Wailers: Kaya Deluxe Edition
Bob Marley & the Wailers' sixth Island album, 1978's Kaya, was criticised at the time for being too soft, a retreat from the combative style of its predecessors. That may be so, and Marley may have been stung; it was followed by 1979's tougher Survival. Whatever Kaya's reputation it did include "Is This Love" and "Sun is Shining", songs which will live forever. The first disc of this 35th-anniversary reissue is the same as the 2001 version – supplementing the album with "Smile Jamaica". Aren't there any Kaya outtakes which could be heard? The second disc of this perfunctory editon is the oft-bootlegged Ahoy Hallen, Rotterdam concert from 7 July 1978. It's an interesting counterpoint to the Babylon by Bus live album, also issued in 1978, which mixed then-recent live recordings with tracks taped as far back as 1975. The only Kaya song played at Rotterdam was "Is This Love". Perhaps Marley was already unsure of how to treat his new album? Whether or not the case, the release of this effervescent concert might just be enough enticement to buy Kaya again.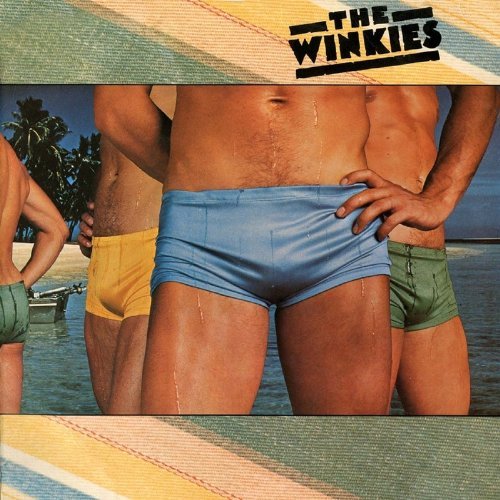 The Winkies: The Winkies
The Winkies position in rock's rich tapestry is guaranteed by ex-Roxy Music boffin Eno co-opting them as the backing band for his 1974 tour. They also played with him on a Peel session and the bizarre 1975 single "The Lion Sleeps Tonight (Wimoweh)". The liaison suggests The Winkies were art rockers, in line with the quirkiness of Eno's then recently issued debut solo album Here Come The Warm Jets. Eno did not return the favour by playing with The Winkies on their schizoid, Guy Stevens-produced album. You can hear why. On their sole long player, the band were unable to decide who they were: one moment it's a straight version of Dylan's "It Takes a Lot to Laugh, it Takes a Train to Cry", the next a Stones-ish chug, an introspective acoustic ballad or a country rocker - the sound of being regulars on London's pub rock circuit. Hints of what they also were come with the lyrics of "Twilight Masquerade": "I do love David Bowie and Lou Reed gives a kind of peace…sybaritic camping, mincing wasters". Although band members are interviewed for the liner notes, the reason for their choice of name is not revealed. The arresting Hipgnosis-designed cover image of be-trunked male bodies streaked with spurts of shiny liquid is also not discussed.
Watch the video for Killing Joke's "Eighties"
Killing Joke's impact goes further than their music. They influenced Nirvana who borrowed their 'Eighties'
Share this article