Reissue CDs Weekly: Marvin Gaye - You're The Man |

reviews, news & interviews
Reissue CDs Weekly: Marvin Gaye - You're The Man
Reissue CDs Weekly: Marvin Gaye - You're The Man
Essential archive trawl, but not the unreleased album it's touted as
Would Marvin Gaye be smiling if he heard 'You're The Man'?
The sticker on the sleeve says "Marvin Gaye's Lost Album." A prime internet sales site states "You're The Man was the album that was proposed to follow-up the monumental What's Going On." According to the marketing and promotional material, You're The Man is "Marvin Gaye's never-released
desk">1972 Tamla/Motown album" and that it's the "music legend's shelved follow-up to
What's Going On
."
Let's be clear: the new double album You're The Man is not an unreleased album.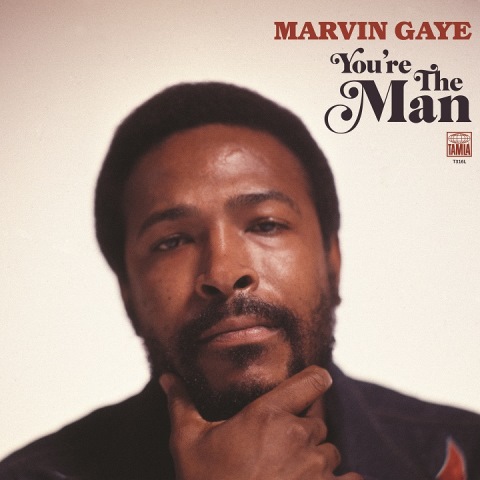 Instead, it marries the 1972 single "You're the Man" with recordings taped the same year at separate sessions with various producers. Apart from the single, everything collected was an exploratory recording which was not brought together with other tracks or intended to be, or sequenced and then considered for release as an album.
As Gaye's biographer David Ritz puts it in the liner notes: "set out before you is a smorgasbord of Marvin selections – some written by him, some by others." Gaye, Ritz says, "failed to put all the pieces together." If he had, the result would have been a disjointed dog's dinner. You're The Man indeed puts some pieces together but as for being a "Lost Album", a "never-released album" or "shelved follow-up to What's Going On" – pshaw. However, yesterday's potential dog's dinner is today's archive bonanza.
Despite the misrepresentation, You're The Man is valuable as it plugs a gap in the Gaye narrative to reveal much about the balance between his lack of direction and constant activity in the wake of the release of May 1971's What's Going On. "Save the Children", the fourth and final single from the album, was released in November 1971 and failed to chart in America. The album was tapped out so fresh material was needed.
His next single was April 1972's newly recorded "You're the Man (Part 1)"/"You're the Man (Part 2)". Though fantastic, it barely charted. After the let-down, Gaye busily headed up what turned out to be blind alleys and left loose ends in a period of indecision and uncertainty exacerbated by Motown's move from Detroit to Los Angeles. A return to commercial viability came with November 1972's Top Ten soundtrack-related "Trouble Man" 45. Gaye's attendant album followed in December. Then, in 1973, the Let's Get It On album, its singles and a conclusive restoration to chart success.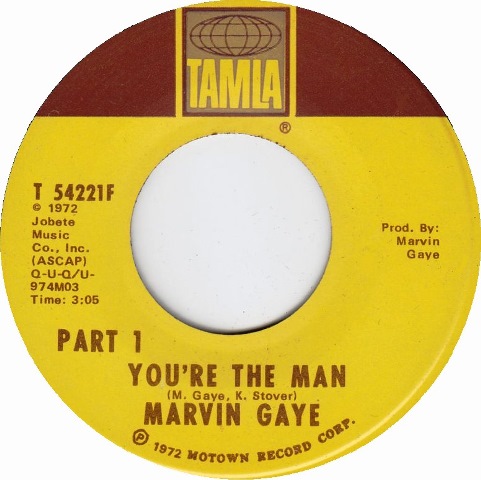 Heard now, it feels obvious why the "You're the Man" single wasn't a strong seller. Included here as an unbroken track, it has some of the rhythmic bed coursing through What Goes On but lacks a strong melody line and suggests Gaye was listening to Curtis Mayfield a little too much. But these may not have been what limited its commercial prospects. "You're the Man (Part 1)"/"You're the Man (Part 2)" were directly political and issued in the year of an American election: the lyrics address the upcoming poll and ask any potential candidate "do you have a plan?" Hardly catnip for radio programmers. Indirect comment came with the "Trouble Man" 45, issued two weeks after Nixon gained a second term in office. As history shows, he was a "trouble man."
The success of "Trouble Man" late in the year must have been unexpected as You're The Man includes "Christmas in the City" and "I Want to Come Home For Christmas", a pair of self-produced tracks planned as an Xmas 1972 single. Once Gaye was back in the single's chart with "Trouble Man" a one-off seasonal release became superfluous and the tracks were archived.
As well as the Xmas single, another plan mooted to return Gaye to the public eye was making a duet album with Diana Ross. It never happened but hooking up with the proposed album's producer Hal Davis resulted in the "The World is Rated X", a strong, also-politicised track which posits where What Goes On may have gone. Where "The World is Rated X" could have led? What would Diana Ross have thought of it? Who knows.
Yet another plan was recording with Willie Hutch, then hot from working with The Jackson 5. The four superb tracks Gaye completed with the producer include the silken "I'm Gonna Give You Respect", which comes across as a potential single though how it would have fed into a contemporary sounding album is impossible to determine. From these sessions too, the groove-based "Try It, You'll Like It" is more slight but still convinces. Yet, again, the tapes of the sessions were locked away.
Gaye also revisited his own past while trying to set his present on course. The smooth "My Last Chance" and the pleading "Symphony" were both self-produced and initially recorded in 1969 and 1970, and made over by Gaye in 1972. Both cuts are superb. There was also a brush with Gloria Jones and Pam Sawyer, who produced Gaye's wonderful take of their gospel-leaning ballad "Piece of Clay".
The impression Gaye was trying styles on for size – or being pushed to do so – in 1972 is furthered by that shelved Xmas single. "Christmas in the City" is not great, but its cheesiness is mitigated by the presence of the synthesiser Gaye had been given by Stevie Wonder. Its companion "I Want to Come Home For Christmas" is also no great shakes. "I want to hear jingle bells ring," sings Gaye before launching into an uncomfortable, schmaltzy spoken section. Jingling bells are, indeed, heard ringing. Happily, this was not released.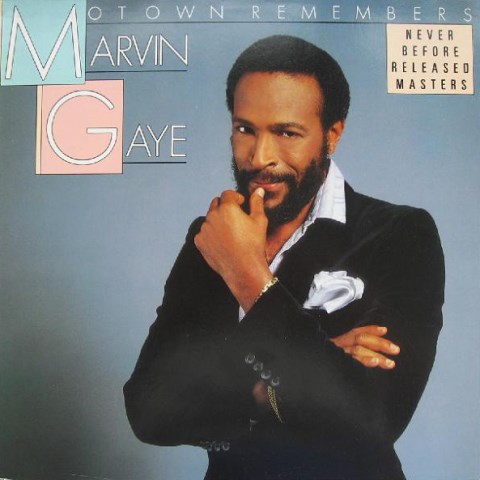 Gaye was so grasshopper-minded he even re-recorded "You're the Man". The previously unheard second version has a cleaner arrangement than the single which highlights the line "maybe what this country needs is a lady President," and replaces the wah-wah guitar and funkiness with a glossy though sparse keyboard-focused instrumentation in the Sly Stone territory. By not abandoning the track, Gaye confirmed he felt it had worth.
The title-lending single aside, much of what's collected on You're The Man has been previously issued in a scattershot fashion on random posthumous releases – most notably the 1986 album Motown Remembers Marvin Gaye: Never Before Released Masters (pictured above left: it included the first outing of "The World is Rated X"), the 1995 box set The Master 1961–1984 and as bonuses on a 2001 reissue of Let's Get It On. But this is the first time Gaye's haphazard 1972 has been brought into the spotlight. However, some of what's heard is not as per what was recorded. "My Last Chance", "Symphony" and "I'd Give my Life For You" have been newly mixed by Fugees/Amy Winehouse producer Salaam Remi: the first two feature wildly intrusive, distracting and obviously freshly added percussion. These bowdlerisations raise the question what is going on?
Despite its infelicities, You're The Man is essential. Get it. But digest what it actually is before taking it in, and then tread carefully.
Next week: Terry Allen and the Panhandle Mystery Band's Pedal Steal + Four Corners – collection of the one-off Texan's work for radio
In 1972, Gaye busily headed up blind alleys and left loose ends
Explore topics
Share this article