Reissue CDs Weekly: The Hollywood Stars - Sound City |

reviews, news & interviews
Reissue CDs Weekly: The Hollywood Stars - Sound City
Reissue CDs Weekly: The Hollywood Stars - Sound City
Unreleased 1976 album revealed as unlikely pointer towards hair metal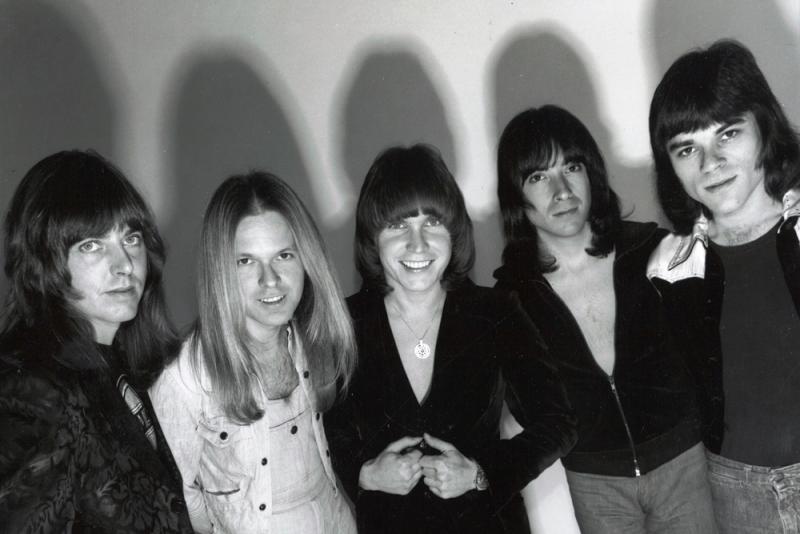 The Hollywood Stars in 1976: definitely not punk precursors
The Hollywood Stars were not shy.
In
1976
, in keeping with their assertive handle, they sang "some last a year, then disappear as if they were magicians, but while I'm here no need to fear at the top I'm a pop musician, they call me the Houdini of rock 'n' roll because I'm number one on the radio...what is the secret they want to know." The song, a crunchy riff-laden glam-indebted pop-
rocker
, was titled "Houdini of Rock 'n' Roll". Instead of getting to number one on the radio, it wasn't heard.
"Houdini of Rock 'n' Roll" is one of ten tracks The Hollywood Stars recorded in 1976 for what's posthumously dubbed Sound City, a shelved album released for the first time. It was recorded at Van Nuys, California's Sound City Recording Studios with producer Neil Merryweather: he had been in The Mynah Birds with a pre-fame Rick James but was better known for his solo albums and with the band Space Rangers. The Hollywood Stars had to wait until 1977 for their first – newly recorded – album proper to hit the shops. "Houdini of Rock 'n' Roll" was absent from it.
Formed in 1973 by music biz hustler and Zelig figure Kim Fowley as a West Coast riposte to The New York Dolls, The Hollywood Stars took some time to bed in. So much so that Fowley cut them adrift, and went on to help assemble The Runaways in 1975 and Venus and the Razorblades in 1976. Just as it had been since his inveigling into the music business in the late 1950s, Fowley was not standing still. With Fowley and before recording with Merryweather, The Hollywood Stars already had a brush with being put on hold. In 1974, they made an album for Columbia Records which finally surfaced in 2013.
Sound City does not at all sound like The New York Dolls. There is none of their edginess and R&B foundations. The Hollywood Stars supported The Ramones in March 1977, yet there are no suggestions that punk is in the offing. In contrast, Sound City features the disco-inflected workout " I Can't Help It" which in a much buffed-up, re-recorded and string-laden form was first issued on their 1977 album.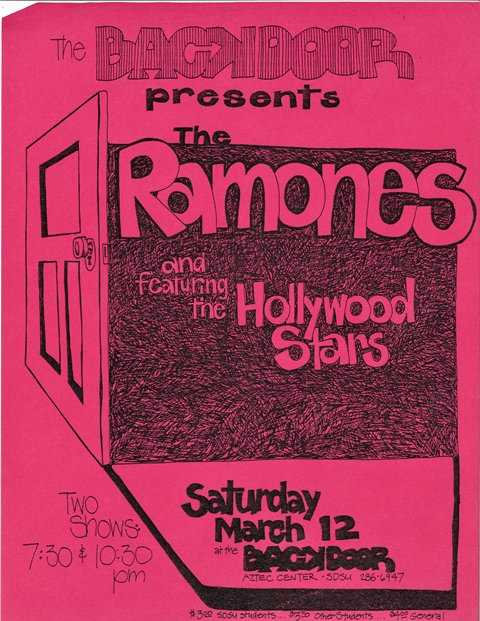 Heard now, Sound City plugs a gap in the story of Los Angeles' music. It's a curio, and very Los Angeles. Despite its powerpop inclinations, the album comes across as a template for the air-brushed pop metal which Rainbow perfected and the hair metallers later ran with: a missing link tracking back from this to the original glam era. The opening cut "Sunrise on Sunset" has a Bad Company stomp and a harmony-infused ascending chorus akin to those favoured by bands like Starz and Styx. "Escape", co-written by Fowley, the band's Mark Anthony and Alice Cooper (who recorded his own version) is similar, less strong but nonetheless sounds like a stadium-rock anthem. The chugging, upbeat "Too Hot to Handle" is fun too in spite of being imbued with the lyrical sexism of the period. "Habits" is a prototypical chart-oriented pop metal.
When The Hollywood Stars did issue their album in 1977 on Arista, it was more polished and AOR-leaning than the Sound City recordings but still had the glam undertone. Much of it pointed forward to Mötley Crüe, Quiet Riot, etc.
As Fowley acknowledged with Venus and the Razorblades, this was not where it was increasingly at in 1976 or 1977. Los Angeles first saw The Ramones in August 1976. The Weirdos emerged later in the year. The Germs arrived in 1977. Punk was the new flavour favoured by many of the kids The Hollywood Stars sang about and to. The record labels took time to catch up but what's heard on Sound City and the band's 1977 album was – for a while – an anachronism. Context came when metal re-emerged, hair became ever bigger and trousers assumed a fresh shininess. By then though, the prophetic Hollywood Stars were history.
Next week: Dip's Ḣ-Camp Meets Lo-Fi – playful collaboration between former Sugarcube Sigtryggur Baldursson and the pre-recognition Jóhann Jóhannsson
Context for 'Sound City' came when metal re-emerged, hair became ever bigger and trousers assumed a fresh shininess
Share this article