Reissue CDs Weekly: Oneness Of Juju - African Rhythms 1970-1982 |

reviews, news & interviews
Reissue CDs Weekly: Oneness Of Juju - African Rhythms 1970-1982
Reissue CDs Weekly: Oneness Of Juju - African Rhythms 1970-1982
Driving jazz, grooves, funk and electrifying percussion from James 'Plunky' Branch and Co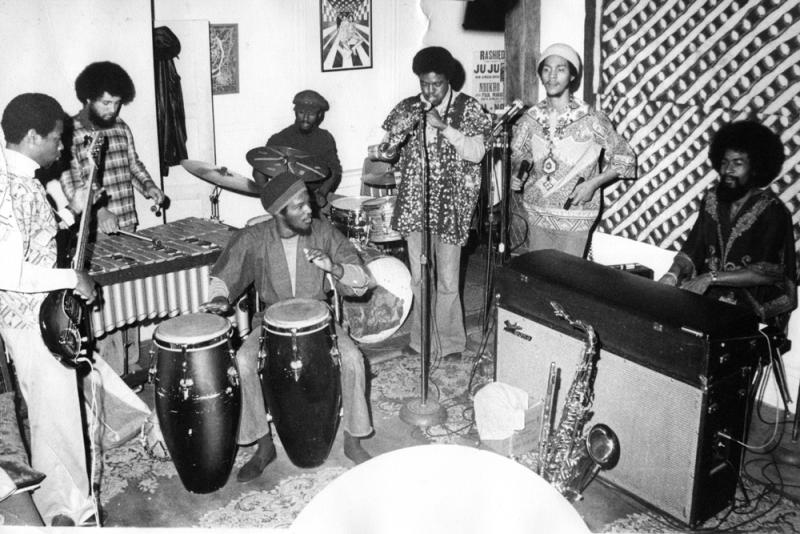 Cooking. Oneness Of Juju in rehearsal
"These are African rhythms, passed down to us from the ancient spirits. Feel the spirits, a unifying force. Come on, move with the spirits. Stand up. Clap your hands. Groove with the rhythms. Get down. Get off."
So begins "African Rhythms", originally released in 1975 as the opening cut from an album of the same name by Oneness Of Juju. It was issued on Black Fire, their own label.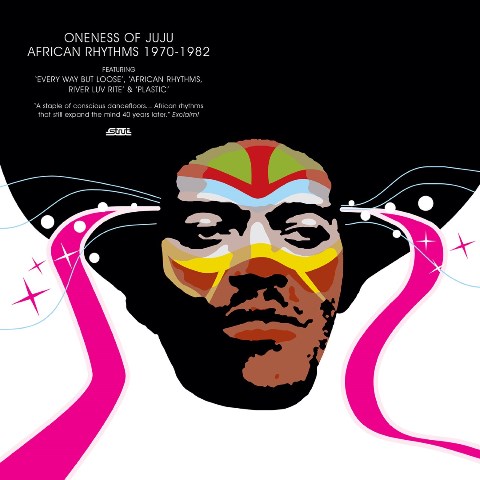 As a thematic mission statement, "African Rhythms" lays it out. As a musical mission statement, "African Rhythms" was equally explicit. With its clamorous percussion bedding, the track is driving, funky, jazzy and has an instantly memorable, anthemic, melodic vocal line. It's also atmospheric and arranged so no one player swamps the other in the interplay between bass, drums, keyboards, tenor sax, vibes and the various percussion instruments. Importantly, it was and is accessible.
"African Rhythms" also kicked off the 2001 compilation African Rhythms 1970-1982, which is now reissued in a slightly reconfigured sleeve (despite the title, the earliest tracks are from 1971). This 24-track résumé of the band formed and led by the Richmond, Virginia-born "Plunky" Branch – James Eukeles Branch Jr. – thoroughly makes the case for Oneness Of Juju's specialness.
"Space Jungle Funk" (from 1976) is close-to ten minutes of hot-house atmosphere, elastic, electric bass from Muzi Branch (Plunky's brother) which builds to a synth-punctuated breakdown positing the band as the aural equivalent of a storm about to break. "Sabi (Black Fire Mix)" (1977; credited to Okyerema Asante Feat. Plunky) features a band led by Ghanaian percussionist/vocalist Okyerema Asante on a percussive groove which could have been created by a jazz-minded Fela Kuti. "Freedom Fighter" (1972; Juju) is a wild mélange of cross-talk between vibes, piccolo and percussion. "Higher" (1980; Plunky & Oneness Of Juju) suggests an awareness of George Clinton. UK post-punkers Pigbag must have had Oneness Of Juju in mind as part of the mix when they formulated their sound.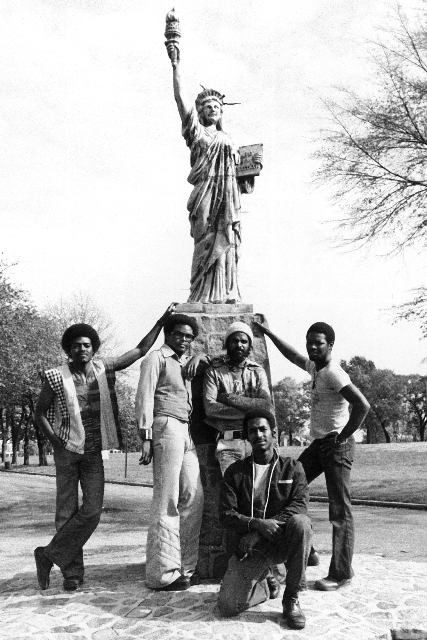 The 24 tracks collected draw from albums, singles and then-unissued recording sessions variously credited to Oneness Of Juju, Juju & The Space Rangers, Okyerema Asante Feat. Plunky, Interlude, Roach Om, Juju and Plunky & Oneness Of Juju. Players repeatedly crop up but the pool of musicians is mutable. Branch himself is the unifying element. He's heard on flute, percussion, saxophone (electric, soprano and tenor) and vocals. Whatever the handles of convenience, any of the tracks could have been credited to any of the names chosen. It's akin to Sun Ra's inherent elasticity.
Analogously, in the liner notes, Branch says that from his early years sticking with one musical style wasn't on his agenda: "One of my birthdays, maybe I was 6 or 7 years old, I got a little turntable and I would go buy 45s: Chuck Berry and other R 'n B, almost exclusively. My first jazz purchase was Dave Brubeck's "Take Five" and I got Miles Davis's Miles Smiles, Jimmy Smith's Any Number Can Win; all of these when I was fairly young."
Later, he had a realisation: "I don't think I knew any white person by name until I was at high school. From [ages] 0–18, I might have known a total of five white people. So much so that when I went to Columbia [University], I suffered from what you'd call alienation. I went from a situation where I had only been around black people all my life to a situation where, in my class, out of 800 people, there were 16 blacks. I had to learn how to see white people."
John Coltrane reached his ears, he dropped out of university and in 1966 formed an R&B band. He deserted the army, moved to San Francisco and became increasingly cognisant of his background and heritage. Oneness Of Juju were formed in 1971. Their debut album debut album, A Message From Mozambique, was issued the next year.
In African Rhythms 1970-1982's reading of the story, Oneness Of Juju and the other names Branch and Co. traded under were hot: amongst the hottest outfits of the era. This fusion of driving jazz, grooves and funk is never-less than paint-peelingly scorching. If this comp was missed when it first appeared in 2001, no excuse not to get it now. Isn't it time, though, for a freshly compiled, supplementary overview of the world of Oneness Of Juju?
Next Week: Shellshock Rock – Alternative Blasts From Northern Ireland 1977–1984
Oneness Of Juju were amongst the hottest outfits of the era
Explore topics
Share this article