Wanderlust, BBC One review - an unflinching look at stale sex |

reviews, news & interviews
Wanderlust, BBC One review - an unflinching look at stale sex
Wanderlust, BBC One review - an unflinching look at stale sex
A strong cast and well-crafted script offer a new take on marital infidelity
Wednesday, 05 September 2018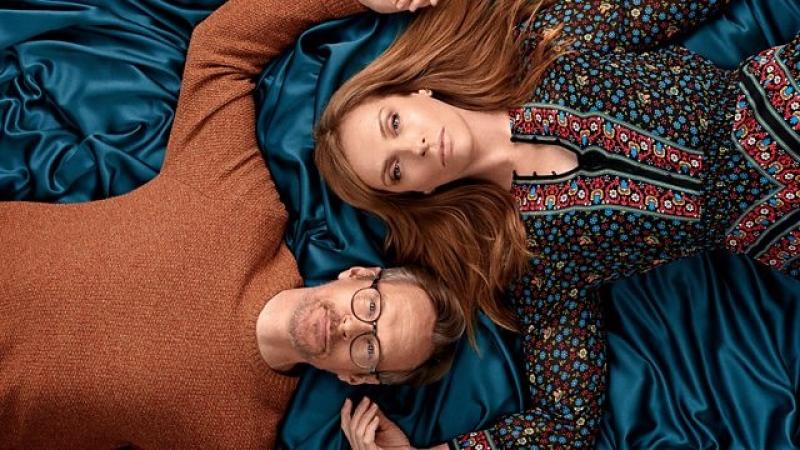 Moving apart togeher? Joy (Toni Collette) and Alan (Steven Mackintosh)
What signals the end of a relationship? The loss of attraction? Infidelity? Or is it, as Wanderlust explores, something more innocuous?
The opening episode of
BBC One
's latest show packed in enough domestic
drama
to sustain most series, but found its pressure points in unexpected places. This is not a story of betrayal, but an honest conversation on what happens when lust leaves but love remains.
When we met Joy and Alan (Toni Collette and Steven Mackintosh, main picture), they're going through the motions. Foreplay consists of a disinterested strip and a mild reassurance of "ready?" This isn't a whirlwind, this is habit, but any mention of their stale sex life brings a defensive argument that leaves both frustrated and left to their own devices. They're both warm and caring partners, but they've lost whatever excitement once existed.
What stands 'Wanderlust' apart from more standard domestic fare is the lack of spectacle over sex
Away from the house, both were reminded of their flatlining intimacy. Alan's colleague is caught masturbating at work after the breakdown of his marriage, while Joy's job as a therapist means her day is filled with dissatisfied couples. As their inevitable return to the bedroom looms, Alan chose to socialise with his younger co-worker Claire (Zawe Ashton), while Joy daydreamed of mounting her swim-mate Marvin. So far, so predictable.
But what stands Wanderlust apart from more standard domestic fare is the lack of spectacle over sex. Maybe it's not the loss of attraction that's causing the arguments, but the inability to admit it. Communication is the key, and the frustration that festers when there is none. From Joy's clients to their own son, everyone in Wanderlust is unable to say what they really mean. Conversations constantly lack definitive articles, in the typically British hope that points will be understood through inference. It is only when Alan and Joy are with their prospective paramours that the conversation flows freely – perhaps because they're putting on a front they can't in their own relationships.
Writer Nick Payne has created an instantly recognisable world, whether it's the parried attempts at spicing up the love-making, or the stoned flirtations of a 20-something trying to impress with their music tastes. There's sympathy for every character, each muddling their good intentions and poor interactions. Wanderlust began as a play, and certain conversations carry the speed and wit of their stage roots. Payne was only 26 when he wrote the source material, but every ounce of it rings true of a decades-old relationship that lost its edge.
The all-star cast brings much-needed humanity to these potentially unlikeable characters. Both Toni Collette and Steven Mackintosh are wonderfully watchable, able to say a thousand words with a look, and reveal nothing in a paragraph. Their marriage is utterly believable, with love never in question despite wandering eyes. A special note as well for Collette's ever-perfect British accent, still more convincing than some native actors.
As tensions built within and outside the relationship, both Alan and Joy succumbed to their desires. This would be enough to torpedo most marriages, but their joint infidelities give them an unexpected clarity. Finally, they can speak openly, from a position of vulnerability and equality. In a scene that beautifully mirrors the opening stripping shots, they faced each other once more, this time baring themselves in a far more intimate way than nudity.
And so Wanderlust really begins. An open relationship, in this context, seems to be the most sensible option. Sometimes the thrill of someone new is a turn-on, one that is unobtainable in a long-term relationship. But there's a long way to go, and we've yet to see how Claire and Marvin feel about being pre-approved side partners. Despite the potentially knotty subject matter, this is a surprisingly warm and enjoyable opener to a potentially brilliant series.
'Wanderlust' began as a play, and certain conversations carry the speed and wit of their stage roots
rating
Share this article