Classical CDs: Penitence, pipe smoking and soot sprites |

reviews, news & interviews
Classical CDs: Penitence, pipe smoking and soot sprites
Classical CDs: Penitence, pipe smoking and soot sprites
A conducting giant commemorated, plus Renaissance choral music and Japanese film scores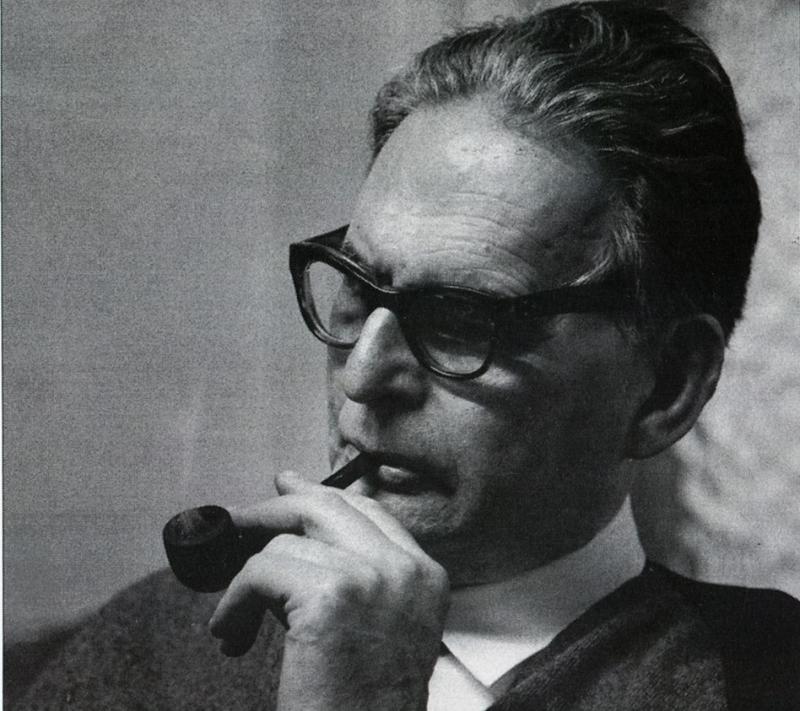 Otto Klemperer in the 1960s
Otto Klemperer: The Warner Classics Remastered Edition (Warner Classics)
The young Otto Klemperer's conducting career was encouraged by no less than Gustav Mahler, Klemperer's meteoric rise leading him to become director of Berlin's Kroll Opera from 1927 to 1931. The first two CDs in this set comprise recordings made during his tenure there; dim mono sound aside, these fiery readings of Wagner, Brahms and Strauss defy their age. The following decades saw the conductor faced with exile in Los Angeles and range of physical and personal catastrophes, including brief imprisonment. Do listen to Jon Tolansky's audio documentary A Historical Souvenir, included as a bonus, which relates how Klemperer pitched up in post-war London and began working with producer Walter Legge's Philharmonia Orchestra. It's funny how the first recordings we hear of canonical works stay imprinted in one's brain decades after first listening to them, and colour our judgements on alternative performances. I got to know Beethoven's Eroica after borrowing Klemperer's second, stereo recording from my local library. Weighty and imposing, it still sounds perfectly fine to me, and I find most other versions too hasty by half.
Start dipping into this 95-disc box set and you quickly realise that Klemperer's reputation as a dour slowcoach is undeserved. Wilful tempi do cause issues in some of the later discs (several of which have you questioning EMI's decision to release them at all), but this conductor possessed enough charisma and intelligence to make the most unlikely speeds work. Take that iconic Beethoven cycle – the mono versions of symphonies 3 and 5 have a bit more zip than the stereo remakes made just a few years later, but some expansive timings in nos. 2, 4 and 8 are all to the good, the Philharmonia strings' articulation consistently immaculate. Klemperer had a wonderful ear for orchestral balance, with Beethoven's wind and brass lines never swamped. Wilhelm Pitz's recently formed Philharmonia Chorus are terrific in a famous version of No.9, and as a bonus there's a 1957 live RFH performance with (almost) the same forces. The Brahms cycle shares similar virtues. 'Granitic' is a word overused to describe Klemperer's gruff, no-nonsense style, but these performances are full of colour, character and warmth. His Brahms 2 is still my go-to performance, capped by Dennis Brain's sublime horn solos.
Most of the core repertoire is magnificent: Schubert 5, 8 and 9 sing, as do Mendelssohn 3 and 4. Klemperer's Mozart was also outstanding – an intense, pitch-black 1956 recording of Symphony No.25 is electrifying, and still a reference version. I'd not heard his sonorous Gran Partita before, and, controversially (I'm a horn player), I prefer Alan Civil's earthy, witty Mozart horn concertos to Dennis Brain's famous LP. A generous selection of late Haydn symphonies all sound good, and I was beguiled by Klemperer's set of Bach's Brandenburg Concertos. No. 3's stateliness might provoke giggles at first, but the string playing is so lively and alert. Unexpected delights include a trenchant, exciting Dvořák 9 and a surprisingly exciting take on Berlioz's Symphony Fantastique. Klemperer's last three Tchaikovsky symphonies are leagues away from the likes of Mravinsky's, but they're intermittently wonderful. Best to skip over the finale of No. 4 and the 'March' in No. 6, both fatally and comically underpowered.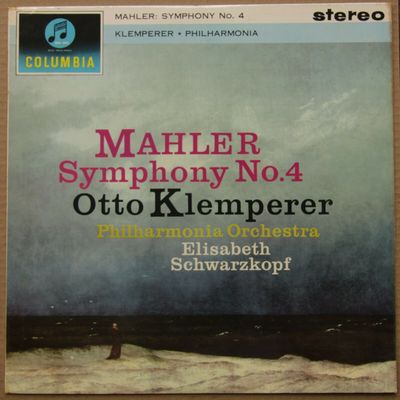 Bruckner 4 and 7 glow, and famous accounts of Mahler 2 and 4 hold their own. No. 2's opening is unusually fast, balancing a gruelling, sprawling finale which boasts magnificent choral singing. Elisabeth Schwarzkopf's voice isn't what we're used to in Mahler 4, but her performance, recorded in a single take, has conviction. Three discs of Wagner excerpts are sensational, and we also get some idiomatic Strauss tone poems. It's all great, though the pick of the Philharmonia discs for me is a collection of romantic overtures, Humperdinck's Hansel and Gretel prelude oozing warmth. Klemperer was seen as a contemporary music specialist early in his career, but there's a disappointing lack of 20th century music here. He's good in a mono performance of Hindemith's Nobilissima Visione suite and there's an enjoyably quirky Stravinsky disc; the Symphony in Three Movements glowers, the Pulcinella Suite geniality incarnate.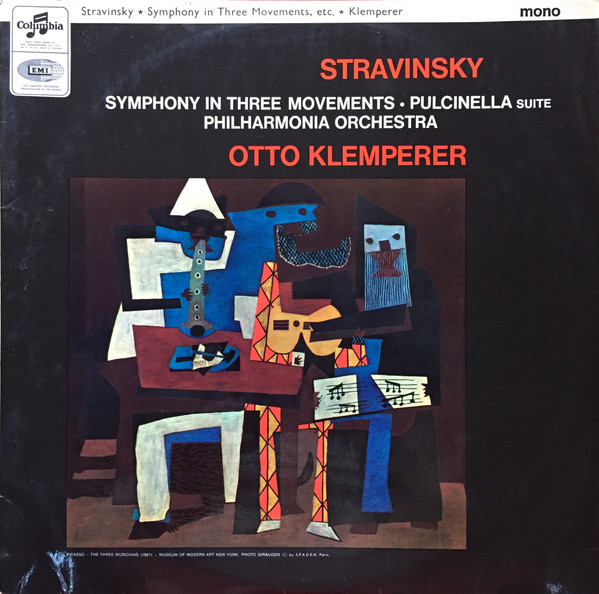 Walter Legge attempted to dissolve the Philharmonia in 1964, the players immediately reforming as the New Philharmonia. Klemperer happily accepted the post of Chief Conductor and was able to complete a reference recording of Mahler's Das Lied von der Erde with Christa Ludwig (tenor Fritz Wunderlich having already taped his contribution with the Philharmonia). After which, things get a tad more variable. Now in his late seventies, Klemperer was increasingly frail, and some of the later performances reflect his diminishing physical strength. Look at clips of him conducting on YouTube and you'll wonder how the players managed to follow him at all. Still, I wouldn't be without his Bruckner 6 or Mahler 9, and there's a surprisingly good Franck Symphony. Alas, three of Schumann's symphonies are a let-down, and there's a bonkers account of Mahler 7, the outer movements akin to wading through treacle. An unreleased-at-the-time version of Stravinsky's Petrushka, assembled from alternative takes, is included (it's best avoided) and Bruckner 5, 8 and 9 aren't for sensitive ears. But an imposing set of Beethoven Piano Concertos made with a young Daniel Barenboim is worth hearing, as are Haydn's Symphonies 92 and 95, both relaxed but lively. Three discs of Klemperer's own music are interesting, especially one originally released by EMI containing his Symphony No. 2 and String Quartet No.7. The symphony contains some memorable moments but is formally a mess – surprising from conductor with such a profound understanding of musical structure. That's a minor gripe; this is a magnificent release, a life's work squeezed into a nicely designed brick-sized box. Warners' booklet contains some enticing archive photos, and each disc features the original sleeve art. The newly remastered sound is consistently good. A second volume, containing operas and sacred music, will follow in October.
Marrow – The Six Suites for Solo Cello by J.S. Bach Sæunn Thorsteinsdóttir (Sono Luminus)
Recordings of Bach's six Cello Suites aren't in short supply, so what does this latest new one have going for it? Icelandic-American cellist Sæunn Thorsteinsdóttir is known as a contemporary music specialist, returning here to what she describes as "mergur málsins" ("the marrow of the matter" in Icelandic), a constant companion throughout her musical life. Thorsteinsdóttir found solace in the suites during the pandemic and celebrated the 2020 summer solstice by playing each suite in a different church in Iceland's remote Westfjords region. Thorsteinsdóttir views each work as part of a sequence, "a true hero's journey" which takes the listener from innocence to redemption, tasting disappointment, optimism and tragedy along the way.
Knowing this isn't a prerequisite for enjoying the performances, and Thorsteinsdóttir's poised, lyrical playing makes this set a front runner among recent recordings. Suite No. 1's arpeggiated opening is nicely unaffected, the closing "Gigue" a joyous stomp. Which makes Suite No. 2's D minor opening all the more potent, Thorsteinsdóttir's "Prelude" very dark indeed. Suites 3 and 4 are joyous – the former's "Sarabande" really sings, and No. 4's "Courante" skips along. Keep the disc playing and you'll relish the 5th suite's drop into C minor. Thorsteinsdóttir's opening movement unfolds like an operatic aria, the theatricality wholly appropriate. No. 6 offers much-needed emotional relief, the final gigue a consolatory hug. Sono Luminus's engineering is up to their high standards, the sound rich and immediate. Recommended.
Byrd 1589: Songs of Sundrie Natures Alamire, Fretwork/David Skinner (Inventa)
In the 400th anniversary of William Byrd's death comes this lovely album of Songs of Sundrie Natures, Byrd's song compendium of 1589. The year before he had published Psalmes, Sonets and Songs of Sadness and Pietie (what a title!), a serious and sombre set, released in 2021 by the same forces as on this new double album. The "sundrie songs" are grouped into those for three, four, five and six voices, the singers of Alamire (directed by David Skinner) accompanied by lutenists Jacob Heringman and Lynda Sayce and the viols of Fretwork. Byrd, in his introduction, explained how his songs had a range of difficulty levels, from those "easie and plaine to sing" to the "more hard and difficult". The opening sequence, seven penitential psalms for three voices, are not necessarily easier, with their involved counterpoint and emotional intensity. But there are lighter numbers like "Susanna Fair" and "The Nightingale" which are sung here with an ingenuousness that evokes amateur performance.
"Wounded Am I", from the four voice songs, is a large-scale piece of some seven minutes duration, and full of drawn-out pain: "No blood nor bruise is witness of my grief". It is very moving. There is a lovely forward momentum about "When I was Otherwise", for five voices, the singers spry and weightless. Unlike the return to seriousness in the final six-part songs: "If in Thine Heart" carries a simple moral message in the most transparent part-writing, and the final track "Christ Rising Again" reintroduces the viols alongside solo and consort voices, its Eastertide message mixing triumph with humility. The recording benefits from the delicious acoustic of the Fitzalan Chapel in Arundel Castle and the attention to detail of both the performers and mastermind of the project David Skinner makes this a very rewarding listen. Bernard Hughes
Music to hear… Ferrabosco: Music for lyra viol from 1609 Richard Boothby (lyra viol) (Signum Classics)
I must confess to being out of my comfort zone with this one, not being steeped in the music of Alfonso Ferrabosco, or of lyra viol music. The lyra viol, the inlay booklet tells me, "is at once an instrument, a style of playing and a genre of instrumental music" which first emerged in England at the turn of the 17th century, as music for drama. The instrument has metal sympathetic strings which give it an extra resonance, and the expressive potential of this style was recognised at the time by writers such as Francis Bacon. And who is Ferrabosco? Well, despite his Italian name and parentage, he was born in Greenwich and never left England. He wrote music for the plays of Ben Jonson and the music in this collection – a publication called Lessons for 1. 2. & 3 viols – was dedicated to the Earl of Southampton (the supposed dedicatee of Shakespeare's sonnets in the same year, 1609.)
What of the music? It is made up dances – almaines, pavans etc – mostly for solo viol, occasionally joined by a second player (Asako Morikawa). But it is Richard Boothby's disc, and his characterisation of the dances is a delight. The six-string instrument generates complex and involved textures and a variety of moods. Tracks 4 and 5 (for two players) contrast a lively "Almaine" with a minor key "Galliard". Track 9 is affectingly sparse while track 11 is a stately dance. Ferrabosco was considered a virtuoso but this is not flying-fingers virtuosity. Rather, Richard Boothby's playing is by turns intense and inward, and then transparent and straightforward. I can well see how this music made such an impact on contemporary listeners, and if a listener today needs to adjust to the spaciousness of a less event-packed music then that is perhaps no bad thing. Bernard Hughes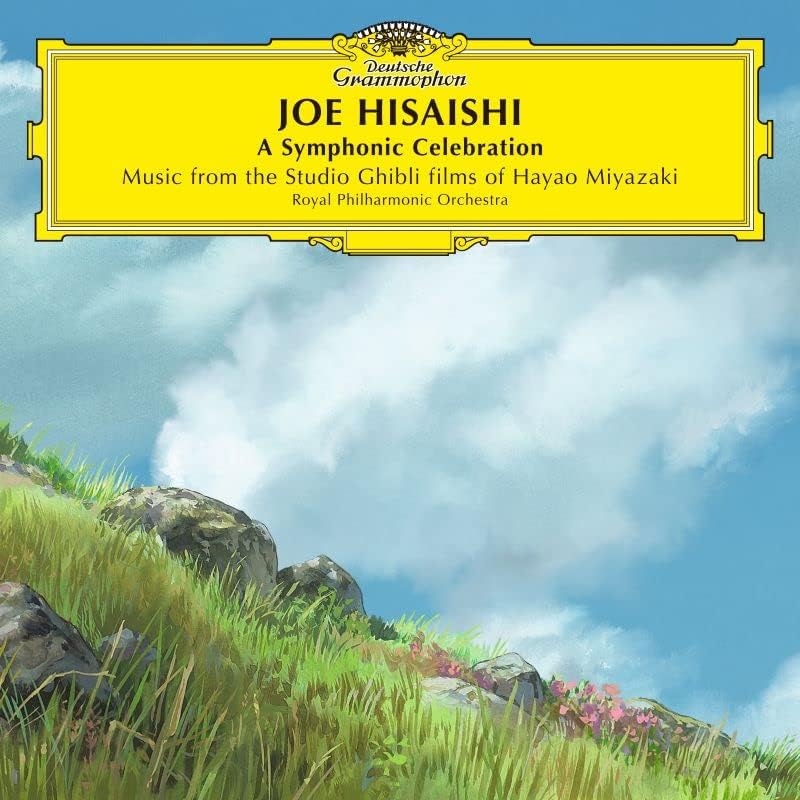 Joe Hisaishi – A Symphonic Celebration Royal Philharmonic Orchestra/Joe Hisaishi (DG)
Start thinking of enduring composer/director partnerships and you think of Herrmann and Hitchcock, Williams and Spielberg, Elfman and Burton. In his sleeve note, Michael Beek argues, rightly, that Joe Hisaishi and Hayao Miyazaki should be added to the list, the pair's collaboration having started in 1984 with Nausicaä of the Valley of the Wind. That Miyazaki is an animator shouldn't dissuade newcomers from diving in. We've all got our favourites, and as far as I'm concerned, My Neighbour Totoro and Spirited Away are life-enhancing masterpieces. Ten film scores are distilled here, the short suites and conducted by Hisaishi with the Royal Philharmonic. These new arrangements are a mixed blessing; the notes talk of Hisaishi's "musical vision freed from the bounds of film." The results are sumptuous, but the original scores have more edge and quirkiness. And having the Bach Choir on hand works well in the impressionistic, Daphnis-like opening of Ponyo, but the film's bouncy closing song just doesn't work when sung by well-drilled adult voices. Still, it has Hisaishi's imprimatur so I won't complain.
Orchestral colours highlight the scores' debt to western classical music, with frequent nods to Wagner, Ravel and Strauss. It's like listening to a collection of tone poems. Mandolinist Avi Avitai pops up in The Wind Rises, one of Miyazake's few non-fantasy epics, and an unnamed pianist steals the show in Porco Rosso. Howl's Moving Castle is especially successful, with a star turn from principal trumpet Phil Cobb. The recorded sound has plenty of bloom – if you're a Studio Ghibli fan, you won't need persuading to acquire a copy.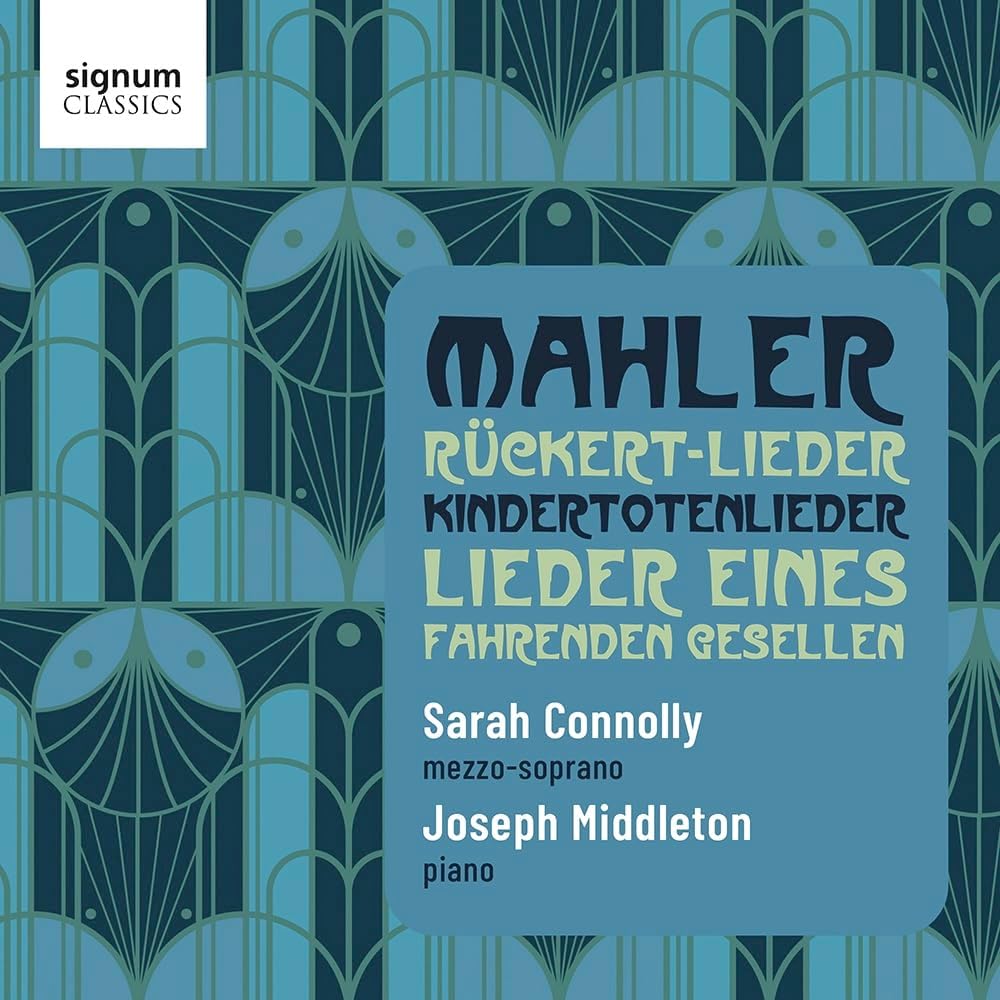 Mahler: Rückert-Lieder, Lieder eines fahrenden Gesellen, Kindertotenlieder) Sarah Connolly (mezzo soprano), Joseph Middleton (piano) (Signum Classics)
A disc as consistently good as this newly-released programme of three Mahler song collections with piano - rather than with orchestra - feels as if it might be symptomatic of a wider phenomenon, perhaps even a miracle: Joseph Middleton is one of at least three fine, British-based pianists in their early forties, born within a couple of years of each other, all of whom are specialists in and huge advocates for the Lieder repertoire. They all work at the top level internationally, and their endeavours are helping to change and develop art song both in recital and on record, to bring new audiences to this repertoire. There is Sholto Kynoch who has done quite extraordinary things with Oxford Lieder, there is James Baillieu who has programmed series at the Wigmore Hall and at various festivals. And there is Middleton himself, recently in these pages berating the Arts Council's inexplicably misguided decision to stop funding the festival which he directs, Leeds Lieder.
What one hears here is fine craft, his feel for tempo, for pacing, for detail. and also his deep understanding of the singers whom he works with. By putting his performance of the Kindertotenlieder, for example, alongside the one he has already made with Kitty Whately, what is remarkable is the way he is able to transform his craft to be at one with and also to enhance a particular singer's interpretation. To over-generalise, where Whately is living the drama, Connolly shows us how deeply she understands it. Middleton's ways of knowing the mood, the feel, the tempo which will work for Dame Sarah Connolly are quite fabulously assured. Mahler, as ever, is constantly giving instructions throughout these three works, and yet both musicians here always make complete sense of them. In "Ging heut' morgen übers Feld" the pianist is told "allmählig in ein gewöhnliches tempo einlenken" (gradually settling into a normal tempo) and Middleton's way to steer us there is masterfully vivid and characterful. Or take "Wenn dein Mütterlein" the song at the dark heart of the cycle. Middleton's scene-setting "quasi pizzicato" in the left hand opens the door onto unbelievably poignant memories and reflections - and for Connolly to reveal a surprisingly and gloriously dark and deep timbre. I am in awe of Connolly's subtle variety of mood and feel across these songs; Before I started listening I had wondered if this collection would pale in the shadow of, say, treasured orchestral versions by Janet Baker or Christa Ludwig, or the Fassbaender/Gage recording with piano from the early 1980's. I was wrong; this stands on its own terms a very satisfying recital indeed. Connolly's and Middleton's way of understanding the flow and the story-telling always feels incredibly natural. Tradition is not just being revived it feels renewed here. Sebastian Scotney
Richard Boothby's playing is by turns intense and inward
Share this article