Tetzlaff, LSO, Harding, Barbican |

reviews, news & interviews
Tetzlaff, LSO, Harding, Barbican
Tetzlaff, LSO, Harding, Barbican
Ecstatic Beethoven dragged back to earth by some workaday Brahms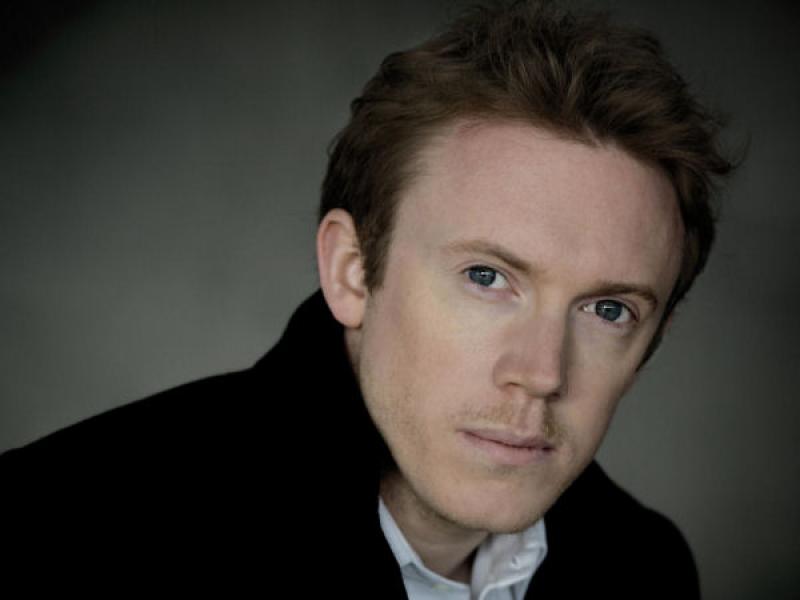 Daniel Harding mustered energy and intensity from the London Symphony Orchestra
With Kavakos, Faust, Shaham and Skride already been and gone, and Jansen, Ehnes, Bell and Ibragimova still to come, the LSO's International Violin Festival has nothing left to prove. We're not short of star power in London's concert scene, but even by our spoilt metropolitan standards this is a pretty unarguable line-up. With excellence a given, then, it takes quite a lot to startle a crowd into delight – especially on a Sunday night. But that's what Christian Tetzlaff did with the unassuming freshness and brilliance of his Beethoven.
Ever thoughtful, Tetzlaff has taken the cadenzas that Beethoven wrote when he arranged the concerto for piano and reworked them himself for violin (with a little help from the timpanist). He performed these at the Proms in 2012 with the St Louis Symphony, where they didn't quite fit into the architecture of the piece as a whole, but here, accompanied by Daniel Harding and the LSO, they suddenly snapped into focus – witty, and certainly less even, less secure in mood than their surrounding landscape, making a clever juxtaposition.
Tetzlaff played up to an LSO wound to almost Brucknerian intensity by Harding
Tetzlaff has always been a superb player, but is increasingly an equally fine performer. Where once his absolute technical assurance could render things a little rigid, he now finds a quasi-spontaneity (the kind that only comes beyond complete familiarity with the musical terrain) that is matched by new physical liberation. His is a combination of formality and freshess perfectly suited to the Beethoven concerto, with its undemonstrative, sunny moods.
Playing up to an LSO wound to almost Brucknerian intensity by Harding, Tetzlaff had no trouble finding the drama in the opening Allegro, setting this into relief with the exquisite simplicity of his opening to the Larghetto – a pianissimo that should have been risky, edgy, but was just immaculate certainty. It was only in the final Rondo that disagreement emerged, with Tetzlaff keeping this dance carefully confined to the salon – all elegance and poise – while Harding's orchestra insisted on a rather more rustic, outdoorsy approach.
A lovely piece of programming set the Beethoven concerto alongside Brahms's German Requiem. Unfortunately, however, after the ecstatic musicianship of the Beethoven the London Symphony Chorus's Brahms couldn't offer the cathartic peace we needed, delivering a performance whose uncertainties and anxieties greatly outweighed its achievements. Which is a shame, because around them soloists Sally Matthews (pictured above) and Matthias Goerne and the LSO were fashioning a bold and rather exciting performance, set apart by the exploratory brilliance of Goerne and the depth of colour and textural intricacy of wind and brass.
Unfortunately, despite being obviously well prepared and sensitive to musical detail (with the peerless Simon Halsey responsible you'd expect no less), the chorus were so underpowered and timid as to make no headway into the thick LSO sound. There's the world of difference between an electric, spun pianissimo, charged with energy and muscularity, and a breathy, fearful one. Here we had the latter, opening with a "Selig sind" both flat and unsupported, setting the tone for all to come; even at the work's loudest climaxes the sound still lacked a core, and fugal passages only exposed the singers further.
Walking home, however, what stayed in the ears was not the workaday Brahms but the Beethoven, a generous and thrilling bit of music-making not just from Tetzlaff but also the LSO, galvanised into Rattle-level intensity and eagerness by Harding and their soloist. Ehnes, Bell, Jansen and Ibragimova have their work cut out.
The London Symphony Chorus were so underpowered and timid as to make no headway into the thick LSO sound
rating
Explore topics
Share this article